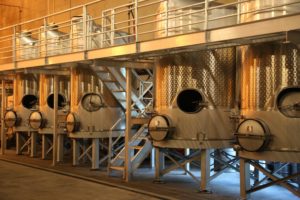 Falcor Wines was founded in 1995 and produced their first vintage in 1999 which at the time was a highly rated award winning Chardonnay earning 93 points in the Wine Spectator Magazine. The first red wine produced was under the label Le Bijou (French for the jewel). In the early years they made their wine at Napa Wine Company in Oakville but later opened a 12,000 square foot winery and tasting room in a corporate park just south of the town of Napa. This is one of many Napa Valley based wineries located in industrial or business parks in and around the city of Napa, rather than being up valley. And in addition to their own winemaking, they rent out space to a limited number of alternating proprietorship clients (custom crush), available to those who process a minimum of 10 tons a year.
And while they are in a business park if one looks east, one can clearly see vineyards from their front door. Oh, and some of the landscaping vegetation in their parking lot are rows of grapevines. When you enter the winery, note the bird house hanging on the cork tree. One of their early wine club members made this house out of corks and is now home to nesting birds at certain times of the year.
For many years, Falcor was owned by two very accomplished trial attorneys (C. Michael Bee, and James Peterson) from West Virginia who works for the same firm in Charleston, Hill, Peterson, Carper, Bee & Deitzler, PLLC or simply HPCBD for short. The firm was founded by senior partner, R. Edison Hill in 1980. Located a few minutes from central Charleston (the state capital); their stately office is in the hills surrounded by plenty of green space and incidentally not far from the West Virginia office of the State Bar. The firm's focus is on representing personal injury victims.
Today, Falcor Wines is entirely owned by James and his wife, Laurie Rich.
The name Falcor refers to a character in the 1984 film, The Neverending Story in which one of the fictional characters is named Falkor. He is a dog-like creature referred to as a luckdragon who is blessed with a variety of positive character traits including being wise, friendly, optimistic and sophisticated.
Michael and James would often serve depositions for their legal firm in the San Francisco Bay Area and as a result during these trips would visit Napa Valley. After being inspired during several local tours and tastings they decided to partner and form a winery. Through connections they met Ray Coursen; Ray was the founder of Elyse Winery and became Falcor's founding winemaker and made their wines for a number of years. Over the course of his career in Napa Valley Ray built some very good relationships with vineyard owners and during his time at Falcor, was responsible for sourcing high quality grapes for all of Falcor's Napa & Sonoma wines.
Charleston, West Virginia

Office, Hill, Peterson, Carper, Bee & Deitzler, PLLC

All three partners are extremely passionate about wine. Today Fernando Castro is their primary winemaker.
As of the time of our latest update to this review they currently produce around 6,500 cases each year. For a small producer, they offer a wide variety of wines – often of varieties not associated with a Napa Valley based winery (usually these varieties are sourced from outside of Napa, from Lodi to Sonoma County to Mendocino). They also specialize in a number of proprietary red blends.
Unlike most Napa based wineries, Falcor also holds back wine several years before releasing so the consumer benefits from a bit of extra aging time. For example, the current vintage of the Cabernet Sauvignon we initially tasted during our first visit to Falcor was 2002 which we were tasting 6 years later as their current release.
Select Wines
While they produce a wide variety of wines, they are still well-known for their Chardonnays; the 2003 current release at the time of our first visit (Bacigalupi Vineyard from Sonoma County's Russian River region) does not disappoint. It is a pale amber color in the glass with notes of honey, crème Brule, caramel, some hints of nuts which follow through to the palate. It is a unique tasting very full-bodied Chardonnay with a wonderful mouth feel.
The 2004 Falcor Sangiovese is a Super Tuscan blend (red wines from Tuscany, Italy that do not use historical blending varieties) with 88% Sangiovese and 12% Cabernet Sauvignon. The grapes for this wine are from Yountville and form a well-rounded wine with a smooth elegant mouth feel. Spices, black licorice and black cherry flavors coat the palate. We retried this wine 18 years post vintage. Its color had become a noticeable brickish shade in the glass; the aromatics are brooding, brambly, meaty, and dark offering notes of black plum, dried plums, soy sauce, tobacco, pepper and mushroom. But give this wine time to evolve in the glass and the fruit will open up from its initial shy place. The fruit is still there on the palate, although it has taken a backseat as the wine has aged. It offers primarily darker flavors accompanied by light-gravelly but still very much noticeable long-lasting tannins along with a dark pepper and tobacco spice filled finish. This is a savory showing that is drinking very nicely right now but probably won't go to many more years.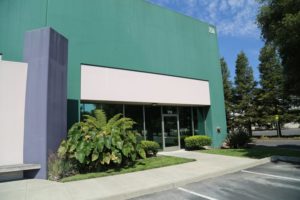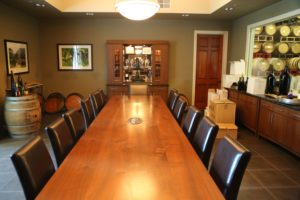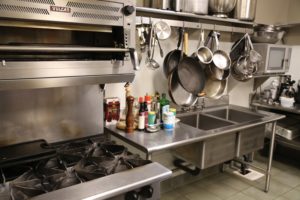 The 2002 Falcor Cabernet Sauvignon was among the oldest current releases of Cabernet Sauvignon that we have tried during our visits to more than 1,100 Napa Valley wineries and producers. This is not a bad thing as this wine has had more time to age. The fruit is from the base of Howell Mountain in the northern part of the valley. Lots of fruit on the bouquet carries over to the palate. This wine has velvety tannins with a long finish.
Over the years Falcor has built a solid following around their Le Bijou red wine blend. They don't submit their wines for scores, rather they submit them into a number of blind tastings. This wine has done extremely well in a number of these tastings in including best of class at the 2015 Los Angeles International Wine Competition and a gold at the 2015 Finger Lakes International Wine Competition.
The 2011 Falcor Le Bijou shows an elegant bouquet with herbal notes, a touch of mocha, vanilla, chocolate and darker cherry aromas. On the palate it is very well balanced with flavors of blackberry and blueberry complemented by dessert spices. The tannins are harmoniously integrated in the wine and are smooth and fine-grained. This bottling drinks very well by itself but has the acidity and depth of flavor to certainly age. It is a very nice wine from a challenging vintage.
They have been sourcing grapes from Pritchard Hill for a number of years: always sourcing from a specific block in a particular vineyard each year – the H Block. The 2007 Falcor H Block shows ripe but not overly ripe aromas. The fruit aromatics are complemented nicely with a diversity of dessert spices including toasted cinnamon, vanilla and mocha along with hints of dust. Balanced and easily approachable, the palate shows both red and darker fruits. Drinks well by itself but certainly has the structure and acidity to pair with food (and age).
—
A commercial kitchen is on site and provides tasty bites that can be paired with the wines. Like the diversity of wines, the produce, they also offer a diversity of tasting experiences ranging from reds only, whites only, light lunches, cheese and charcuterie pairings and even private dinners paired with some of their wines.
Laurie is one of the hardest working individuals in Napa Valley; she is an energetic partner who oversees a number of unique seasonal events including Pig and Pinot, a lobster feed, and special events which showcase some of their older vintages. Fueled by Laurie's energy and enthusiasm, wine club members have a number of fun and unique events to choose from throughout the year.
NOTE 1: In April 2017 following a trend of several Napa wineries who look outside of Napa to nearby Sonoma County to open tasting rooms or operate tasting rooms for other wineries they own, Falcor opened a tiny wine tasting room just off of the square in the nearby town of Sonoma (about 20 minutes from downtown Napa). This tasting room was here for about 10 months, primarily to gain wine club signups, before closing and Falcor no longer maintains a presence in Sonoma. And this was before Sonoma implemented a moratorium on new space tasting rooms.
NOTE 2: As of 2017 Falcor has purchased property in the southern part of the valley and planted two acres of Cabernet Sauvignon. We will update this once we have more details.
For more information about their wines, to make an appointment or to join the wine club, visit: www.falcorwines.com