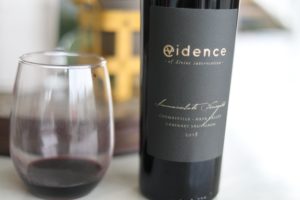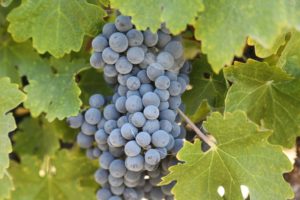 Evidence Wines. We have heard a number of stories behind the names of wine brands in Napa Valley, but this is one of the more unique narratives. One day early in his winemaking career, while working in the cellar at Cardinale Winery, founder and winemaker Jason Court noticed twenty cases of wine stacked on a palate was being stored; it had been recovered from an individual who stole wine from multiple brands (fortunately, not a common occurrence in Napa Valley). Unfortunately, this wine could never be sold due to its theft. An employee had wrapped tape around the entire palate and hand wrote the word, evidence on the outside of the tape.
The beauty of winemaking is that this industry attracts people from all walks of life. Jason is originally from near Chicago; his degree is in Theatre Arts. While living in Chicago he bartended and is where he met winemaker Chris Carpenter, who was also bartending at the time at Butch McGuire's, a family-owned bar dating from 1961. Fast forward to the early 2000s when he was living in Los Angeles and working in film as an actor in several roles including for the video game Star Wars Jedi Knight: Dark Forces II.
In late summer of 2002, he found himself out of work as the film unions were striking and work was going to Canada. He was still in contact with Chris Carpenter who by that time was making wine in Napa Valley for Cardinale; both men spoke, and Chris offered Jason one of his three harvest intern positions for the 2002 harvest. Jason moved up to Napa and worked his first harvest at age 39 that year. Chris has since become one of his strongest mentors in the industry.
One day in October, he recalls a special morning driving up the Silverado Trail. The temperature was brisk, hot air balloons were hovering above part of the valley and it was quiet; there were no sirens and helicopters buzzing like one often finds in Los Angeles. Jason had an epiphany inspired by Napa Valley's visual natural beauty and the fact that he was learning hands-on winemaking. It was the first time in a long time that he felt so engaged and alive, and it felt right. He never went back to film making; his 20th harvest in Napa Valley was in 2022.
Jason never went to school for winemaking, rather he worked with Chris for seven years learning winemaking in the cellar for Cardinale, Lokoya and LaJota. For four years he lived on the second floor of the old stone La Jota Winery, high on the slopes of Howell Mountain. Living so close to the wines he was completely immersed in the details of his craft at the most intimate level one can have.
Jason started Evidence wines with his first vintage in 2009 with several bottlings from Lodi including a Zinfandel and a red blend. The bottlings under the first iteration of Evidence were larger production and featured a thumbprint on the label. Jason did not make Evidence wines in 2014 and 2015 and was ready to shelve the brand and focus on consulting winemaking gigs. But then one morning he received a call, in regard to a block of fruit on Mt. Veeder that was not under contract. He was asked the question, "do you want these grapes"? It was a question he couldn't say no to.
Evidence produces distinctive wines which are rooted in vintage, site and variety rather than cellar manipulation. These are texturally driven rich wines, balanced by bright acidity but without the high accompanying alcohol.
Select Wines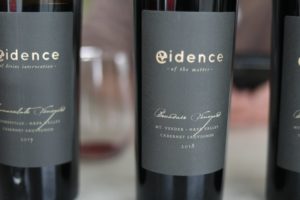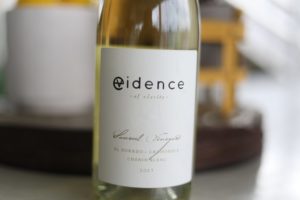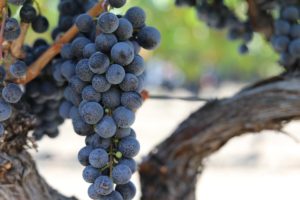 Jason produced his first ever commercial white wine in 2021, a Chenin Blanc from the Eldorado Hills in Eldorado County. These grapes were picked early to preserve and showcase acidity; it was fermented in stainless steel with fermentation stopped with 4% remaining sugar to balance the high acidity. It was then aged for 6 months sur lie and underwent battonage once a week. And it was kept from going through malolactic fermentation. This wine is medium golden in color; we initially wrote zesty to describe its opening aromatics including of lime and lemon but give it time to open and it will reveal floral notes including citrus blossom, honeysuckle and jasmine along with green apple. The palate is clean and crisp with a refreshing brightness accompanied by flavors of guava, tangerine and lemon juice (but without the tartness). This bottling is 11.2% alcohol. And like all his wines, a short line of text relating to each bottling appears on the label. For this wine it is: – of clarity.
And in 2022 Evidence wines produced a Gruner Veltliner, also from the El Dorado Hills.
In 2017 Jason began making wines from the former 1.6-acre vineyard site of Inherit the Sheep wine brand in Coombsville. The former owners, Clay & Tersilla Gregory purchased this site in 2001 along with several sheep who were living on the property at the time. The Gregory's planted the vineyard in 2001 after Clay met with his neighbor, vintner John Caldwell, an expert in soils and how they relate to choosing clones and rootstalks. Caldwell's vineyard is planted to a number of varieties including Cabernet Sauvignon, Syrah and Cabernet Franc; with comparable terroir and John's recommendations, the Gregory's choose to plant these three varieties. The Syrah was budded over to Cabernet Sauvignon after a few years. Both the Cabernet Sauvignon and Cabernet Franc from this vineyard are used in the Evidence bottlings.
The Gregory's eventually sold the property, and the new owners renamed the site to Immaculate Vineyard. The 2017 Evidence Immaculate Vineyard Cabernet Sauvignon – of divine intervention was blended with 8% Cabernet Franc. Both varieties ripened at about the same time and were co-fermented. The bouquet is elegant offers aromas of dark spices, old leather, dried herbs and a scent that reminded us of our grandmother's old jewelry box made of cedar (which we were gifted when she died). The palate offers higher toned fruit flavors, reflective of Coombsville cooler growing region including currant and red cherry. The finish shows somewhat savory with a lively mouthwatering tartness from the acidity, dusty but integrated tannins, a hint of white pepper and a lingering note of dried tobacco spice which persists deep into the finish.
The 2018 Evidence Immaculate Vineyard Cabernet Sauvignon – of divine intervention (with 20% Cabernet Franc) is dark ruby in color with purple tinges on the rim in the glass; this is an elegant bouquet and one can notice the effects of the higher percentage of Cabernet Franc. This wine is more floral than the 17 vintage and shows aromas of violets, sage and other dried herbs along with a hint of licorice. Like all of the Evidence wines, this bottling needs time to breathe and open and when it does it shows more fruit including blackberry. We love the textural density and feel of the tannins on this bottling; they are dusty, long lasting and linger with a youthful brightness of both fruit and acidity along with notes of dried tobacco leaf. A contemporary Napa Valley wine under 14% alcohol? We don't taste to many of those these days.
Jason sources grapes from the 8.5-acre Bruadair Vineyard (meaning dream in Gaelic) at about 1,600 feet on Mt. Veeder (near Hess Collection). The 2017 Evidence Bruadair Vineyard was blended with 8% Malbec. This wine is dark ruby and fairly opaque in the glass; it offers aromas of blackberry, dark plum, blackberry, dark raspberry and olive. We described its aromatics as slightly brambly. This is a robust but balanced bottling; its character is fleshy with layers of flavor anchored by dense, chewy and long-lasting tannins. It also lingers with notes of dried tobacco leaf.
The 2018 Evidence Bruadair Vineyard Mt. Veeder Cabernet Sauvignon is blended with 16% Malbec (twice the amount in 2017); this wine is dark ruby in color and almost opaque. The bouquet initially offers aromas of sweaty leather, a meaty note, iron (almost a bloody quality) and dark plum. Give it time to open and it will reveal the core of its fruit including additional aromas of blueberry and blackberry along with violets. This is a big mountain wine with dense, persistent and gripping tannins. The finish lingers savory with mouthwatering acidity accompanied by an earthy and dust nuance.
Total annual production is around 600 cases with plans to grow slowly. The wines are primarily sold direct to consumer through the mailing list and website but also have limited distribution in Los Angeles and in Napa Valley. Those interested in tasting the wines can do so with a private, fun and educational tasting with Jason at The Parlor house at Feast it Forward in the city of Napa (by appointment only). For more information visit: www.evidencewines.com