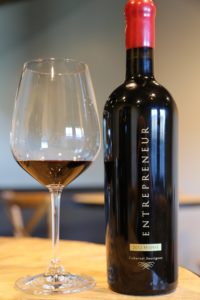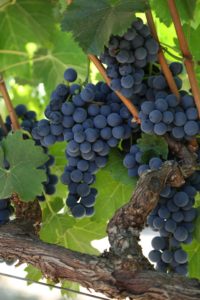 Entrepreneur Wines is a rare Napa winery that focuses its efforts on charitable giving by providing a significant portion of their revenue to charity. Founders Randy and Patty Haykin released their first vintage in 2009 – soon after they founded Gratitude Network, a nonprofit focusing on social entrepreneurship programs – specifically helping children and various educational causes worldwide.
The Gratitude Network has grown in a remarkably short amount of time. Today their efforts are making a positive impact in locations around the globe from the remote reaches of Africa to closer at home in select parts of the United States. And their goals are ambitious with plans to impact 50 million children around the globe by 2020.
The Gratitude Awards Program is integral to the charity. Applicants reach out from around the world and a number are chosen to support – based on leadership qualities, ability to scale, innovation and potential impact.
Combining both his love of wine and his charitable interests – Randy decided to create this philanthropic winery by pairing premium Napa and Sonoma wines with Silicon Valley collectors, others in the high-tech industry and those who are interested in supporting social entrepreneurship. Randy has spent over 25 years working in the Silicon Valley – he was part of the founding marketing and sales team at Yahoo!, is an entrepreneur, angel investor, venture capitalist and author.
Born and raised in New York his first introduction and interest in wine began while in college at Brown University in the early 1980's. Friends introduced him to premium wines; he recalls the first Napa wine that impressed him was a late 1970's Grgich Hills Chardonnay. When he and Patty moved to California in 1988, they began to visit Napa Valley more often.
Collectors take note – not only are these exceptional wines but also equally as intriguing are the networking and social opportunities membership affords. And 25% of any club purchases are tax deductible.

Events such as their annual Barrel Tasting in May at the winery in Napa, the Fall Release Party and the Gratitude Childhood Soirée and auction (held in the Silicon Valley) are exclusive and memorable gatherings. Entrepreneur and author Guy Kawasaki and former NFL running back Christian Okoye were the co-chairs of their last Gratitude Childhood Soirée. Occasionally they host a special event 'The Intersection' featuring innovation leaders from Hollywood, education, technology and entrepreneurship (previous events were at Google and at Pixar).
Randy was introduced to Napa born and raised winemaker Kirk Venge through another Napa veteran, John Truchard. Randy wanted to focus on using grapes from premier vineyards – with Kirk's connections they are able to source grapes from some of Napa and Sonoma's most sought-after vineyards. Kirk makes both the Sonoma wines and all but one of their Napa wines. Jeff Fontanella (Opus One, Saddleback Cellars) makes one wine in the Entrepreneur portfolio, a Mt. Veeder Cabernet Sauvignon (an appellation synonymous with Jeff and also where his own winery is located).
These premiere Napa wines are built for a purpose that is two-fold; as is simply written on all of their corks, "Enjoy and Give Back".
Each wine typically sees a production of 100 cases or less. Their total production is only about 400 cases annually.
Select Wines

The 2013 Entrepreneur Wines Bacigalupi Vineyard Chardonnay (neighboring Sonoma County) was sourced from the same part of the vineyard that Chateau Montelena in part sourced from to create their award winning 1973 Chardonnay in the 'Judgment of Paris' tasting in 1976. These vines are more then 60 years old and are dry farmed. An aromatic richness leads to a similar richness on the palate. The bouquet reveals notes of citrus with tropical undertones. The mid palate shows a pleasing roundness and an almost creamy element. Decent acidity along with notes of red apple and lingering flavors of citrus (mostly tangerine). This wine has excellent flavor, acidity and structure.
The 2014 Entrepreneur Wines Pinot Noir is sourced from the Widdoes Vineyard on Dutton Ranch in neighboring Sonoma County. This wine shows an intensity of color; it is darker ruby in the glass. The wine continues to showcase pretty aromas as it opens including an intriguing smell of crushed pine needles which persists. Also shows subtle earthy notes with a hint of black pepper. The bouquet becomes more elegant as it opens showing a bit more floral character. There is a richness of fruit on the palate with layers of flavor featuring both red and darker fruits. This is a robust wine of this variety but in balance. Noticeable but well-integrated slightly dusty tannins persist along with a note of dried cranberry flavor and a tartness. Drinks very well by itself.
The 2012 Entrepreneur Wines Diamond Mountain Cabernet Sauvignon is sourced from one of Napa's most special properties – the Constant Vineyard located on the uppermost slopes of this sub-appellation – straddling the Sonoma County line. A vineyard with altitude to be sure. Shows darker fruit aromatics with hints of cigar smoke, subtle earthy notes at times and a hint of black pepper – yet there is also an elegance to the bouquet that perhaps one does not always associate with mountain grown Napa cabs. Especially as it opens in the glass and reveals some floral notes. The generous acidity is pleasing to the palate. Shows both lighter and darker fruit flavors. The tannins are slightly dusty in nature and persist for quite some time along with flavors of plum.
One notices immediately just how dark the 2012 Entrepreneur Wines Mt. Veeder Cabernet Sauvignon is in the glass – almost inky in appearance. The vineyard is located on the southern slopes of the Mt. Veeder appellation – dry farmed with vines often growing on very steep hillsides. This wine features a small amount of Merlot. Somewhat brambly on the nose (earth and blackberry notes) the palate is equally dense and dark. Again, great acidity. Muscular tannins anchor a long finish.
—
The wines are selectively distributed to some high-end restaurants in the Silicon Valley include the Plumed Horse in Saratoga (they maintain an impressive wine list) and the Rosewood Sand Hill.
In-Home tastings are offered selectively as are customized corporate programs. To join the mailing list of this very unique producer with extremely worthwhile causes, visit: www.entrepreneurwines.com