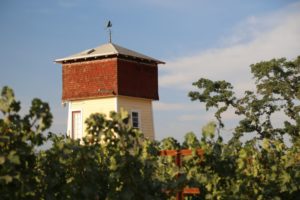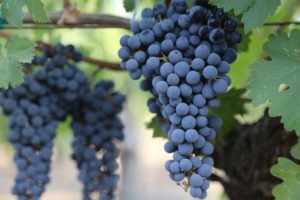 Ellman Family Vineyards was founded by two brothers, Neil and Lance Ellman. Both were born in South Africa and moved with their family to the United States when they were very young (to the Miami/Fort Lauderdale area). Their grandfather Nathan Ellman started Softex in 1954, a pillow and bedding manufacturing business in South Africa (the family grew this to one of the largest mattress manufacturers in the country). When they moved to the United States, they brought the company with them.
Neil became interested in wine after fortuitously meeting Darryl Frank at college (the son of Napa's Frank Family Winery founder, Rich Frank). They become good friends; at one point both Neil and Darryl lived in Los Angeles and they would visit Napa Valley in the early 1990s as Frank Family was just getting started. In 2005 the Ellman Family sold their mattress business; after the sale, Neil approached Lance about starting a wine business and both agreed to work on this next project together.
Initially, they hired wine maker Kian Tavakoli (who they met at the former Crushpad) and through some of Crushpad's vineyard connections they were able to start sourcing fruit from prominent Napa Valley vineyards including Stagecoach, Georges III and To Kalon. Their first vintage and wine made was in 2007 called Jemma, named after Neil's wife (a wine they continue to produce today).
Looking to return to the bedding business, in 2010 they started a new brand, Sherwood Bedding which remarkably in a fairly short amount of time has grown to one of the largest private label mattress companies in the country with (as of our latest update to this review) six manufacturing locations including Florida, Texas, Kentucky, Pennsylvania, Oregon and Arizona (as of 2020, a part of Tempur Sealy International). Before Tempur Sealy acquired the assets of Sherwood Bedding, this company had sold more then 4 million mattresses in the United States using numerous retail outlets across the country. Pretty impressive for a company that was only 10 years old at the time of the sale.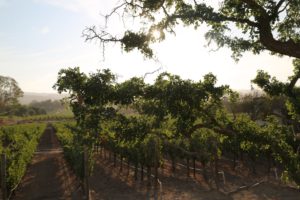 In 2013 Neil and Lance were introduced to Adriana Chinsky who a year prior had begun a boutique wine brokerage business based in Fort Lauderdale focused on premium smaller mostly Napa based producers (Adavino). Adriana had the resources (20+ years in the wine world), passion and energy to help grow their brand. She proposed they hold a special tasting in Fort Lauderdale focusing on the Ellman Family wines. This particular tasting was highly successful and ultimately the Ellman's hired Adriana as their Director of Sales in 2015 and she was with the company until 2019.
Adriana was extremely instrumental in the more recent evolution of Ellman Family Vineyards and their growth. She moved to the Napa Valley in May 2017 and despite never living here before one could easily make the mistake she that has lived here all her life based on her intimate knowledge of the valley, the wineries, the vineyards and the vintners. While in Fort Lauderdale, she lived and breathed the Napa Valley – often making business trips out to Napa.
When Neil and Lance decided to look for property (they were interested in an accessible piece of vineyard land on the valley floor) Adriana connected them a local realtor. They purchased 14 acres just off the Silverado Trail (slightly north of the city of Napa). The property came with an old barn, a water tower dating from 1906 and vineyards. The site for the winery location has already been identified, the Ellman's built a small but impressive looking home on site and construction for the winery may begin in subsequent years, permitting dependent.
Accomplished winemaker Andy Erickson was more recently hired (noted for his work at Screaming Eagle, Dalla Valle and Favia among other wineries) and his team to oversee their wine making and provide input in the vineyards (working with vineyard manager Mike Wolf). They have since grafted and planted several varieties and currently grow Cabernet Sauvignon, Merlot, a small amount of Petite Verdot and Sauvignon Blanc.
The vineyards are in a beautiful location – set against rolling hillsides to the east of the property and despite being so close to the highway – once one walks out among the vines the noise of traffic quickly disappears and you 'lose' yourself to the vines and the picturesque surroundings.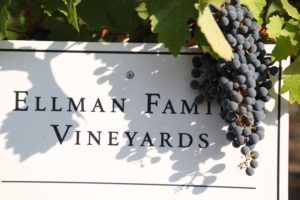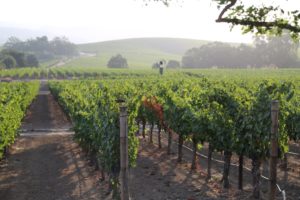 Since the aquisition of the property, their wine making philosophy (in part with Andy's input) has been to move away from sourcing fruit and focus on creating estate wines. In this regard, they have stopped sourcing from a number of vineyards; 2015 was the first vintage from their property including a lot they entered into Premiere Napa Valley for the first time (trade auction and event held annually in Napa every February).
Select Wines
The first Ellman Family Vineyards wine released that was made entirely by Andy was the 2016 Caryn Renae Sauvignon Blanc sourced from a vineyard in the Vaca mountains on the eastern side of the Napa Valley (more to the south). This wine shows an extremely inviting bouquet – it is pretty, showing floral notes including honeysuckle, white pineapple and perhaps a hint of vanilla spice. Interestingly, the bouquet does not reveal similar characteristics on the palate. Rather the flavors are more citrus driven – with notes of lime, lemongrass and hints of vanilla. Great acidity but with some weight. Aged sur-lie for 6 months in barrel. This is a very balanced wine that drinks well young.
The 2014 Ellman Family Brothers Blend (73% Cabernet 27% Merlot) shows a diversity of aromas on the bouquet, including blackberry, black olive, and hints of smoke and sage. It is somewhat savory in its presentation. On the palate shows flavors of blueberry and blackberry with hints of cedar box and mocha towards the finish. Young somewhat tight tannins still, which linger for some time – along with very good acidity. Seems like this will be a wine worthy of aging for some time.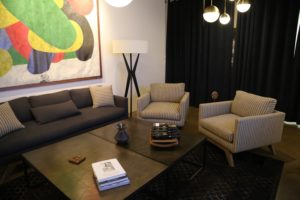 The 2014 Ellman Family Jemma is 100% Cabernet Sauvignon (75% sourced from Stagecoach Vineyard on Atlas Peak and 25% from Georges III in Rutherford). Reveals bright ripe fruit – sweet notes of dark cherries and berries and a hint of vanilla. A touch of dessert spice shows as the wine opens. Offers a smooth entry with flavors of blackberry, red cherry and red currant. Features broad shouldered long lasting tannins. Nice acidity.
—
Wanting to connect more closely with their customers they decided after a number of requests for tastings to open a tasting room (opened in downtown Napa in mid 2017). Despite being in the heart of downtown, it is quietly tucked away in the back of a tiny courtyard near Oeneotri Restaurant and across from the Andaz Hotel. Visitors with prior appointments ring a doorbell before entering the tasting room. This space was previously used as as premium home furnishings store and was vacant for several years after the Napa earthquake in 2014.
After a complete interior decoration, the space is now an ideal place to host intimate private tastings. Guests are never combined with other groups – tastings are always private for your own party. And in an interesting tasting room twist, a big screen television is setup to provide multiple live feeds from their vineyard and construction site off of their Silverado Trail property.
Currently around 1,000 cases are produced with the intent to perhaps grow to around 2,500 cases. In a nod to their family heritage, notice the 'stitching' that shows on the foil of the bottle. They sell mostly direct but have some distribution in Florida, North Carolina and southern California. Locally you can find some of their earlier vintages at Vintner's Collective in the city of Napa. For more information and to join their wine club, visit: www.ellmanfamilyvineyards.com
Tasting Room: