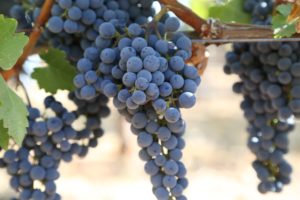 Egelhoff Wines was founded by long time Napa Valley vintner Bob Egelhoff with his first vintage of Egelhoff Wines dating from 1999. His background is both in viticulture and enology; he is a graduate of UC Davis. After managing vineyards for a brief period near Chico, California he moved to the Napa Valley – what better vineyard management company to start with then Beckstoffer. He worked for Andy Beckstoffer for several years in the mid 1980's and followed that with positions at well-known Napa Valley wineries including Harlan Estate, Pahlmeyer, Chappellet and Merryvale.
Since the early 1990s he has exclusively consulted for a number of ultra-premium small producers – primarily those who are based in the Napa Valley. Although over the years Bob has produced other wines for various retailers including restaurants, a distributor, a country club and a one-off wine honoring baseball player, Cal Ripken's "Iron Man" record of playing in 2,131 consecutive baseball games. And what was one of his career highlights, he was profiled in the Wine Spectator as crafting the 1997 wine of the year, the Cabernet Sauvignon Elevation 1147 he made when he was the winemaker at David Arthur Vineyards.
It is refreshing to find other wines and varieties from a small Napa Valley based producer, other than the ubiquitous Cabernet Sauvignon, Chardonnay and or Sauvignon Blanc. Bob makes several wines fairly uncommon to Napa including his first ever release of Riesling in 2008. There are not many Napa Riesling producers (very few vineyards of this variety in the valley) and it is always a treat for us to find this wine when we are conducting reviews for this project. As Bob says, "a Riesling is one of the more versatile wines" – and it can be paired with a large variety of ethnic foods and does particularly well with spicy foods. This Riesling is made with grapes entirely grown within the Napa Valley.
The 2008 Egelhoff Riesling shows a pretty straw color in the glass with a very aromatic aroma even at its chilled temperature. Aromas of pear, apricot, and honey show with additional hints of mineralities. This wine is slightly off dry clocking in at a reasonable 1% residual sugar. There is definitely a slight background sweetness to the wine but it in no way detracts from the excellent fruit that shows on the palate. Notes of honey continue to the palate with additional nuances of stone fruit flavors. It is balanced from start to finish with excellent acidity. We tasted this wine just after it had been released; already it was extremely popular among Bob's customers – especially during the summer. This is a fun wine to sip around the pool on warm summer evenings.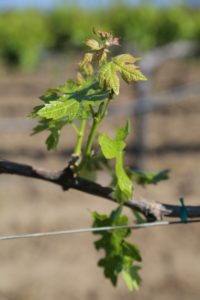 We tried a number of barrel samples including Egelhoff's 2008 Cabernet Sauvignon. The several Cabernet Sauvignons from barrel that we sampled all had great color, and Bob says this vintage is among the darkest and most concentrated Cabernet Sauvignon of any vintage he has crafted. Part of that reason is tied to the much lower yields from the mountain side sourced vineyard used for this wine. April of 2008 saw severe frost damage to parts of the Napa Valley, especially on the eastern side in the hills. This was the worst frost damage in over 30 years, and it will be interesting to see how wines from this particular year develop. The 2008 while so young and from barrel already is bursting with robust flavors from entry all the way to the super long finish. This is going to be one concentrated wine once it is released in a few years.
Bob was involved in a very interesting one-of-a-kind project for several vintages. His blend in 2010, Two Worlds was a 50/50 blend of Australian Shiraz from Two Hands Winery in the Barossa Valley and Napa Valley Cabernet Sauvignon. The Shiraz was flown over in the cargo hold of a jet and then was aged at the winery in the Napa Valley before Bob created the final blend. We tried a barrel sample of the Shiraz – it is a juicy mouth filling wine with rich flavors focusing on the varietal. The Cabernet Sauvignon contributed much of this wines' structure and when combined with the Shiraz created a very unique wine. The 2010 vintage of Two Worlds was produced in merely 500 etched magnum bottles.
Another very unique project is Egelhoff's tawny port-style wine bottled under his Walton label (a family name). This is made in the solera style so there is no vintage – only several producers we have met with in Napa produce non-vintage port style wines. This tawny port is made from a number of very interesting varieties including Carignane from 95-year-old vines and Abouriou (sometimes called early Burgundy), Garnacha (Grenache) and Touriga Nacional. Bob started making port-style wines before even starting his Egelhoff brand and as a result actually has a tawny port on the market pre-dating when he began the Egelhoff label. Tawny port needs to age 15 years before being released. This is a rare wine indeed. Egelhoff only releases about 70 cases of this every two years, just to mailing list members and or those who taste on site at the winery. It is a complex wine with layered aromas and flavors. It is quite brown in the glass and shows notes of maple syrup, crème Brule, and honey on the bouquet which lead to a rich palate layered with liqueur and butterscotch flavors. The finish lingers tantalizingly and leaves one wanting only more of this delicious wine.
Bob told us this wine shines when used in cooking or pairing with fresh fruit – drizzle some over fresh nectarines, peaches or strawberries and you are in 'heaven'.
Egelhoff also crafts a Cabernet Sauvignon under the Walton label.
One can sometimes find Egelhoff wines at several locations locally including the Bottle Shop as well as ACME Fine Wines (both in St. Helena). The easiest way to access Egelhoff's wines is to join the mailing list or to make an appointment for a private tasting with Bob at the winery. Tastings are for serious wine enthusiasts and are always by appointment. This is a unique opportunity to taste with a long time Napa winemaker who has both extensive experience in the vineyards as well as winemaking. For more information, to purchase wine or to join the wine club, visit: www.bobegelhoff.com