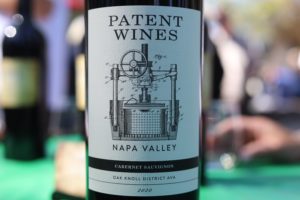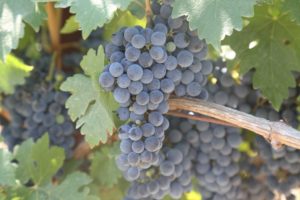 Patent Wines transitioned from DoublePlus Wines in 2021/2022. The first vintage of wines released from DoublePlus was in 2021, a 2020 rosé of Cabernet Sauvignon and a Sauvignon Blanc. However, the first wine produced by DoublePlus was a 2019 Cabernet Sauvignon from St. Helena. And it is this Cabernet Sauvignon that helped conceive the brand. In 2019 winemaker Tom Rinaldi and friend Eric Risch (Pellet Estate) produced two barrels of this wine from the Bynoe Vineyard, just north of the town of St. Helena in the St. Helena AVA. Both Tom and Eric were going to keep the barrels for personal consumption and presumably to share with friends and family. However, in 2020, both men had plenty of downtime and decided to partner and create very limited production wines focused either on specific vineyard sites or AVA's.
The name of this original brand is personal. In the cellar winemakers use their own system to designate barrels based on quality – with some not making the cut (i.e., in Tom's case a rare X designation) and barrels decided on as normal receiving a checkmark and barrels above average receiving a +. However, Tom designates certain barrels of wine each vintage as exceptional or outstanding. And he has always used a ++, handwritten in chalk to signify these rare and special barrels of wine. He has 'made his mark' in wineries from Napa Valley to the state of Washington to China and Russia.
Tom Rinaldi, Winemaker
Born and raised in San Francisco Tom remembers his first experiences tasting wines in the Napa Valley was when he was not quite yet 16 years old. He drove up from San Francisco on a 250 cc Honda Scrambler, unbeknownst to parents (both the road trip and the fact he owned this bike, until he crashed the bike, but that is another story for another time). He remembers visiting Beaulieu Vineyard and being able to try and purchase wine, despite being well underage. He took an early liking to one of their Green Hungarian wines produced at the time. This was in the early to mid 1960s. He recalls in 1963 purchasing bottles of Georges Latour Private Reserve Cabernet Sauvignon for $3 a bottle and being highly disappointed a year later to find out the price had risen to $3.50/bottle.
Ten years later while taking the final class from UC Davis Professor Maynard Amerine, Tom remembers sampling one of the Beaulieu Vineyard Private Reserve wines in a blind tasting. So impressed with the wine he drove over to Beaulieu Vineyard from Davis and tried to purchase a case of wine – by this time he remembers it had risen to $9/bottle. The salesperson told him the Private Reserve was limited to 6 bottles. Tom purchased 6 bottles, went out to his car and changed clothes, put on a different hat and went back inside the tasting room and remarkably was not recognized and was able to purchase another 6 bottles.
Tom wanted a job at Beaulieu Vineyard and even interviewed with Tom Selfridge (winemaker at the time) but once Selfridge realized Tom was still studying at UC Davis, he told him he wasn't ready to hire a student. So, Tom began his career in the Napa Valley at Freemark Abbey followed by Rutherford Hill where he worked with their winemaker at the time, Phil Baxter (who he considers one of his mentors).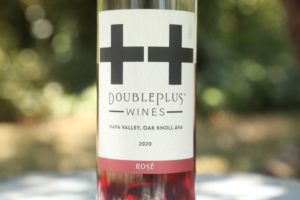 Tom recalls a lunch he had with Phil Baxter and Ernie Van Asperen (founder of Round Hill Vineyards). The lunch took place in the space that is now Rutherford Grill but was previously another restaurant. Ernie brought a wine concealed in brown paper bag. He wanted Tom to try it. Tom did and recognized it as a 1972 Silver Oak Cabernet Sauvignon – Silver Oak's inaugural vintage. Ernie was duly impressed and even wondered if Tom had somehow paid off one of the waiters. But in fact, Tom had tried this wine previously and recognized that it had some Brettanomyces influence and picked that out as he was tasting it. Based on that impressive showing, Ernie hired him on the spot; Tom made the Round Hill wines in 1977 and 1978 at the old stone York Winery on Lodi Lane (now a private residence) before transitioning into becoming the founding winemaker at Duckhorn Vineyards. Tom was at Duckhorn Vineyards for 22 years before leaving and helping start Provenance Vineyards and Hewitt Vineyard.
With more than 45 vintages under his belt Tom could easily settle into retirement and spend his days on bike related trips around the world. But in 2019, his 70th birth year he decided to start DoublePlus wines with Eric. And the motto of DoublePlus Wines sums up both he and Eric's passion for the business: We Exist to Make Great Wine.
Eric Risch
Eric has led an enviable life with involvement in a variety of projects and business endeavors over the decades. A self-admitted 'builder of things', his first job was for Risch Construction Corporation, a family business based in St. Louis that was founded by his grandfather in the 1930s and operated through the 1980s. Eric remembers helping the family as early as age four continuing through his late teens. A core of their business was building homes in south St. Louis County.
He moved to San Francisco to pursue a Bachelor of Science degree in Information Systems Management from the University of San Francisco; ultimately, he moved to Silicon Valley in the 1980s working for Wells Fargo, IBM and doing contractual work for Apple. In what ultimately was a small world involving a number of future Napa Valley vineyard and or winery owners, in 1990 Eric began working at Medior Inc, a multimedia development company founded by Barry Schuler, his wife Tracy and David Goldman. Barry and Tracy are the founders of Meteor Vineyards in Coombsville and David would later plant and develop the Dead Fred Vineyard, also in Coombsville. And one of their employees hired for business development was Barry Waite, the founder of Tamber Bey Vineyard, based in Calistoga.
Eric remembers when Medior was headquartered in Half Moon Bay, he used to hang out on the bluffs above a little-known surf spot at the time called Mavericks and watch surfers take on the huge waves. He recalls being only one of 11 employees at Medior at the time. Medior eventually worked with Apple Computer Inc and Redgate Communications, in the process launching one of the early online shopping cart services. AOL eventually purchased the company and Eric moved on and founded Grapevine Software in 1992, an internet technology design and marketing firm which he grew to one of the largest such firms in California with over 40 employees.
Eric moved to the Napa Valley in 2000 and since 2009 has been the General Manager & Director of Winemaking at Pellet Estate, a brand with very historical roots in St. Helena. Tom also makes the Pellet Estate wines.
Select Wines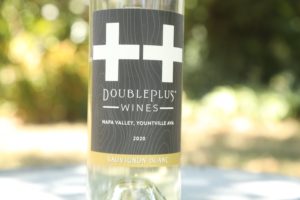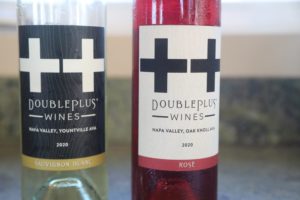 The 2020 DoublePlus Sauvignon Blanc is pale to medium gold in color. Initially offers aromas of citrus blossom, lime and lemon nuances and as it opens up reveals attractive aromatics of vanilla bean and honeysuckle. Tastes like the variety but without being overly green or grassy. Shows flavors of citrus and green apple. Supple with a slight creamy texture from entry through to the finish. This wine is very balanced with a persistent brightness and a slight citrus tartness which continues for some time on the finish. Perhaps pair with grilled scallops in fish sauce and Thai basil.
The grapes for this wine were sourced from the I Block in the Miller Vineyard (reference Ron Miller and Diane Disney of Silverado Vineyards) located just south of the St. Joan of Arc Catholic Church along Washington Street in SoYo (South Yountville). This block is primarily planted to Sauvignon Blanc and Sauvignon Musqué with a few inter-plantings of both Muscat and Sémillon. When harvesting, grapes from these two other varieties are always harvested simultaneously with the Sauvignon Blanc. And it's not unheard of for Tom to gather up some 5-gallon buckets of his own 'backyard muscat' grapes and add these to the fermentation.
This wine is always hand harvested, typically at night into small lux boxes and then into macro bins. Careful hand sorting occurs before the whole cluster berries are pressed with the resulting juice going straight into stainless steel tank for fermentation and into oak barrels. During fermentation, temperatures are kept constant, consistently below 60 degrees Fahrenheit. Aged in 50% new French oak – with these barrels undergoing battonage twice weekly.
The 2020 DoublePlus Rosé of Cabernet Sauvignon (100% varietal clone 4 from a vineyard on Orchard Avenue in the Oak Knoll District) is dark for a rosé with a deep pinkish hue in color. One might wonder why this wine is darker than normal for a rosé; it is because it was unintentionally left on the skins a full day. The aromatics show well, with notes of strawberry, raspberry and watermelon. One who climbs mountains and has spent time at high elevations or on glaciers will sometimes come across what is referred to as "watermelon snow" or a cryophilic type of algae with a red pigmentation. It faintly smells like watermelon; the bouquet on this wine somehow reminded us of this particular algae. Offers a pleasing intensity of fruit on the palate with notes of red cherry, strawberry and cherry cola. It is balanced with a a lingering crispness yet also a richness of both fruit and fine tannins.
Eric recommends drinking this wine with a cold duck salad or grilled salmon. Tom added that it goes well while playing bocce ball in St. Helena (he is part of the St. Helena Bocce leagues). And for future vintages, this wine will have very little skin contact before being pressed off – or as Eric puts it, "we will have a burrito break for lunch after harvesting and then immediately press off the grapes".
The first wines bottled under Patent were produced in 2020 and 2021; this inaugural vintage included a 2020 Oak Knoll Cabernet Sauvignon, a 2021 Yountville Sauvignon Blanc and a 2021 Oak Knoll Rosé.
—
Total production of Patent Wines is small – slightly under 2,000 cases annually. The wines are sold direct to consumer through their website or through visits with limited distribution, primarily on the east coast. For more information, to schedule an in-person tasting, to purchase wine or to join their wine club, visit: www.patentwines.com