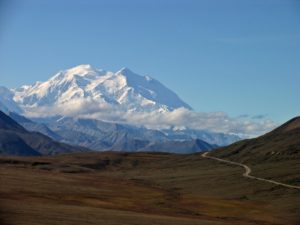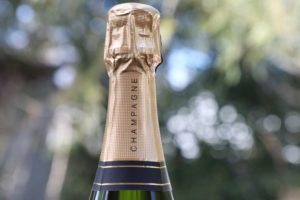 Denali Estate was founded by Walt and Katherine Schlotfeldt with their first vintage in 2016. Katherine's mother lived in Sonoma for twenty years; Katherine would often visit her and during her trips, became familiar with both Sonoma County and Napa Valley. Walt would frequently fly both of them from Seattle to the Santa Rosa Airport; over the years they made numerous friends in the region. She and Walt began to look for property in Sonoma County, focusing on properties near Healdsburg. They were extremely close to purchasing a particular property and were driving to their relator's office to do so when they felt a nagging feeling that they should find out a few more details. So, they called up friend and vintner Sam Sebastiani and asked for his advice. He knew the property well and informed them of several issues with the site including too much boron in the water and as a result, the property would not support a successful vineyard. There was no purchase made that day.
Other friends, the Usibellis have lived in Napa Valley since the 1950s; Emil Usibelli purchased 95 acres including an existing exotic bird farm and vineyards in Rutherford in 1957 – still owned by the family and known as Usibelli Vineyard. A year later he purchased over 2,100 acres of land in Pope Valley for $157,000. And like the Schlotfeldts, the Usibellis have strong ties to Alaska. Emil Usibelli founded the Usibelli Coal Mine near Healy in 1943; today the mine is owned and operated by fourth generation Usibellis. This is Alaska's only operational coal mine. When the Usibelli's heard that Walt and Katherine were looking for property in 'wine country' they encouraged them to look in Napa Valley. So, Walt and Katherine moved into the Poetry Inn near Yountville for one month and during their stay, looked at approximately 40 properties. They were specific in their search, interested in hillside locations with a house on a small property and views that faced west for the evening sunsets.
Their realtor had shown them everything available matching their specific requests. But then the realtor mentioned, "If you increase your budget a little, I have one more property you might be interested in." The property needed a lot of TLC at the time they purchased it in 2012 including the existing vineyard. This 42-acre site was originally planted to grapes by Peter Snowden in 1993, 1997 and in 2003. We met with Peter and his wife Linda many years ago at this property when they were producing wines under the brand, Rockledge. Peter's cousins continue to produce wines bottled as Snowden Vineyards. The first vintage of Rockledge was in 1999; for a few years the Snowden's produced a Cabernet Sauvignon from the property called, The Rocks in homage to the very rocky hillsides here.
The property borders the Joseph Phelps winery estate property; the uppermost ridge on the Denali Estate property offers panoramic views looking west over the main part of Napa Valley and also to the east over Conn Valley. Until 2023 the vineyards were planted entirely to several clones of Cabernet Sauvignon (a small block of Cabernet Franc was planted in 2023). And during replants an impressive number of rocks were removed, now lining one side of the vineyard block. In late winter and spring, sheep are allowed to graze through their vineyards. During one of our visits to the property, hundreds of sheep covered the hillsides of one of their neighboring properties. The vineyards are planted on rocky hillsides with exposure primarily to the west and south. A small block in the northeast part of the property is steeply terraced.
Their neighbors and others in the wine business have been extremely welcoming and helpful to them over the years. When Chuck Wagner at Caymus Winery heard they had purchased an existing vineyard he told them to drop by sometime. During harvest in 2012 they visited Caymus Winery and met with Wagner. He quickly looked up their property on Google and in the spur of the moment said, "let's go look at your land". So, he accompanied them back and they walked through the vineyard rows listening as he identified specific problems that would need to be fixed. He then encouraged them to start taking wine-related classes at UC Davis. And ultimately, he said Caymus would buy their grapes in a deal that Katherine remembers was more of a friendly transaction than any sort of business contract.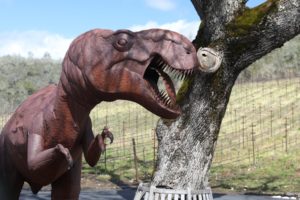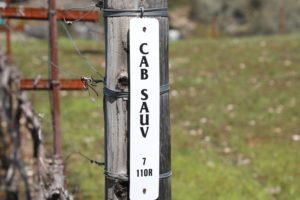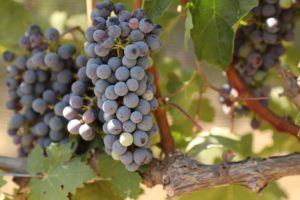 The property never had its own well, so the Schlotfeldt's drilled a well on site which now provides ample water for their vineyard needs. They purchased vineyard equipment including a tractor, have since replanted much of the property and added concrete water tanks above the vineyard. They hired Jim Barbour of Barbour Vineyard Management to oversee the vines; incidentally Jim developed and planted the original vines on the property. Caymus purchased their grapes for several years; today they sell grapes to several premium producers who bottle Denali Estate Vineyard designated wines.
In 2013 and 2014 they made 50 cases each year of home wine. More recently they produce for fun, Cabernelly Jelly from their home wine, offered as gifts to friends and family. Thomas Brown made the Denali Estate wine starting with their inaugural vintage of 2016 through 2018. In 2019 Jean Hoefliger took over the winemaking.
Walt was born and raised in Fairbanks, Alaska. His grandfather settled in Alaska from Washington state during the Alaska Gold Rush years, (1897-1904). Walt's father, Leo Schlotfeldt moved to Fairbanks in the 1920s as a telegraph operator, working for the Washington-Alaska Military Cable and Telegraph System. Leo and his wife Agnes purchased Sourdough Express in 1947 (one of Alaska's oldest transportation companies, originally founded in Dawson in 1898); during their ownership they focused on delivery of coal, oil and freight products and delivered supplies during the construction of the Alaska pipeline in the 1970s. Leo founded Denali Transportation Corp in 1954 in Fairbanks. The company grew over the years and built operations in not only Fairbanks but also in Anchorage and Seattle. Walt was CEO of the company, which he and Katherine have since sold.
Honoring their own heritage and Alaska's most iconic mountain, they chose the name Denali. And Katherine with the help of Jim Barbour's wife Kathy designed the label including an image of Mt. Denali along with the stars represented on the Alaskan flag.
It is clear that both Walt and Katherine truly enjoy being in the wine business, are thankful for all the help they have received since they purchased the property and love sharing their wines and stories with other wine enthusiasts. And even though it has been decades since Walt lived in Fairbanks full time, he is still thrilled every time he can harvest fresh fruit directly from trees growing on their property.
Select Wines
Katherine has long enjoyed wines from Champagne; a friend who runs Seattle based Pond Jump Imports was familiar with Katherine's love of Champagne. He suggested she produce her own bottlings and then introduced her to Earl Franchart Philippe, located in the tiny village of Vaudemange, about a 30-minute drive from Reims. Vaudemange is also locally referred to as Perle Blanche, or in English white pearl – referring to the exceptional Chardonnay grown in the region. This fifth-generation family-owned producer also owns, Clos du Moulin, a small Bed & Breakfast located within walking distance of their winery. The first vintage bottled under Denali Estate was the 2015 Blanc de Blanc.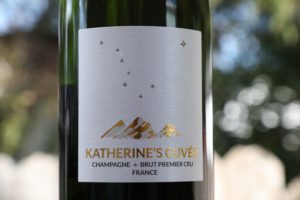 Katherine only bottles a vintage Blanc de Blanc during outstanding years. The Katherine's Cuvée 2015 Brut Champagne Blanc de Blanc is medium gold in color; the bouquet offers fresh aromas of citrus blossom, lemon/lime zest, Gravenstein apple, lemongrass and notes of honey. The palate is focused, fresh and soft, showing flavors of green apple, light touches of pineapple and various citrus including lemon and lime. This superbly balanced bottling lingers brightly with persistent fruit; it immediately begs another sip. We tasted this wine 8 years post vintage.
The Katherine's Cuvée, Brut Rosé Champagne NV (we tasted in early 2023) is a light salmon color in the glass; the aromatics are bright and crisp including a flinty minerality nuance, citrus, apple and a hint of biscuit. The palate is mouthwatering with flavors of red apple and lingers with a zesty citrusy finish. Very refreshing.
The focus of wine from the Denali Estate is on one bottling of 100% varietal Cabernet Sauvignon each year, all grown on their property. The several vintages we highlight below are respective of their mountain site and show richness and depth but also with an accompanying finesse and balance. These are wines enthusiasts of well-made Napa Valley hillside Cabernet Sauvignon will want to seek out.
The 2018 Denali Estate Cabernet Sauvignon is deep ruby in color and nearly opaque; the dark-fruited aromatics are immediately attractive including scents of plum, cherry and black licorice. Among these, are also notes of sweet tobacco spice, a dried tobacco leaf character, old cedar wood, white pepper and a very subtle hint of tonka bean. The bouquet is lightly savory. This bottling offers flavors of Santa Rosa plum, blackberry and not yet fully ripe mulberry. The finish lingers with dusty, earthy and medium structured tannins of a moderate and persistent grip. A bit of the savory notes on the bouquet are also mirrored here including some darker spices along with a fresh acidity. All aspects of this wine are nicely integrated.
The 2019 Denali Estate Cabernet Sauvignon is dark and amaranthine in color (simply a fancy word to characterize dark ruby/purple); like the 2018 vintage this bottling offers similar aromatic notes including of ripe blackberry and boysenberry along with dark spices, dark chocolate, rosemary and other dried herbs and lasting scents of old cedar box. The core of this wine are its dense and dark fruit flavors including plum, blackberry and boysenberry. The tannins show more youthful and perhaps are more densely woven than the 2018 bottling but are similar in their overall rounded textural feel. They anchor a long gripping finish with crushed black pepper, a dusty/dry character and dried tobacco leaf. Their textural presence continues well after the fruit has dissipated.
Due to smoke from the Glass Fire, no Denali Estate wine was produced in 2020.
—
Usually between only 200 to 225 cases of the Denali estate Cabernet Sauvignon are produced each year. The wines are available for purchase in three-packs through their website. For more information or to purchase wine, visit: www.denaliestate.com