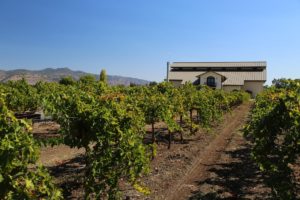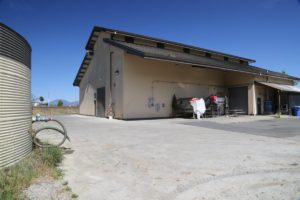 Del Bondio Wine Company opened their winery in 2004; the Del Bondio family originally purchased Napa land in the late 1890's and grew prunes and other agricultural products. The original land is still farmed by the family and is the source of fruit for all of their wines. Their vineyards are located in the heart of one of Napa's prime valley floor appellations, the Rutherford district. Del Bondio slowly evolved into a grape growing business selling fruit to other producers and then more recently began producing their own wine. Two brothers, Jim Del Bondio and Rich Poncia, run the winery.
Over 20 years ago decided to farm all their vineyards organically and today they are fully certified organic growers, which puts them into a very select class of Napa growers. Being organic has the obvious advantages to the environment but they also typically use much less water than their non-organic counterparts. Both brothers are in charge of their vineyard management, which is actually becoming a rarity in Napa's world of larger vineyard management companies. The brothers supervise all activity in the vineyards including weeding, composting, canopy management and crop adjustments. No herbicides and pesticides are used in any of their vineyards.
The winery is located about a minutes drive off of the busy Highway 29 just north of the Robert Mondavi Winery. A visit here is a complete contrast to the often busy nearby Highway 29 walk-in winery scene. You will always meet with one of the family members for your tasting and tour.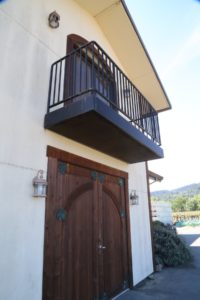 We met with Rich whose tasting and tour provides an invaluable look at the behind scenes of a small winery operation. Del Bondio produces a Chardonnay, Syrah and a Cabernet Sauvignon. None of these wines are blended as they are true to their varietals. We tried the first vintage ever produced of their Chardonnay, which is not bad at all for a first effort, and it is extremely reasonably priced.
When you think of the Oakville appellation the varietal that quickly comes to mind is Cabernet Sauvignon. However, their Chardonnay was grown in this district, which because of its soils and warmer climate certainly has different characteristics than say a cooler Carneros grown Chardonnay. This wine is very well balanced with lots of citrus on the nose; the palate follows with concentrated fruit flavors. Pleasant spices are also present including cinnamon.
Syrah can be a very finicky wine to coax along during its fermentation and can really vary in flavor and concentration depending on many factors in the growing and winemaking. Del Bondio has spent the last few years working very carefully with this varietal and their resulting wine shows extremely well. Their Syrah is not characterized by the pepper flavor and boldness that some Syrahs exhibit; rather it is an elegant wine, full of ripe fruit with a very long finish. A visit here is highly recommended for those looking for a more intimate one on wine tasting experience at a small Napa winery. Visit: www.delbondio.com
NOTE: Need to verify if this winery is still actively commercially producing wine.