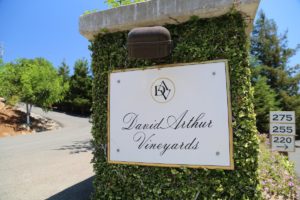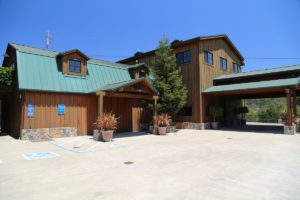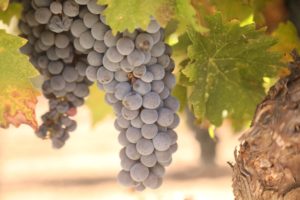 David Arthur Vineyards is located at the end of what is probably the most scenic "driveway" on the eastern side of Napa Valley, Long Ranch Road. This ribbon of pavement rises well above the valley floor, clinging to the sides of the rugged hillsides with a tenacity rooted in a desire to reach the ridge tops offering the few visitors that ever see this part of Napa incredible views on a clear day up and down the valley. This part of Napa is prime real estate – besides vineyard land, the owner of the San Diego Chargers, Art Spanos previously owned a house here as did an ex-governor of New Jersey. Founder, David Long continues to oversee the winery operations although his daughter Laura has taken over much of the day-to-day business. Tastings are sometimes held with David or a family member, but more often with one of their personable and engaging hosts.
David Arthur was founded in 1980 (the first wine was released in 1985) but the Long's history in the Napa Valley predates this by several decades. David's parents Don and Anne Long first fell in love with Napa in the 1950's and their family visited the valley fairly often. Don was a World War II Veteran and after the war, was a highly sought after butcher – he leased space in what is now the Stanford Shopping Center (not far from Stanford University). Later he opened his own supermarket in Portola Valley in the Ladera Country Shopper called Long's Quality Foods at 3130 Alpine Road; this market was in operation from 1957 through 1997 when Don and his business partner Bruce Gamble closed it. It reopened in 1998 as Bianchini's Market (still in business in that location).
Don lived a very full life – and was active well into his 90's even helping out during harvest much later in life (he passed away in 2018 at age 95). It was an honor to have met him several times and if we ever live to that age – his quality of life late in life is something we remember being highly envious of.
Bianchini's Market, Ladera Country Shopper Portola Valley

David's brother Bob Long (who used to make wine at the nearby Montagna Estate and who we have known for a number of years and also went on a wine trip to China with) remembers his first visit to the Napa Valley with the family in 1955, driving up from their family home in Palo Alto and arriving at Charles Krug and being impressed with the huge casks as well as the invigorating smells inside the winery. These early trips certainly influenced all of the Long brothers (Doug, Bob and David), each of whom is or was in the wine business.
David's uncle was well traveled and had visited France a number of times. He introduced the family to French wines and their trips to Napa become more frequent until Don decided to purchase hillside land. Don and Anne originally looked at purchasing property in the Redding area but on a drive back to the San Francsico Bay area through Napa Valley Anne suggested they look for property closer to home. Pritchard Hill in the 1950's and 1960s was little developed; it was used almost exclusively for ranching and cattle grazing and the "main" road in the area was a dirt. Bob's parents met local wine making families including the Martini's (in the 1950's there were only a handful of wineries in Napa).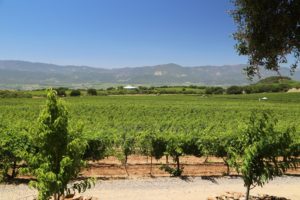 In what was either foresight or just plain luck, the Long family ultimately purchased over a span of about 10 years nearly 1000 acres beginning in 1956 in what is now one of Napa Valley's most exclusive vineyard and winery neighborhoods. Prior to the family developing the property, Don and Anne used hike in from the Silverado Trail (a much shorter router to the property then the current access to the property). A four-wheel drive road still connects from Bob's property (Montagna Estate) to the Silverado Trail.
The Wine Spectator originally referred to this part of Napa as "the Rodeo Drive of Napa Valley". Top wineries have estates here including Brand, Bryant Family, Chappellet, Colgin, Continuum, and Ovid, among others. And in fact, the Long's sold land to a number of these prominent nearby wineries.
Early in David Arthur's wine making they focused on Chardonnay and originally planted this variety on Pritchard Hill (now unheard of in this part of Napa). Today the red soil of this region matches the colors of fruit produced by the various mostly Bordeaux red varieties planted here. The soils here are reddish due to their high iron content (oxidized) and also are extremely rocky. As an example of this, David's brother Bob cleared a nearby vineyard and created rock piles some 60 feet deep covering one of the slopes near his vineyard.
A total of 19 acres are planted to vine. David Arthur has only employed three winemakers over the decades including arguably America's most famous winemaker, Heidi Peterson Barrett followed by Bob Egelhoff and today, Nile Zacherle, who is as much known for his brewing mastery at Mad Fritz Brewery as he is for his wine making prowess.
David maintained a hectic schedule for some 30 years promoting his wines – a lifestyle similar to a "rock star". For many years the winery owned a 'party bus' with David Arthur branding on the side. David was on the road for up to 4 months each year driving from city to city, from restaurant to restaurant promoting his wines – hitting restaurants, country clubs and participating in private events.
When we first visited David Arthur many years ago, we discovered some of David's fun group tastings (with 20-30 people showing up at a time). Many of these people were friends and almost everyone had been to one of his tastings before. Food, good weather, great views and offerings of wine and spirits from folks around the country were often part of these gatherings. The party bus obviously spent plenty of time in Texas and other mid-western states – a large number of people at these gatherings were from this part of the country. We fondly remember these tastings – casual, conversational and a place to drink excellent wines and make new friends. In regard to hospitality, this was Napa Valley at its finest.
Visitors will be greeted inside the winery with a lighter style of wine to start the tasting. And weather permitting, guests will be driven up on a golf cart to one of the highest points of their property for spectacular views looking west above the actual valley and the forested Mayacamas Mountains. Tastings are of their current release wines – some of which have developed a strong following among their clients over the years as well as critical acclaim and high ratings by wine writers. After a visit to their vineyards – guests return to the winery for often several barrel samples of yet to be bottled vintages.
Select Wines
What are possibly the oldest Cabernet Sauvignon still producing vines on Pritchard Hill were planted in 1980 and are growing on the slope directly across and south of the winery. Looking at this vineyard closeup, one can see younger vines which have since been replanted but the majority of this block still dates from 1980. Considering most Napa vines are replaced within 20-25 years, these vines are remarkably old.
And appropriately David Arthur produces a 100% varietal Cabernet Sauvignon from this block called Old Vine Cabernet Sauvignon. The 2014 vintage offers a bouquet with powerful fruit aromatics tinged with a kiss of mocha – ripe dark fruit shows but it is not over ripe. Slightly briary. Fairly approachable on the entry, but full bodied throughout the palate, it is concentrated and juicy with notes of blackberry and a finish that is long with both fruit and density of tannins.
The 2014 Le Boucher (is a wine named in tribute to Don Long – translated into French meaning 'the butcher'). Shows mostly darker fruit on the bouquet with blackberry, dust notes, baking spices and chocolate. The bright aromatics are somewhat savory. Rounded and fairly supple throughout the palate with a lingering tartness of red fruits along with well textured tannins that cling to the palate for some time.
The 2012 Three Acre shows black fig notes, dark chocolate and dessert spices. Btu the fruit is what mostly shows including ripe blackberry and boysenberry. Very pretty bouquet. Both red and darker fruits on the palate including flavors of plum with noticeable mouthwatering acidity – balanced between acidity, fruit and texture, this wine certainly has a long life ahead. Long lasting dry and somewhat earthy tannins.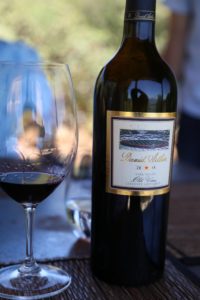 The first vintage of what is now arguably their most well-known and sought after wine (Elevation 1147) was in 1996. This wine is named after the elevation of the vineyard that this 100% Cabernet Sauvignon wine is sourced from. The fruit for this wine represents the best selections from this vineyard. One of their late 90's vintages received an amazing score from the Wine Spectator which helped put them "on the map". The 2015 Elevation 1147 is dark ruby in the center of the glass with purplish tinges on the edges. Quite complex on the bouquet, there is a noticeable floral component with aromas of violets, cigar smoke and baking spices. An elegant opulence if you will. Big but balanced on the palate features robust long last tannins with a noticeable textural weight and grip along with notes of cedar.
Meritaggio is a unique Bordeauxesque type blend but with a twist – instead of only blending Bordeaux red varietals in this wine – they blend in one Italian varietal – Sangiovese. While doing the initial blending trials for this wine – the wine making team discovered that the Sangiovese outperformed the Malbec and not tied to any blending rules like in France, they quickly decided this combination produced the most impressive wine.
—
Parking is to the side of Long Ranch Road just before the winery gate. If lucky, visitors can grab a shaded spot under one of the several oak trees that grow here. The winery and fermentation room are small; their production is not huge. For a personal tasting and tour call for an appointment. Interested wine enthusiasts can sign up for their mailing list online or for their wine club. For more information, visit: www.davidarthur.com