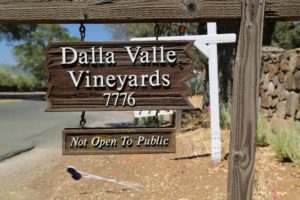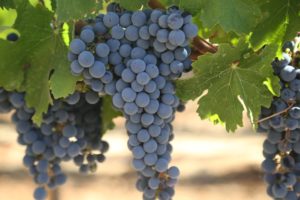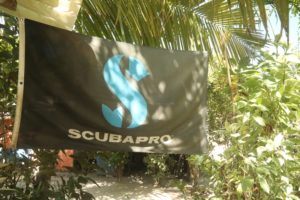 Dalla Valle Vineyards was founded by Gustav and Naoko Dalla Valle after they purchased property in the Napa Valley in 1982; the first vintage from the property was in 1986. Gustav died in 1995; he was a legend in the world of SCUBA Diving and lived a rich and varied life, mostly overseas. He was originally from the northern part of Italy where his family was involved in wine for generations (about 90 minutes outside of Venice), became attracted to the ocean as a youth and often dove in the Mediterranean Sea. He spent time in Haiti where he established a snorkeling and spear fishing school and was one of the co-founders of Scubapro, a major Scuba gear manufacturer (today a part of Johnson Outdoors and still very much the standard for Scuba diving equipment). Gustav also lived on Mustique for several years (a small island in St. Vincent & the Grenadines in the southern Caribbean) before moving to the Napa Valley. He was later inducted into the International Scuba Diving Hall of Fame.
Both Gustav and Naoko moved to Napa Valley with plans to build a luxury resort with a restaurant. They were introduced to a piece of property by then real estate agent (and later founder of Screaming Eagle), Jean Phillips and Ren Harris (proprietor of Paradigm Winery); the Dalla Valle's purchased a small piece of land in the hills on the east side of the valley in the very rocky iron rich soils above Oakville. After discovering the insurmountable hurdles, they would need to clear in order to build a resort, and learning about their soils' potential for premium grapes – they changed plans and decided to make wine. They pushed forward despite being discouraged from planting more grapes on these rugged slopes by some of the experts at the time, who's rational had a degree of validity – farming these slopes takes more work and the yields are less.
Five acres of Zinfandel vines were already planted on site which was being sold by the previous owners to Chuck Wagner of Caymus Winery. After making a vintage of Zinfandel in 1986, Dalla Valle then removed the vines, sold their initial parcel and acquired a larger neighboring piece of property.
Gustav and Naoko originally met in Tokyo where both were living and working at the time; Naoko was born in Kobe, Japan. After Gustav's death she took control of the winery operations and under her vision and direction built Dalla Valle into one of Napa's most sought after and iconic brands.
In 2017 Gustav and Naoko's only child, Maya returned to the property that she grew up on and is now the winery's Director. Her first harvest related job outside of Dalla Valle was working in the cellar for a year for Napa based Neyers Winery.
When she voiced interest in working for the family, Naoko encouraged her to study winemaking. So, she did – earning a degree from Cornell University in Viticulture and Winemaking and later a Masters' Degree in Vineyard and Winery Management from Bordeaux's Sciences Agro University. And she worked at notable wineries overseas including Bodega Rolland in Argentina and in France, Petrus and Chateau Latour.
While Naoko is still very much involved in the hands-on operations of the winery, Maya is contributing her own perspectives and ideas to the property, especially in regard to their vineyards and as of 2021, as winemaker.
The Vineyards
The site is entirely in the Oakville Appellation on extremely rocky iron and mineral rich soils which are a noticeable rusty red color. This is one of the Napa's Valley's most premium vineyard neighborhoods – nearby neighbors include Oakville Ranch, Peter Michael's Au Paradis Vineyard and Screaming Eagle and Rudd Estate on the valley floor. The vines are planted at an elevation of between 400 and 450 feet and are organized into 18 different blocks. As with similar elevations in this part of Oakville, the views of the valley are expansive yet intimate.
When one looks at this tiny piece of the Vaca Mountain range from above or glancing at a topographic map, one sees what look like geographical steps, a series of somewhat flat surfaces that rise from the valley floor in step-like formations and extend southeast into the range. Dalla Valle with a few of their vineyard neighbors are situated on the lowest of these steps. According to the book, The Winemakers Dance, these flat surfaces most likely occurred as a result of uplifting due to crustal compression, once reaching an unstable height, large masses of soil and rock then slid down towards the valley below. In any case, this part of Napa has been identified as one of the sweet spots for growing premium wine grapes.
The original vines were planted in 1982 and 1983; today the property is planted to 21 acres of Cabernet Sauvignon, Cabernet Franc (which does exceptionally well here) and a very tiny block of Petit Verdot.
Their attention to detail is meticulous – "precision farming" as Maya states. They have been farming organically for many years – however Maya is slowly introducing steps towards Biodynamic farming – having learned from some of the best producers in Burgundy who farm this way including Claude and Lidia Bourguignon, two well-known Burgundy based microbiologists who consult worldwide and are experts in soil health. Maya is focused on maintaining the health of their vines but also extending their longevity.
And rather than outsource to a vineyard management company, all their vines are managed by their own team of employees including their long-time vineyard manager who lives on site.
The Wine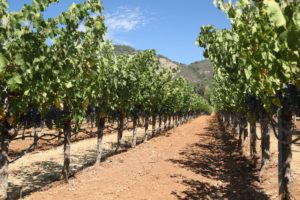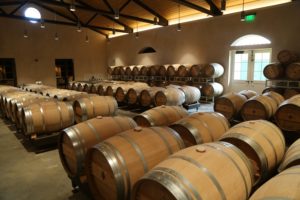 Dalla Valle has a long history of excellent winemakers. Joe Cafaro produced their first vintage, followed by Heidi Barret (Dalla Valle was her first client as a consultant), then the winemaking team of Tony Soter and his assistant at the time, Mia Kline and later Philippe Melka.
A supremely talented team is currently in place to oversee their wine making including Andy Erickson (as of 2021, now consulting winemaker) and master blender, Michel Rolland (who visits the estate at least three times a year) with Steve Matthiasson consulting for vineyard advice.
The exceptional balance and feel of how these wines dance across the palate is what first attracted me to Dalla Valle many years ago. Invariably when people ask me what some of my favorite wines are from the Napa Valley, the wines of Dalla Valle are always on my short list of recommendations. "These are not flashy or showy wines – they reflect our personality," according to Maya – and certainly the personality of their treasured site.
Long time Dalla Valle enthusiasts will remember their production of the Pietre Rosse Sangiovese from the 1990s. However, they no longer make this variety (last vintage was 2000) – the winery produces only three red wines every harvest (and a fourth wine, called – MDV from the Maya Block, only produced during exceptional vintages).
Collina (meaning hill in Italian) is a wine crafted to enjoy in its youth but is also built to age. It is also Dalla Valle's most approachable wine from a pricing perspective. Dalla Valle has produced this wine since 2007; its blend changes each year – in 2014 it was 50% Cabernet Sauvignon and 50% Cabernet Franc. The 2014 Dalla Valle Collina shows generous fruit up front – plum and dark cherry complemented by notes of milk chocolate and more subtle dessert spice aromas. The texture is highly appealing – velvet across the palate with ripe but very smooth tannins.
The 2014 Dalla Valle Cabernet Sauvignon reveals a well-layered yet elegant bouquet offering aromas of dusty blackberry, ripe plum, old cedar box, hints of tobacco leaf, dry rock and a garigue-like quality. The hallmark Dalla Valle suppleness is clearly evident on the palate; the wine shows weight but with finesse, a beautiful meld of fruit, acid and structure. The elegance persists on the finish – anchored by integrated and supple tannins. It is a pleasure to drink this in its youth. This wine has been produced since 1986.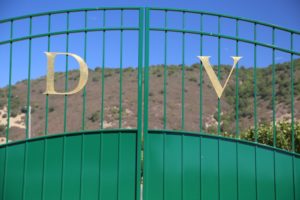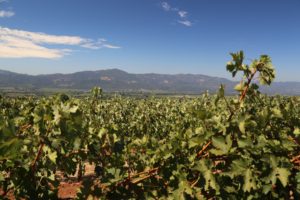 An iconic and their flagship wine, Maya is typically a 60/40 blend of Cabernet Sauvignon and Cabernet Franc. It has been made since 1988 and is sourced every year from the Maya block – the southwest part of their property; land that was acquired in 1987 and then planted. It was named after Maya prior to her birth. The 2014 Dalla Valle Maya is crimson red in the glass. One immediately notices the aromatic details, the elevated purity of fruit (certainly influenced by the varietal characteristics of the Cabernet Franc). The bouquet offers both red and darker fruit aromas including red cherry, blueberry and a mineral nuance – a thread of slate or graphite throughout. As the wine breathes additional hints of dessert spices are revealed including subtle accents of cocoa and cinnamon. Plush on the palate with flavors of plum and dark cherry. Anchored by pretty tannins – fine-grained and polished in nature, slightly dusty but very well integrated. This bottling offers a long, elegant finish. There is lots of life ahead of this wine.
The label is an image of an amphora – modeled after one of the amphora's that Gustav discovered while diving in the Mediterranean; the family still has several of these ancient historical treasures. It is a clever capture of both Gustav's passion for and contributions to the world of diving as well as a tribute to the history of wine (amphorae being used to age wine).
Dalla Valle has a long history of working with select charitable organizations. Magnums of their wines are often donated to charitable causes – including Ole Health, the V Foundation and research towards fighting DIPG (aggressive tumors in children which are fatal – one of their relatives died from this terrible disease). And Naoko has long been involved with the Napa Valley Vintners; some of the Dalla Valle lots over the years have fetched among the highest prices at the annual auction.
While Dalla Valle maintains a highly sought after mailing list, they realize the importance of distribution and are selectively distributed domestically as well as several international locations including parts of Asia (namely Japan and Hong Kong) and Europe (the UK among other countries). Locally one can find their wines at K. Laz Collection in Yountville (serious wine enthusiasts can taste select vintages here), V Wine Cellars in Yountville and sometimes at the Calistoga Wine Stop in Calistoga. Total production is around 2,500 cases per year.
In early 2021 Tuscany, Italy based Ornellaia announced a partnership with Dalla Valle – producing a wine called DVO crafted from grapes grown in select sites around the Napa Valley – including from hillside locations. Several vintages were produced but never released; the first wine bottled for sale under DVO was the 2018 Cabernet Sauvignon. Eventually they plan to purchase an estate vineyard to dedicate to this wine.
For more information and to join their wait list to get on the mailing list of one of Napa Valley's most revered producers, visit: www.dallavallevineyards.com