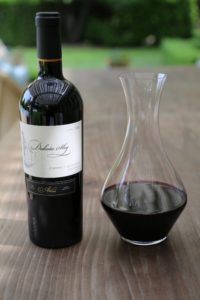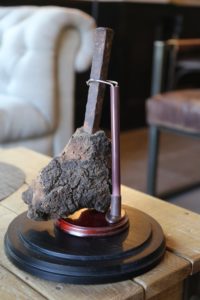 Dakota Shy was founded by Todd Newman and longtime Napa winemaker Tom Garrett. 2012 was their first commercially released vintage although Todd initially purchased fruit in 2008 and made wine for several years prior to this.
The name of the wine involves an interesting story. Todd is originally from near Minot, North Dakota; he moved to Oregon to attend the University of Oregon as well as broaden his perspective beyond his home state. During his time in college, he was extremely shy and some of his friends started referring to him as 'Dakota Shy' in reference to his home state and his proclivity at the time for being quiet. While in Oregon he worked at a restaurant. Following his passion for food he moved to Napa Valley at age 22 in 2002 where his friend, Master Sommelier Dennis Kelly (formally of the French Laundry) secured a job for him at Martini House Restaurant in St. Helena (currently home of Goose & Gander).
While Todd was working at Martini House, Tom was working at nearby Revana Family Vineyard and noticed that Martini House was selling a noteworthy amount of Revana's wine. Much of that had to do with Todd and his interest in these particular wines. Todd was passionate about not only selling wine but also wanted to learn more about production. So, Tom hired him on as a harvest intern in 2006 and eventually Todd became their Director of Sales. Today that is his role with Dakota Shy.
Tom's family history dates back to the state's early mining days; a relative owned several successful gold mines in the foothills of the Sierra Nevada mountains. Tom's own heritage in Napa Valley dates to the early 1950s when his great-grandmother purchased property in Oakville (part of the original To Kalon Vineyard). After college and five years working at the Wine Spectator, Tom honed his craft carefully in the ensuing years making wine at some of Napa's finest and most well-known wineries including Joseph Phelps Winery and Robert Mondavi along with Detert Wines, which are limited production wines from his family vineyard.
And in addition to the founders, Dakota Shy features a strong and talented team with production sometimes filling in for hosting visitors if needed and those on the hospitality team helping out in the cellar during harvest.
In 2014 this exciting young producer purchased a rare valley floor piece of property, a six acre gem in an easily accessible location (just off of the Silverado Trail in St. Helena) but with a boundary profile that keeps it fairly well hidden from the nearby traffic of both the Silverado Trail and Sage Canyon Road including mature trees and a raised periphery section the previous owners built years ago.
This property has some historical significance; in the late 1990s a giant oak tree fell revealing an old metal stake embedded inside. This was determined to be one of the corner stakes for the original Yountville land grant. Visitors to the winery can see this original stake still preserved partially stuck in a piece of wood from that old oak tree. In addition, the original stagecoach road ran through the property with one of the stagecoach stops on site.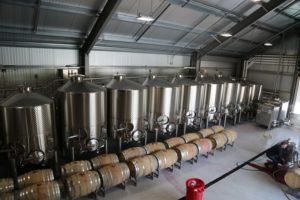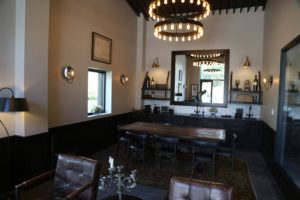 Wine was previously made on the property including a label called De Limur from proprietors Charles de Limur. Tom remembers seeing this label in his grandparents house years. The de Limur's owned this property from the 1960s until when they sold it to Dakota Shy and in the 1980s built a small winery and planted Chardonnay. The de Limur's also planted 1.2 acres of both Spanish and Italian variety olive trees. Dakota Shy produces a very limited amount of olive oil each year.
Charles de Limur was the great-grandson of California pioneer Charles Crocker (banking and railroad industry). He's not the only Crocker to be associated with the Napa Valley wine scene – reference Charlie Crocker, proprietor of Crocker & Starr Vineyards. And prior to Dakota Shy purchasing this property, winemaker Rollie Heitz made his Midsummer Cellars wines here.
Tom designed a small yet functional winery which was completed in time for the first harvest on site in 2017. A range of tank sizes give them the versatility to ferment tiny lot productions as low as 2 tons. And as a matter of convenience and a time saver each of their tanks comes equipped with its own pump. Tom also makes the Detert wines here.
The vineyard sources that they have been able to secure through their long-time contacts in the valley are certainly one of the primary keys to their early success. These are premium vineyards from Napa in the south to Calistoga in the north including a number of hillside locations. Two of these vineyards are integral to their vineyard designate wines including Atlas from a hillside vineyard just north of Howell Mountain and Moulds Family Vineyard on the west side of the Oak Knoll District. As a result they have locked in the fruit from these particular vineyards into longer term contacts.
They make only several wines including a Sauvignon Blanc/Sémillon blend and four red wines. Their total annual production is currently around 2,000 cases with the ability to grow production significantly within the confines of their new winery.
Select Wines
The Napa Valley Cabernet Sauvignon is central to their production (about half of all cases currently produced). The 2014 Dakota Shy Napa Valley Cabernet Sauvignon was built from seven different vineyard sources. The bouquet is aromatically powerful and reveals aromas of black fig, ripe raspberry and plum with underlying notes of brown chocolate. The mid palate is dense and rich showing more dark fruit rather than red fruit. The graceful finish shows medium shouldered tannins which linger for some time but more on the front of the palate then the back.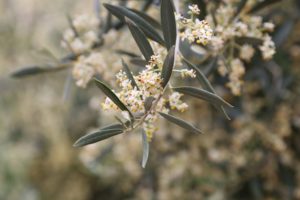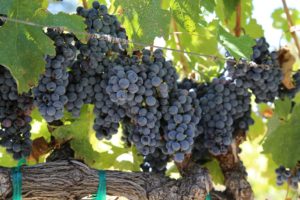 Under 250 cases of the 2014 Dakota Shy Atlas were produced; the vineyard is at 1400 feet just north of Howell Mountain. The wine is 100% varietal comprising two clones of Cabernet Sauvignon. The aromatically pleasing bouquet quickly draws one in and begs a sip. Initially the nose shows a bit of dustiness which is framed by ripe dark black fruit including blackberry and red cherry with a hint of baking spice. A sweetness of fruit initially shows on the palate followed by layers of flavor. The feel of the tannins are broad shouldered and well distributed across the palate and they persist for some time. This wine is named after the Greek god Atlas known for and depicted as shouldering the heavens and earth.
A magnum bottled only proprietary red is called Social Currency. Todd wanted to create a wine dedicated to social moments spent with family and friends enjoying good food and good wine. The 'currency' are these shared moments. And with this wine only being bottled in the large format size, one will need to have a few friends and family over to enjoy this coveted wine.
—
Nearly all their wine is distributed via a mailing list although they do have select restaurant placement in the valley including at the French Laundry in Yountville, at Press Restaurant in St. Helena and sometimes at the Oakville Wine Merchant next to the Oakville Grocery. In 2022 the Wine Spectator awarded their Napa Valley Cabernet Sauvignon as one of the top 100 wines of 2022.
Visits are for serious wine enthusiasts and include a tasting of current release wines inside their tasting salon, a walk through the cellar and winery, an explanation of their vineyard sources and if time permits a visit to their impressive garden planted within a short walk of the winery. Due to their proximity to Auberge du Soleil, an ideal morning would include a visit to Dakota Shy followed by lunch at Auberge.
To join the mailing list, become a member of The Shy Society, refreshingly a fully customizable wine club, to request a visit to the winery or for more information visit: www.dakotashywine.com