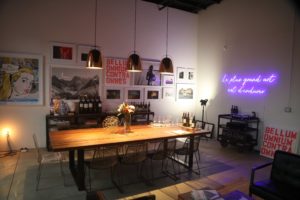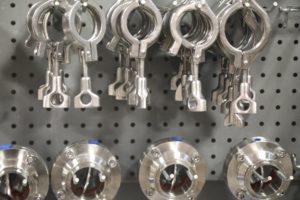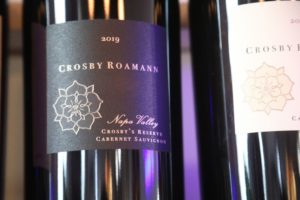 Crosby Roamann. The vision for Crosby Roamann began in New York City in 2006. Husband and wife, Sean and Juliana McBride started making wine in Tribeca in 2006, merely a barrel of grapes they purchased from one of Napa's most well-known vineyard managers, Andy Beckstoffer. Bitten by the bug Sean moved to the valley and started making wine at White Rock Vineyards; this is where he learned much of the hands-on process of wine making. Their first commercial release dates from 2007. They started selling this release in 2010 and with this increased commitment, both Sean and Juliana moved to the valley and now live here full time.
Sean first discovered his interest in wine while working in college stocking a wine shop. His "aha moment", as he describes it was over a bottle of Ridge 1995 Zinfandel from Paso Robles. While working at this wine shop he developed a newfound passion for wine and became a voracious reader of wine literature and tried to learn as much as he could about the industry. How it is made, why it tastes differently and so forth. The enjoyment of drinking wine became ancillary.
The focus of Crosby Roamann's wines are on single vineyard single appellation hand-crafted wines. They work with local independent growers and currently source fruit from more than 10 vineyards – all in Napa. Often times they will hear from friends and other growers of a select vineyard that needs a home for its fruit; they are not opposed to making wine from the vineyard for just a single vintage or if there is a chance for a longer-term agreement, they may add a particular vineyard into their annual portfolio.
Sean is highly interested in the terroir of Napa and what makes each region within the valley unique. Generally, can you taste the differences between Rutherford and neighboring Oakville? Is the "Rutherford Dust" an aspect that is completely unique to this sub appellation? Some of their wines explore these terroir differences – especially neat are wines he makes from grapes grown so close to each other but in different soils and even differences in mini microclimates.
In 2020, after years of exclusively purchasing grapes from other growers, Crosby-Roamann purchased a small vineyard (4 acres of vines) on the Napa side of Carneros on the opposite side of Cuttings Wharf Road from the driveway to Etude Winery. This site is planted to Sauvignon Blanc, Merlot, Cabernet Sauvignon, Cabernet Franc and Petit Verdot.
Select Wines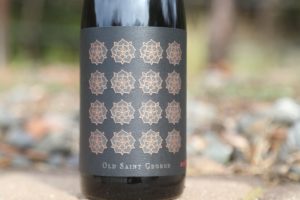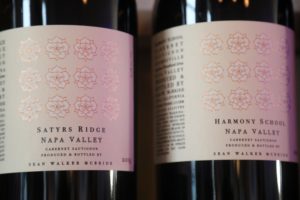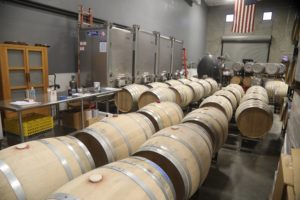 The Crosby Roamann wines are all handcrafted to reflect both the vintage and the vineyard terroir. As a result, each of their bottlings are distinctive and unique; no cookie cutter wines here. All the wines are fermented using indigenous yeast. They produce both the estate Crosby Roamann wines and also single vineyard bottlings under the Sean W. McBride label.
The 2018 Crosby Roamann Chardonnay, Los Carneros is medium gold in color; the bouquet offers a diversity of scents including honeysuckle, a dried straw/haystack note, honeycomb and hints of apricot and peach. It is not viscous on the palate, but rather shows a slightly saline texture from entry to finish. This bottling is styled to showcase the fruit rather than oak or diacetyl (the compound resulting from secondary fermentation which results in a perceived butter character). It offers flavors of green apple, a hint of Sierra Gooseberry (which we often come across at a certain elevation in the Sierra Nevada mountains in late summer), a hint of apricot and a lingering bright acidity. This wine is a crowd favorite and might just change your opinion on Chardonnays, especially if you are used to drinking larger production and completely different styled wines from this variety.
The vineyard they source from for their Sauvignon Blanc is one that Sean pays special attention to – carefully working with the vineyard management team and before harvest he is in the vineyard hand selecting and dropping any fruit that doesn't meet his specifications for when it is ready to be harvested. Their Sauvignon Blanc often takes months to finish primary fermentation; we tried a barrel sample that was about 3 months into its primary fermentation. It was still slightly sweet; at this age Sean always notices this wine shows a flavor of pears from a can in light syrup.
The 2021 Crosby Roamann Estate Bottled White Wine, Napa Valley is made with two clones of Sauvignon Blanc from their Carneros vineyard and aged for seven months before bottling in one-third new oak, one-third neutral oak, and one-third stainless steel. This wine is pale to medium yellow in color; the bouquet an elegant but slightly closed bouquet in its youth; we noted its floral characteristics including honeysuckle along with a hint of cut grass and lemon grass. This is a balanced bottling showing flavors of pomelo, grapefruit and a lingering nuance of lemon/lime. The finish offers mouthwatering acidity but without any of the overly tart characters that sometimes this variety showcases from very cool vineyard sites.
The 2011 Crosby Roamann Sauvignon Blanc was barrel fermented and left to age on the lees. This wine has an appealing aromatic play of both citrus intertwined with tropical nuances including notes of banana. The finish is long with plenty of flavor and hints of vanilla and some mineralities.
A unique wine of which they made only 37 cases of in 2011 was their black label Sauvignon Blanc simply titled "blanc". This was made by hand selecting each cluster of grapes. Only the ripest fruit was chosen; this is a big wine that delivers richness of flavor, tannins and alcohol (15.4%). 2011 was the first vintage they made of this, and they will only produce this wine when the vintage conditions are favorable.
The 2018 Old Saint George Pinot Noir, Anderson Valley is appropriately named due to the Pinot Noir being grafted onto 65-year-old St. George rootstock. The grapes for this wine were fermented 50% whole cluster and aged in 50% new French oak. This wine is pale ruby in color; the bouquet is appealing offering a woodsy spice note woven with notes of forest floor, mushroom, leather, black raspberry, cherry cola and a light touch of cardamom. The fruit aromatics become more dominant as the wine continues to open. The palate offers flavors of red cherry, plum and a note of red licorice. The tannins show a light dry character, and their soft and rounded touch continues to persist for some time on the finish. It also lingers with some dried herbs, a note of tobacco spice and a hint of dark pepper. Pair with a hearty stew and a cold evening next to a warm fire.
The 2018 Crosby Roamann Merlot Napa Valley is dark ruby in the glass; the bouquet initially offers aromas of dried herbs, bramble, forest floor, white pepper and mushroom along with primarily red fruits. It shows a slight bit of funkiness which evolves into more sweetly fruited aromatics along with a note of chocolate as the wine breathes. It offers flavors of red cherries, raspberry and plums accompanied by dried herbs and crushed peppercorn. This is not a light Merlot; the tannins are well-structured, dry, dusty and long-lasting. Finishes with a note of dried tobacco leaf. We wrote savory to describe its finish. This wine was sourced from a vineyard off of Dunaweal Lane in Calistoga; it is a blend of 85% Merlot, 12% Cabernet Franc and 2% Cabernet Sauvignon.
The 2017 Crosby's Reserve Cabernet Sauvignon, Napa Valley is crafted from a barrel selection; this wine is dark ruby in color. The aromatics are elegant and distinctive offering a pretty union of both fruit and baking spices. It shows scents of soy sauce, leather, a sweetly fruited note (red licorice), chocolate, cardamom, a hint of cinnamon and other darker baking spices. Some of the spice notes on the bouquet are echoed on the palate. It offers flavors of cherry and red plum and lingers brightly with refreshing acidity. One can feel the density of its tannins but without any course edges. This is a balanced, age worthy and food-friendly bottling.
The 2010 Crosby Roamann Mt Veeder Cabernet Sauvignon contains 12% Merlot and a small percentage of Petit Verdot. The nose is intriguing – a slight smokiness and dried herbal quality shows. Aromatically, darker fruit shows with lesser aromas of cedar and spice. There is a savory note to the bouquet. More red fruit rather than black fruit shows on the palate. This wine has great acidity – with lingering mountain chalky tannins that last for some time.
The 2010 Crosby Roamann Reserve is their first vintage of a reserve wine. Only 77 cases of this vintage were produced and was crafted from a barrel selection; only the best three barrels were chosen for the final blend. Like their other Mt. Veeder Cabernet Sauvignon, this wine was bottled un-fined and unfiltered. This is a bigger wine but still with great acidity. Notes of wet gravel, a savory component and some underlying spices show on the bouquet. As the wine breathes the bouquet becomes more elegant. The palate shows black fruit, blackberry and black licorice. This wine feature's noticeable texture, with tannins which linger for some time.
—
Cupiens Videre Lucem" is written on the front label of all their wines. Translated from Latin it means, "desiring to see the light" or waiting for dawn to appear. This line was taken from a poem in which two friends stay up all night drinking wine waiting for the first light of dawn.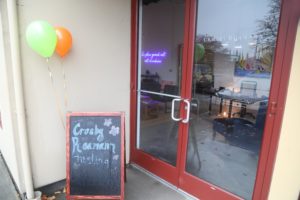 The name Crosby Roamann is a tribute to two of Sean's maternal grandparents, combining both of their respective last names (Norma Crosby and Sally Roamann); both women were both artists – one a stage performer in the 1920s and the other a poet.
They purchased an old warehouse south of the city of Napa in 2014 and then converted it into a winery and adjoining hospitality space. They are sandwiched in between much larger producers including Appellation Trading Company and the nearby Wine Foundry. This is a producer one needs to know about prior to visiting as their location is not conducive to foot traffic.
In 2015, they opened a part tasting room, salon and art space displaying intimate and often revealing pieces of art (by appointment). This part of the valley is home to a number of other wineries, the Crusher District as it is called. After a number of years of being a nomadic wine maker, Sean was glad to have finally secured a permanent home for their wines. The winery is located directly behind the tasting room.
Visits, by appointment, are often with either Sean or Juliana but more recently they hired a full-time hospitality host. Several guest experiences are offered including a 90-minute barrel tasting and a seated tasting of current release wines, a salon only tasting, a chocolate tasting which pairs select wines with Yountville based Kollar Chocolates, and a cheese and charcuterie tasting. Visits are unscripted and include a short walk through the winery and an explanation of their winemaking practices and equipment.
—
Their wines are distributed in a number of states including New York, Illinois and California. They have participated in area tastings including Premiere Napa Valley, the formerly held Flavor Napa Valley and previous Auction Napa Valley. Locally one can find select bottlings of Crosby Roamann's wines in La Toque and Celadon restaurants in the city of Napa. Total production is around 2,500 cases per year. For more information and to join their membership list, with 6 or 12 bottle shipments made in the fall or spring, visit www.crosbyroamann.com
View Sean talking about Crosby Roamann Wines starting at 43:30 of this video: