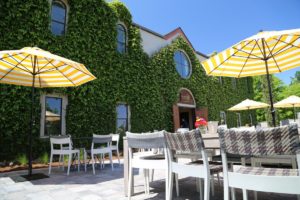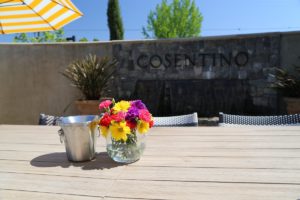 Cosentino Winery was founded by self-taught winemaker Mitch Cosentino in 1980. Mitch is the first person we have met born in Gustine, California (a small town south of Modesto). He discovered an interest in wine during college, prior to a career with wine he earned a degree in Broadcast Communications. Finding the job market in this field somewhat challenging in the mid to late 1970s he turned to wine. He signed on with a regional distribution company as their most junior salesman (Stanislaus Distributing Co). Within a year and a half his talents for sales was evident; he soon started managing this small company.
Part of Mitch's work at the distribution company involved wine maker dinners – where he met some of the icons in the industry – Myron Nightingale and Ed Spragia (both Beringer Winery veterans) and John Parducci (Mendocino County wine pioneer). Mitch considers all of these individuals as role models and they are the ones who helped encourage him to become a winemaker – recognizing his excellent sense of smell and taste.
Mitch has been making wines commercially since 1980; that year at age 30, he began Crystal Valley Cellars on Hosmer Avenue in Modesto producing wines under Crystal Cellars and Cosentino Select. Later the operations were moved to 16750 E Highway 88 in Lockeford. Early in his career, Mitch was already producing award winning wines. In 1986 Cosentino won Best of Class and a gold medal at the Los Angeles County Fair for several of his wines bottled under Crystal Valley Cellars. In the early years his grapes were source from Central Valley vineyards, but later he began sourcing from vineyards closer to the coast.
In the mid to late 1970s he also taught a wine appreciation class at a community college in Modesto. He is a self-taught winemaker; before he started Crystal Valley Cellars, he made home wine.
Moving to Napa Valley in 1990 he has since been responsible for creating, designing and building nine wineries in the Napa Valley and Lodi. Mitch was also the early winemaker for Napa brands such as Gemstone and Hoopes. Mitch oversaw the construction of the winery and hospitality center which opened in 1990.
In late 2010 Mitch sold the winery, accompanying vineyard and brand to current owners, Santa Rosa based Vintage Wine Estates (headquarters are in the Airport Business Center). Mitch stayed with the company for several years as a Brand Ambassador and consulting winemaker. Today he runs his own brand pureCru.
Vintage Wine Estates was founded in 2009 by prominent vintners including Pat Roney, Leslie Rudd (Rudd Winery), Michael Stewart (Stewart Cellars) and Chuck Sweeney (Vine Cliff Winery). In a rather short amount of time, Vintage Wine Estates has become a significant player in the wine worlds of Napa and Sonoma – with the acquisition of a number of winery properties and vineyards in both counties as well as elsewhere in California and out of state. In Napa, as of our latest update – in addition to Cosentino Winery, they own Clos Pegase, Delectus, Girard, Swanson and the former Napa based Cartlidge & Brown. The total brands and wineries under their ownership now totals more than 35.
Despite having a winery on site, this production facility is not used any more for the Cosentino wines – rather production has since been shifted up to Clos Pegase Winery in Calistoga. As of our latest updated to this review, a wine company focused on creating and shipping wines in kegs is using the winery space. The property is 4.5 acres of which about 2.5 acres are planted to vines directly behind the winery (Cabernet Sauvignon and Merlot). The tracks for the Napa Valley Wine Train bisect a number of vineyards here and one can sometimes see the train passing through – (easiest to see in the winter when the vineyards have shed their leaves).
Cosentino is one of the first "roadside" located wineries visitors will see driving up Highway 29 from Napa – and as a result of this prime location they often host first time visitors who are traveling to the Napa Valley without any set itinerary. The tasting room is often busy in the mornings when people drive into the valley or later in the afternoon – as people enjoy making a stop here to finish the day. And refreshingly compared to most area wineries who close between 4 and 5pm, Cosentino stays open daily until 6pm. Hosts tend to offer sizable pours and sometimes bring extra wines for guests to try.
This is the rare Napa Valley winery that offers cider for purchase. Vintage Wine Estates owns Ace Cider and a limited number of bottles are for sale in the tasting room.
In addition, the winery is directly next door to the well-liked Mustards Grill and diners often drift on over for a tasting if they have to wait for a table. Two small wooden bridges connect the two properties passing above a very tiny creek that is most often dry unless there has been substantial rain recently. And on the other side of the winery is The Amizetta Farmhouse, a handsome sizable country estate owned by the family that owns Amizetta Winery (the house and rooms can be rented out). Cosentino is also conveniently located near the southern of the two iconic Napa Valley welcome signs often a backdrop for tourists posing with their heads dramatically thrown back for selfies to make their Instagram followers jealous.
This winery is what comes to mind when one thinks of a Mediterranean old-world building – the exterior is covered with ivy and tall cypress trees grow nearby. The tasting room is simply decorated; several tasting options are offered including indoor or outdoor patio experiences. Select current release wines can be paired with local chocolates or small bites available from their snack menu. From May through September on the first Friday of every month between 4-6pm, their chef prepares small tapas plates which are paired with the wines. Often guests tasting outside will be treated to the tantalizing aromas of food wafting over from Mustards Grill.
Out of more than 1,100 unique Napa wineries, producers and tasting rooms visited to date, this is the only one that many years ago featured sliding spittoons on a rail built into their tasting counter. Need to spit, the host would grab hold of the spittoon cart and slide it down to you – ingenious!
Their wines have been served at special functions including a White House dinner, golf tournaments and events for Heads of State.
Select Wines
As of the time of this review Cosentino produces a variety of different wines including from both Napa Valley (bottled under the Cosentino label) and Lodi and state of Washington (including wines bottled under the Cigar label featuring old vine Zinfandel and a more recent addition, bourbon barrel aged Cabernet Sauvignon). At one point the Legends wine was created through a partnership with former basketball star, Larry Bird. We tried the 2004 vintage of this – it is a Bordeaux style blend with Merlot being the primary variety as well as Cabernet Sauvignon and Cabernet Franc. Intriguing spices show both in the aroma and on the palate including pomegranate and pepper.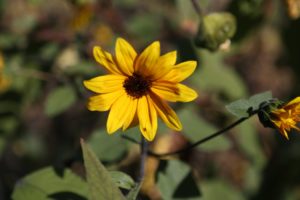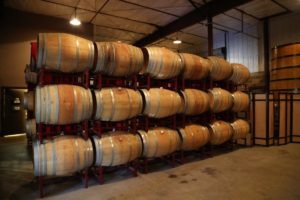 A real treat during one of our tastings many years ago was a rare Cosentino 1997 Reserve Cabernet Sauvignon (rare in that you never see Napa wineries pouring older vintages like this). The characteristic browning of the edges in the glass indicates this wine has had some aging behind it; it was very full bodied with fruit flavors that have come together well – showing plum and cherry with notes of smokiness and tobacco coating the finish.
The 2017 Cosentino Novelist, Napa Valley. This white wine blend was created as an accompanying wine for their red blend, the Poet. Much as a Novelist creates their own work of art through the written word for others to enjoy, the winemaker creates his or her own masterpiece through blending. This vintage is 88% Sauvignon Blanc and 12% Sémillon. Initially and as, it continues to breath, offers sweet floral aromatics including jasmine, honeysuckle and a lemon/orange peel zest nuance. Very balanced shows flavors of ripe grapefruit and citrus (tangerine) – finishes with a nice crispness but no tartness.
The 2016 Cosentino Chardonnay, Napa Valley is sourced primarily from Mitsuko's Vineyard (the vineyard was named after Clos Pegase Winery founder Jan Shrem's wife at the time, Mitsuko) in the Carneros District. This wine went through a small amount of secondary fermentation. Presents a variety of aromas including sweet dessert spices, toasted oak, ripe pear and melon. Flavorful but not heavy on the palate – very clean from start to finish with just a hint of butter. Drinks well by itself. Nicely balanced between a California style chardonnay (oak/buttery) and a more Burgundian style.
The 2017 Reserve Cosentino Pinot Noir, Napa Valley spent 18 months in French Oak – like their Chardonnay, the grapes were also sourced from Mitsuko's Vineyard in the Carneros District. Pretty aromatics. Spice + fruit makes for a savory showing. Forward in its fruit presentation (raspberry and red cherry) complemented by notes of white pepper, mocha and a subtle hint of cedar. Very flavorful with good acidity shows red cherry and red currant with bright acidity. Lingers with darker spices and a kiss of tannin.
The 2015 Cosentino Cabernet Sauvignon, Napa Valley shows ripe fruit on the bouquet – blackberry and spicy notes (plum skin) with hints of tobacco, leather, toasted cedar and white pepper. Drying long lasting tannins anchor a still tight grip on the finish. Like their other reds, this wine has a very nice thread of acidity from start to finish.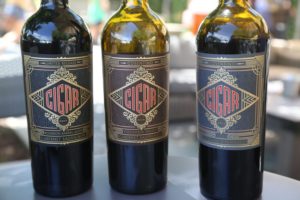 Mitch enjoys drinking and making wine from Italian varieties – during his ownership he produced wines from Sangiovese and Nebbiolo (although Cosentino no longer makes wines from these varieties). Their flagship red blend, The Poet was the first designated Meritage wine in the country (blended with traditional red varieties grown in Bordeaux).
Cosentino used to produce several dessert wines including a late harvest Viognier and a botrytis Sémillon. Today they produce a single non-vintage red dessert wine. In the past, Cosentino has also donated a percentage of some of their Cabernet Sauvignon wine sales to the V Foundation's Cancer Fund Research.
And as of our last update to this review, Cosentino produces a Zinfandel from the Harris Blue Ridge Vineyard which is Napa County's highest vineyard at about 2700 feet in a remote part of the county on the slopes of Mt. Vaca next to the Solano County line. Other high vineyards in the Napa Valley are on Howell Mountain (Black Sears & also Candlestick Vineyard), Atlas Peak (Kongsgaard) and Mt. Veeder (Merryvale), but certainly none as high as this one.
Harris Blue Ridge Vineyard

For more information or to join one of their wine clubs (choose either Mixed, Red Wines or a Custom Case), visit: www.cosentinowinery.com
Exterior

Interior