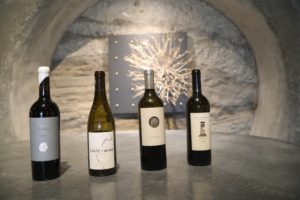 Component Wine Company is one of four wine brands part of the Vin Fraîche Wine Group – a collection of sommelier and winemaker created and owned wines ranging from vineyards in California, Oregon, Washington, Bordeaux and Tuscany. The wine brands are Component Wines (Napa Valley & Bordeaux), Gagnon-Kennedy (primarily Napa Valley), State of Mind (Oregon, Washington and California) and La Caccia of San Giovanni (Tuscany, Italy).
Some winemakers are born into wine making families, some discover the passion for wine much later in life and still others visit "wine country" and are hooked by the lifestyle and natural beauty. Michael Kennedy, the founder of Component Wine Company experienced none of this. Rather, his introduction to wine began at age 12. At the time he attended a French all boys school where one of his teachers was from Bordeaux, France.
He remembers one story she told in particular – about putting a drop of red wine on a baby's tongue during a baptism in Bordeaux. Even at such a young age he was attracted to her descriptions of how wine, food and culture intermingle in France – where wine isn't looked at as just alcohol, rather it is often an integral part of meals helping to bring family and friends together. From then on, Michael began researching wine – spending his free time learning about various wine regions and reading numerous wine books.
He graduated from Purdue University with a degree in French Language and Literature (while there he started taking wine classes). After graduating, rather than pursuing a career in language he took his first job in the tasting room at Chandler Hill Vineyards in Missouri (his hometown is St. Louis). Eventually he moved to the Napa Valley to help make wine in Calistoga. Michael is driven to explore and learn as much as he can about wine. While learning how to make wine he earned his Sommelier certification with the Court of Master Sommeliers.
With valuable credentials in place, he worked in the Cayman Island for the Ritz-Carlton Grand Cayman – managing the wine programs for their restaurants on site including the acclaimed Blue by Eric Ripert. The "Cayman Cookout" is an annual food and wine event held at the property – bringing together some of the world's top chefs. For several years Michael has helped plan this event and continues to oversee its production.
His initial years working in the Napa Valley allowed him to explore a variety of experiences, vineyards, properties and wines. He met numerous winemakers and nurtured valuable relationships which would ultimately greatly benefit him once he founded Component Wine Company. Michael does not own any vineyards rather he works with some of the top wineries and winemakers in Napa Valley based on personal relationships.
Ritz Carlton, Cayman Islands

As a négociant one does not always have access to consistent wine sources. One might also mistakenly assume a négociant is buying wine that for whatever reason is not good enough, so a winery decides to put it on the bulk market. And in Napa at least, perhaps négociants are looked at less seriously compared to other parts of the world – namely Burgundy and Bordeaux.

However, these wines will stand up to some of Napa's best producers. Michael has access to some of Napa's most premium properties (the pinnacle of Napa as he refers to them), winemakers and their wines – including several of Napa's quickly recognizable so-called 'cult' wineries. He purchases barrels of wine from select wine makers based on a variety of reasons – including a larger vintage then normal or wine that doesn't fit into the winery's program for whatever reason.
The wines he purchases are typically used as blending 'components' in various wines. When Michael initially approached wineries – the winemakers wanted to know why they should sell to him directly. His reply was really good – something to the extent of "the components of your wines are always blended each year and with my wines I will make a single 100% varietal each year", creating the opportunity for the winemakers to assess how the individual components of their primary blends age over time.
And that is the focus of Component Wines – as a négociant, creating some of Napa's top wines while showcasing 100% individual varieties. As Michael says, "you cannot understand something unless you know the pieces" – or the components as it were. And for some of their wines, Michael is able to consistently source from the same producers and vineyards each year including for their Cabernet Sauvignon. The first vintage of Component was from 2013.
Select Wines, Component Napa Valley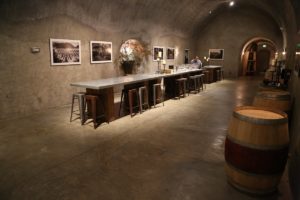 It is extremely rare to find a 100% Napa grown and produced Sémillon – we can only count a handful we have tasted that were grown and produced in the Napa Valley. Straw colored in the glass, the 2016 Component Sémillon shows bright aromatics including citrus blossom, lime zest and a lesser minerality component. Balanced gracefully on the palate it brings both excellent acidity and weight (creamy without being heavy). Flavors of citrus and stone fruit along with a hint of melon (cantaloupe) round out the pleasing finish (along with a subtle spice component). Slightly under 11% alcohol.
The 2020 Component Sémillon is 100% varietal from ancient vines growing in the Monte Rosso Vineyard in the Mayacamas mountains of neighboring Sonoma County. It is medium yellow in color; give this wine time to evolve as the aromatics are generous and layered and will continue to reveal themselves. The bouquet offers aromas of honeysuckle, star jasmine, a fruit sweetness including of pineapple, apricot and peach along with some tropical fruit and floral notes. As it opens further shows citrus blossom. The medium plus acidity is certainly noticeable but is seamlessly integrated with both texture and flavor. This wine is so well balanced, that it hits every part of the palate perfectly. Beautifully done. And age matters; this wine is from the second oldest known Sémillon vines on the planet, dating from 1886 (only Semillon vines in Australia's Hunter Valley are older, dating back to 1866).
The 2019 Component Petite Verdot, Seavey Vineyard is 100% varietal. While it is a common perception there are not many 100% varietal Petite Verdot wines being produced in Napa Valley, there is certainly some truth to this, but in reality, there are more produced than most people realize. This wine was aged in both large French Oak puncheons and traditional French oak barrels. It is dark ruby in color with a purplish color on the rim; it offers aromas that show some meatiness including bacon fat, dark plum and some woodsy spices. Smelling this wine made us think of barbequing on a warm summer evening. The palate offers plenty of depth of flavor and is anchored by medium plus to high gravelling textured tannins which persist for a long time. It also lingers with some notes of crushed peppercorn.
The 2017 Component Cabernet Franc (from a site on Pritchard Hill) offers pretty floral notes including dried rose petal, a slight wintergreen nuance along with hints of chocolate on the bouquet. Nicely balanced and very approachable in its youth shows flavors of red and darker cherry across the palate. The tannin texture is an alluring aspect of the finish – well integrated and rounded they linger along with some dusty and earth notes. Shows plenty of fruit but perhaps not quite as ripe as we would have expected from Pritchard Hill. Very good acidity.
The 2014 Component Cabernet Franc immediately shows an elegance on the bouquet. In categorizing wines as feminine or masculine, this wine is decidedly feminine in its approach. Elegant floral aromas including violet touched by a tinge of mocha and a sweetness of fruit. Aromatically it becomes even more beautiful as it opens. Seamless across the palate – the mouth feel is supple, velvety but with varietal character usually lost with wines produced in the Napa Valley where Cabernet Franc is often a minor blending component. The tannins are harmonious with the fruit – slightly dusty but very well integrated.
The 2017 Component Petite Verdot initially offers notes of mushroom, earthy nuances and black fruit including blackberry. Somewhat gamey and savory on the bouquet with notes of cedar and some toasted oak more in the background – additional fruit is revealed as the wine breathes including plum. This variety can take more oak and some of its influence is noticeable on the bouquet. An intriguing density, especially towards the finish. The long-lasting tannins are present forward and through to the finish. Has plenty of power but also shows some restraint.
The 2013 Component Cabernet Sauvignon shows a mix of spices and fruit – including crushed black pepper, cedar box and plum. On the palate there are flavors of plum and black currant. Offers very good acidity – dusty, earthy tannins have a certain grip but do not overpower the finish despite being long lasting. This is a wine that is enjoyable now but certainly is built to last.
Michael discovered an extremely special port-style wine made from Napa Valley grapes (95% Zinfandel and 5% Cabernet Sauvignon) that had been aging for at least 25 years in a winery in Mendocino County. A friend asked him to make the drive up from Napa to access the quality of the wine. Michael was extremely surprised to find the wine still in great shape. He purchased several barrels and bottled only about 70 cases. The resulting bottling is brickish red in color with aromas showing caramel, toffee, sweet brown sugar and ginger snaps. The palate is intense and rich and memorable leaving lovers of premium port-style wines wanting more. The palate shows notes of brown sugar, Luxardo cherry, finely resolved and seamless tannins and a layered depth of persistent flavor. A secondary finish shows with hints of baking spices. This wine has a convoluted story involving a Thai princess, but you will just have to ask Michael about all the related details.
The label is truly simple, yet eye catching at the same time – merely a small round image of the head of a wine barrel. And this label made a Bloomberg article from July 2017 titled, Terrible Labels, Great Wine: Six Amazing Bottles Hurt by Bad Art – where the author compared the Component label to a "color test pattern for a malfunctioning computer printer".
The majority of his production (currently under 1,000 cases) is sold direct to consumer. Word of mouth and mention in select publications has helped drive sales. And Michael is often traveling the globe pouring his wine at select events including in places like the Hamptons, Bordeaux and the Caribbean.
The wines are selectively distributed in Florida, New York, Illinois and California – and of course at the Ritz-Carlton Grand Cayman. The wines are made at Caldwell Winery (10 minutes from downtown Napa) and visits are by appointment with priority is given to active members of their mailing list. Visit requests preferably are made as far in advance as possible of the requested date, especially during the harvest months of September and October.
Visits are highly personalized and private and often showcase at least one or two wines from each of the brands bottled under the Vin Fraîche Wine Group (and can be customized upon request). Tastings are hosted at the historic Cheese Shed on the Caldwell Vineyards property. This building dates from the late 1880s; the upper floor was originally used for processing meat and dairy and the lower level where tastings are hosted was used for storing cheeses. The building has been fully renovated and feels like walking back in time. A visit to some of the Caldwell very picturesque surrounding hillside vineyards can be made depending on customer interest.
Vin Fraiche, Laclede's Landing, St. Louis
Visit and photography coming by late 2022 or 2023.
Chandler Hill Vineyards, Defiance Missouri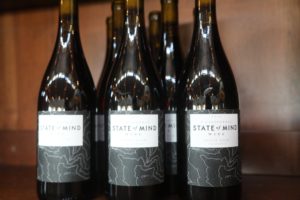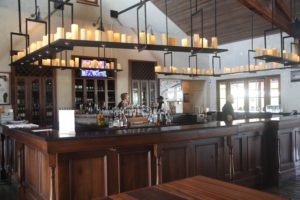 This winery and estate vineyard plantings are located about 45 minutes with no traffic from downtown St. Louis. While not that far of a drive from the city, it feels worlds apart here due to its somewhat hidden and rural location. Chandler Hill Vineyards began when a group of investors in the St. Louis area (including the property owners, the Shillingtons) decided to plant vineyards and build a winery with construction beginning in 2007. The hospitality center and winery opened in 2008.
The region is richly endowed with history including nearby land which used to be owned by pioneer Daniel Boone's family. The winery namesake, former slave, Joseph Chandler (died 1952, his age most likely 95) was originally from southern Missouri and in the early 1870s settled in the area for work, befriending nearby property owners, Dr. Francis Louis Fluesmeier, his wife Kate and their children. Remarkably, the original wooden Fluesmeier house is still standing – at the entrance of the driveway to the winery.
A number of Joseph's personal items were unearthed during the excavation for the winery including his rifle, various metal tools, old fully intact glass bottles and other artifacts. Joseph also owned draft horses and would contract these animals out for various projects – a couple of horseshoes were also found. These and the rest of the discovered items are displayed behind glass cases in the tasting room.
Joseph married in 1881 and he and his wife Ellen would ultimately have 12 children who would survive until adulthood. In 1905, Chandler purchased 46 acres (site of Chandler Hill Vineyards) for $1000, perhaps from funds donated by the Fluesmeier family. He lived on the property in a small log cabin which was located on site of what is now the winery hospitality center. A series of waterfalls greets visitors at the main entrance; the stones that line its edges were originally part of the foundation of Joseph's cabin.
The 40-acre property is planted to 6 acres of vines including three hybrid varieties: Vignoles (white) and two reds, Chambourcin and Norton. Chandler Hill Vineyards also sources fruit from select nearby growers to supplement their production. All wines bottled under Chandler Hill Vineyards are either from the estate or from nearby vineyards. Visitors can also taste, and purchase select State of Mind wines (non-Missouri). And through a partnership with St. Louis based craft brewery, Perennial Artisan Ales, a number of their products are served on tap on site.
After working in the tasting room following college, Michael is now one of the owners of Chandler Hill Vineyards.
Select wines
The perception with Vignoles is that it is a sweet wine, however Chandler Hill Vineyards produces a dry wine from this variety. According to Wine Director Charles Miller, it is also their most challenging variety to grow because the grapes grow in very tight bunches, is susceptible to Botrytis rot and as a result does best when there is good air flow. The 2020 Chandler Hill Vineyards Vignoles is golden in the glass and features sweet aromatics including honeycomb, mandarin, pineapple and Golden Delicious apple. As the wine evolves in the glass a note of juniper berry and pine resin shows. From the aromatics one might expect the palate to be sweet but that is not the case. Offers bright acidity across the palate but no tartness. Recommended to enjoy with Thai spicy foods or Indian curries.
The 2019 Chandler Hill Vineyards Vignole, Marigold is an extremely rare wine. Made from Vignoles this wine spent 2 days cold soaking followed by 2 weeks fermenting on the skins in both stainless steel barrels and neutral Chardonnay barrels previously used in Napa Valley. The wine was aged in oak barrels for 5 months. As a result of the grapes being fermented on the skins, the color is noticeably dark yellow in the glass; offers a noticeable creaminess on the palate with flavors of dried straw, dried orange peel, lemon and dried herbs. One can feel a light grip of tannins on the finish. Only 11.2% alcohol.
Chambourcin is a thinner skin grape hybridized in 1963 featuring a larger berry size; it is unusual in that it produces red tinged juice from the pulp rather than clear juice when ripe. It is sometimes compared to Pinot Noir. The 2017 Chandler Hills Vineyards Chambourcin is medium ruby in color, offering savory aromatics including of toasted cedar, black pepper and jalapeno. Offers flavors of dried herbs, red cherry, dried berries, red licorice, rhubarb and some darker spices. Showcase plenty of layers on the palate to make this an intriguing offering. Inherent in the variety are the light tannins. The wine was aged in a combination of used Hungarian and American oak barrels.
The 2017 Chandler Hill Vineyards Norton is 100% varietal. The wine is medium to dark ruby in color; offers pretty aromatics including dark cherry and darker spices including cracked peppercorn and old cedar. The aromatics reminded us of some Sangiovese and Syrah wines we have tried. As the bouquet evolves reveals some notes of darker chocolate. The savory nuances on the bouquet also continue onto the palate showing dried berries and hints of pepper. Mouthwatering with plus ripe tannins.
The 2015 Chandler Hill Vineyards dessert wine (port style) is dark ruby with some brickish red colors along the rim. This wine was fortified with a neutral grape brandy. Offers a wide variety of both intense sweet fruit and dessert spices on the bouquet including a brown chocolate nuance that reminded us of Sees chocolates, mocha, clove, cardamom and cinnamon. Also, ripe dark cherry. Balanced, sweet across the palate with plenty of flavor. Will certainly appeal to dessert wine enthusiasts.
—
Visits combine premium wines with an upscale yet casual and inviting ambiance. Unlike in the Napa Valley, wineries here often house restaurants and provide live music. Chandler Hill Vineyards offers a variety of dishes and hosts live music on the weekends on a 5,000 square foot deck overlooking part of their vineyard and picturesque Osage Valley. A sizable parking lot (an upper and a lower area) is located directly next to the entrance to the tasting room. Within a short walk, additional parking is next to the end of the vine rows below the winery. A shuttle van transports passengers from lower parking areas up to the winery as needed.
Visitors can also taste through select wines from their entire family of wine brands. This 45–60-minute tasting is held in the Chandler Hill Vineyards barrel room and includes a pairing of small bites.
Events are commonly hosted on site including weddings, birthday parties, and corporate gatherings. Both the primary hospitality space is used and outside of the harvest months, the winery barrel room can also be rented out. For more information, to purchase wines or to join their wine club (with access to both wines from Chandler Hill Vineyards and State of Mind), visit: www.chandlerhillvineyards.com
Culinary

Vineyard

Cellar

Component, VINIV Bordeaux
Stephen Bolger (who we met with at Château Lynch-Bages started VINIV Bordeaux in 2009 after a previous career in industrial minerals) with the intent to introduce premium vineyard sites in Bordeaux (primarily in Saint-Émilion & the Médoc) to private clients. The wines are crafted by the winemaking team at Château Lynch-Bages adjacent to their own cellar. Vineyard sources are both from classified growths as well as individual growers. As of our latest update to this review, VINIV works with 12 exceptional vineyard sites including sites within a very short drive of Bages (one of which we visited – showcasing the region's iconic soils – full of rounded white and grey gravel rocks).
Stephen was raised in Chicago – his connection to France was his French mother. Stephen moved to Bordeaux in 2008 and soon founded VINIV. Their first home for winemaking was in Château Teyssier in St-Émilion (owned by Jonathan Maltus, incidentally a vintner with Napa Valley connections – see World End wines).
This is a rare entry into the unique and treasured space of classified-growth Bordeaux. Clients are from all walks of life, are primarily from the United States and the United Kingdom but also from a number of other countries. Members are from private clubs and are individuals who want to create top wines from Bordeaux. Later VINIV partnered with the Cazes family, the owners of Château Lynch-Bages.
VINIV works very closely with their members, identifying desired varieties, vineyard sources, helping with the blending and through their team in London, oversees the packaging and design of the bottles.
The wines produced by VINIV have been well received including at The Union League of Philadelphia (one of VINIV's clients). This organization held a tasting in which four wines produced by VINIV were matched up against top Bordeaux chateaus (next to or using similar vineyard sources). Two of the VINIV wines were chosen over the actual wines from the chateaus and two from the chateaus were chosen as the top wines.
Michael discovered the VINIV services and approached Stephen about a partnership in which VINIV uses their own vineyard connections to create 100% varietal wines from Bordeaux bottled under the Component brand (with the majority of the wines shipped to and distributed in the United States markets).
Château Lynch-Bages
The VINIV produced wines (including Component) are produced at Château Lynch-Bages in the small village of Bages (a short drive to Pauillac). One of the more visited properties in the area, Château Lynch-Bages sees up to nearly 20,000 visitors a year – the winery is an integral part of the village of Bages. Over the years, the owners of Château Lynch-Bages (since 1939), the Cazes family have developed and renovated Bages including operating the very popular and Michelin noted Café Lavinal, founded the bike shop and several other small shops in town; today Bages is a quintessential Medoc hamlet and to unknowing visitors, might be mistaken as a movie set.
In 1989 the Cazes family opened up the nearby gorgeous Château Cordeillan-Bages (a Relais & Châteaux property, including a restaurant).
By 2021 Château Lynch-Bages finished up a multi-year project in which a sizable state-of-the-art cellar was completed. Architect, Chien Chung (Didi) Pei of PEI Architects (son I.M. Pei who died in 2019 and was responsible for the design of the iconic pyramid in front of the Lourve in Paris) oversaw the cellar design and construction of the project. The Pei's are family friends of the Cazes, having first met in the 1980s. The first vintage produced at the cellar was in 2020.
The winery is extremely well designed both from a functional and aesthetic level. Natural light plays a prominent role – creatively using stepped windows on one side of the main winery building. The cellar incorporates a massive interior space with plenty of room for the wine making team to work including sizable areas between each of the tanks. Their form of délestage is highly unique – massive tanks act as elevators and are raised and or lowered as needed both during fermentation but then also when needing to remove wine from barrels prior to their final blending. A company that works with Cirque du Soleil in some of their performances provided integral services in regard to setting up the operations of these 'tank elevators'.
An original cellar last used in the mid 1970s is preserved in a museum like setting- rather than tearing down the old cellar commonly done at most chateaus over the years, the Cazes fortunately decided to keep it and moved winemaking to another part of the property. Very well preserved this cellar is a rare glimpse into old winemaking techniques and equipment. The museum houses an old press, a moveable foot treading table on, a metal cylinder for breaking apart the pomace prior to additional pressing and other old items. Equipment is setup on rails for ease of use.
While Component does not produce any Bordeaux whites, Château Lynch-Bages has produced one white wine each year since 1990. Their white wines are fermented in barrel – some of the barrel heads are plastic; these are indicator barrels to allow their winemaking team to see inside and better gauge when they need to battonage. All these barrels are on Oxo rollers so easily turned for battonage rather than dipping metal into the bung hole – while still physical work for the team, its less details in the process. A customized temperature control system is located above each of the barrels. This was designed in-house easily allowing a curved stainless-steel tube (internally containing cold water) to be easily inserted into each barrel. Small tanks are used to ferment the white wines, including each of the varietal components for their final blend, the Blanc de Lynch-Bages (Sauvignon Blanc, Sémillon and Muscadelle).
The primary tasting space overlooks the main plaza of Bages; this intimate the room is surrounded by windows so one can easily see and be seen. Wine enthusiasts visiting Bordeaux who are familiar with the Component wines, can request a visit to their partner space (Bages is about an hour drive north of the city of Bordeaux).
Select Component Bordeaux Wines

We had taken meticulous notes on these wines but somewhere between our visit at Lynch-Bages and returning to our hotel, sadly we lost our notebook filled with our tasting notes from the Component wines plus many other notes from previous visits to other wineries over about a 2 week period. Fortunately, we were provided the following three bottles as samples – however our one wine glass broke in the car on the way to the hotel due to probably some reckless driving (we didn't discover this until arriving at the hotel). The entire country was under some sort of curfew each day starting at 7pm, so by the time we arrived at our hotel shops were already closed. And to complicate things, we were flying to Germany early the next morning.
Our hotel had no wine glasses – so we were forced to smell and re-taste the three wines in a water glass which severely mutes aromatics. We made do with what we had. These three wines are Component's inaugural Bordeaux releases.
The 2016 Component "La Pyramide" (100% varietal Merlot) is dark ruby in color – plum, dark cherry with toasted oak – which persists as the wine continues to upen. Later, reveals notes of mocha and graham cracker and brown chocolate. This wine's texture is a hallmark characteristic – features a noticeable density of tannins – dark in nature, broadly distributed with some prominent grip. Layered, complex – a wine we might have suspected had some Cabernet Sauvignon in the blend if we did not already know that it was 100% varietal. The tannins are gravelly in nature, dry and very persistent. These linger along with a noticeable brightness of acidity. 14% alcohol. Source is a 100% Merlot vineyard almost on top of the plateau in St. Émilion (red clay + limestone soils). Stephen told us that the limestone quarry next to the vineyard still has old equipment from its mining days. Nearby neighbor is Château Troplong-Mondot.
The 2016 Component "La Carrière" (100% varietal Cabernet Franc) is dark ruby with purplish tinges on the rim – shows toasted cedar spice on the aromatics which persists as the wine continues to open. Also dried rose petal, violets and Santa Rosa plum. Showcases plenty of fruit. Hints of vanilla deeper into the aromatics along with mocha. Offers layers of fruit across the palate – lingers with broadly distributed tannins with medium grip. Cedar also shows on the finish. Long lasting wood and grape tannins – anchored by noticeable mouthwatering acidity. Plenty of brightness and freshness in this beauty to last many more years. Refreshes the palate. Well layered. 13.5% alcohol. Vineyard site is located very close to La Pyramide and is planted entirely to Cabernet Franc.
The 2016 Component "Demi-Lune" (100% Cabernet Sauvignon) is dark ruby in the glass; offers intriguing aromatics of dark plum, chocolate, old cedar wood, black olive and mocha. Also, a slight herbal note – a hint of eucalyptus, menthol and dried tobacco leaf. A rich mouthwatering showing brimming with fruit – plum, blackberry and a cherry and currant tartness. Very youthful; we tasted 5 years post vintage date – brimming with, or shall we better say, bursting with energy. Lingers with simultaneous mouthwatering acidity, and a multi-dimensional grip of both grape and wood tannins. Dark spices, pepper and toasted cedar. Chewy tannins. Savory on the finish. 13% alcohol. Vineyard site: Saint-Estèphe, planted entirely to Cabernet Sauvignon.
Gagnon-Kennedy Vineyards

Michael is also a partner in Gagnon-Kennedy vineyards with winemaker Marc Gagnon (formerly of Screaming Eagle and Bryant Family). Michael first met Marc during a visit to the Napa Valley from the Cayman Islands; he spent some time touring and tasting at Bryant Family including enjoying a very memorable 100% Petite Verdot. Soon after Marc visited Michael at the Ritz Carlton in the Cayman Islands for the properties' Cayman Cookout – as Bryant Family was one of the featured wines. Both men stayed in touch and when Marc left Bryant Family – timing was right and they decided to collaborate together; this was the inception of Gagnon-Kennedy.
The focus of these wines is primarily but not always on Napa Valley fruit – seeking out well-pedigreed historical sites including some of Andy Beckstoffer's heritage vineyards. Sometimes wines bottled under this label are one-time productions.
The 2020 Gangon-Kennedy Monte Rosso Vineyard Zinfandel was sourced from old vines originally planted in 1886. The site used to be owned by Louis Martini Winery, is now owned by Gallo Family and is located in the Mayacamas Mountains above Sonoma Valley. The intent with this wine was originally to show winemaker styles by creating two different Zinfandel wines from the same vineyard. A single ton of fruit was harvested and then split in half with one fermentation conducted using inoculated yeast and 'traditional' methods including destemming prior to fermentation while the second fermentation was conducted using indigenous yeast, whole cluster, carbonic and absolutely no additions.
During blending trials, they discovered the traditionally made wine was a little too 'clean' while the other lot had a little volatile acidity and smelled and tasted wild. So, they decided rather than creating two separate wines to blend both lots together. The resulting wine is medium ruby in color with a bouquet offering primarily red fruits including raspberry, currant, cherry cola, rose stems and a darker spice and hint of mocha deeper into the aromatics. This wine shows red fruits across the palate with a lingering darker spice note including a hint of crushed peppercorn. The slightly astringent tannins are medium in their textural feel and linger with flavors of red cherry and a dust nuance. This Zinfandel has some intriguing character. It is also features a contemporary Zinfandelesque like alcohol at 15.5% but this wine is so balanced once doesn't notice this.
The 2017 Gagnon-Kennedy Cuvee (red blend) is from vineyard sites on Pritchard Hill. Medium ruby in color, offers an elegant ripeness on the bouquet with rose petal and other floral aromas including violets along with blackberry. A sweetness of aromas. The bouquet showcases the fruit and not any overt barrel influence. Plenty of fruit on the plate including plum and ripe cherry. Medium bodied with cobble/gravelly like texture and tannins anchoring the finish. Plenty to like about this wine and should appeal to a wide variety of palates.
The 2018 Gagnon-Kennedy Old Federal Vineyard Oakville Cabernet Sauvignon offers a wide diversity of lovely fruit aromatics including blackberry and blueberry along with some notes of dust. One can almost smell the site in the bouquet. Also, some floral undertones including violets. The aromatics are elegant and appealing. This wine at the time of our tasting was not quite three years post vintage date and shows a youthfulness and exciting vibrancy across the palate. Lingers with a powerful, long-lasting and memorable finish – with plenty of depth. Well-built tannins are gravelly in their textural feel and persist alongside notes of dried tobacco leaf. Only 100 cases were produced of which 25 cases were initially released. No problem, setting this wine down for a decade … or two.
And the Old Federal Vineyard is one of the most historical and viticulturally significant vineyards in all of the Napa Valley. Today it is one of two research vineyards in this part of Oakville owned by the UC Davis Department of Viticulture and Enology, the other being the South Station Vineyard. The Old Federal Vineyard was once overseen by the California Viticulture Commissioners in the 1880s and later the USDA through the end of Prohibition. UC Davis took over the operations of the vineyard in 1955. Any wines bottled from this site are extremely rare and limited.
State of Mind Wines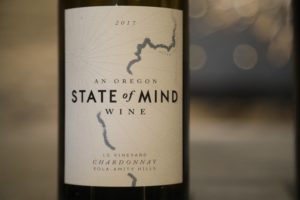 Rather than created by a single winemaker, these wines are produced through a collaborative effort – with decisions made as a team through input from individuals who often enjoy and or produce conflicting styles of wines. As of our latest update to this review, they produced a Chardonnay and Pinot Noir from the LS Vineyard in the Willamette Valley, a Riesling from the Zillah Ranch in Washington and a Cabernet Sauvignon from the Caldwell Vineyard in Napa Valley. The colorful labels for this brand are individual topographic images representing the source vineyard for each bottling.
The 2020 Zillah Ranch Riesling Columbia Valley (Yakima Valley AVA) is pale to medium gold in color. Offers very pretty aromatics including of lime, peach, pear, apricot and floral overtones including honeysuckle. Also, some minerality nuances including pencil shavings. Slightly creamy and rounded across the palate, the wine offers bright flavors of green apple and kiwi. The finish is fresh and lively with mouthwatering acidity that lingers for some time.
The 2017 State of Mind Chardonnay LS Vineyard (sommelier Larry Stone) Eola-Amity Hills Oregon was made from different lots and different styles of Chardonnay – combining riper 'California' style with more Burgundian style. The resulting wine has plenty of depth, character and intrigue. The wine is medium golden in color with aromas of caramel, butterscotch, hints of popcorn and as the wine evolves in the glass shows more citrus aromatics. Lovely texture, creamy and rounded from start to finish. Notes of mandarin and red apple on the palate are complemented by dessert spices and some mineralities. Features a very enjoyable finish with bright acidity combined with richness of fruit. Nicely balanced.
The 2019 State of Mind Cheese Shed, Napa Valley Red Wine is dark ruby in color; the bouquet shows both primary aromas of blackberry, black cherry and black plum complemented nicely by layered secondary aromatics including vanilla, coconut, toasted cedar, milk chocolate, mocha and light espresso. Dry on the palate with medium acidity, this wine offers flavors of red and darker fruits including red cherry and dark plum. Medium bodied with a medium flavor intensity the tannins are supple and well-integrated into the smooth finish. Lingers with a note of crushed peppercorn and some darker woodsy spices. This wine is crafted in homage to the old cheese shed on Caldwell Vineyard's property and a single image of this building is presented on the front label.
The 2019 State of Mind Chardonnay LS Vineyard Eola-Amity Hills Oregon strikes a nice balance between a riper richer wine of this variety and a leaner style. It underwent full malolactic fermentation. The bouquet is bright and fresh and is driven by floral aromatics including citrus blossom and hints of honeysuckle along with a green apple and melon note. Its slightly creamy texture is complemented nicely by its medium plus bright acidity. This wine 'sings' across the palate and the finish begs another sip. Very food friendly.
La Caccia di San Giovanni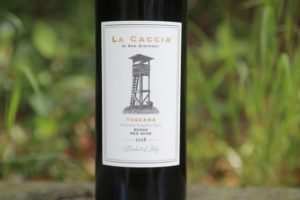 Ever the ones with an international focus, Michael and Marc entered into a winemaking partnership in 2020 with La Caccia di San Giovanni, in Tuscany Italy. This property was originally a hunting preserve and today encompasses 4,200 acres which are sub divided into 31 distinctive parcels. The owners of the property Dean & Tawney Macfarlan oversee 133 acres, 22 of which are planted to vines, located within a short drive of Siena. The 7,500 square foot Villa San Giovanni is also on site with a four-bedroom residence and two-bedroom annex that can be rented out by guests. A tasting room opened in 2020.
Their wines are called La Caccia di San Giovanni with the estate flagship Super Tuscan typically a blend of Cabernet Sauvignon, Sangiovese and Petit Verdot. The label on each bottle is an image of a hunting blind, in homage to the properties' prior use. The previous wooden hunting blind on the property was destroyed by a storm and completely rebuilt in 2021. And La Caccia translates to 'the hunt' in Italian. Before the Gagnon-Kennedy partnership, Hal and Fiona Barnett of Barnett Winery (Spring Mountain based, Napa Valley) had a short-lived winemaking partnership with this property.
The 2017 La Caccia di San Giovanni Rosso Red Wine is 50% Cabernet Sauvignon, 40% Sangiovese, and 10% Petit Verdot; its color is medium to dark ruby – one of its aromatics brings us back to Lake Tahoe in the Sierra Nevada mountains with nose up to a pine tree smelling slightly older pitch oozing out of the trunk – along with some herbal notes including tea leaf, red cherry, some cedar and a subtle hint of mocha. This wine is not heavy across the palate; the texture features earthy and dusty tannins which are rounded with no sharp edges. Great acidity, yet also shows plenty of fruit.
The 2018 La Caccia di San Giovanni Rosso Red Wine, like the previous vintage is 50% Cabernet Sauvignon, 40% Sangiovese and 10% Petit Verdot. This wine is dark ruby in the glass with a diversity of aromatics showing red licorice, plum, old cedar box, mocha, espresso, white chocolate and darker dessert spices. Medium bodied, the palate is dominated by red fruits including cherry, currant and raspberry. Lingers with plenty of fruit along with a pleasing tannin integration without any harsh edges. The finish lingers with mouthwatering acidity and also some darker spice and dried herb notes including white pepper. This is a very balanced bottling and quite approachable in its youth.
And Component Wines is also developing Borgo Bonelli, a neighbor of their Villa San Giovanni. This property will be the site of their winery, guest villas for rent, a private club and a space for hosting visitors including tours of renovated winery. The property dates to the 1700s.
We will visit these two properties by 2026 and update our notes accordingly at that time.
For more information on all the brands in the Vin Fraîche Wine Group including links to their respective websites, visit: www.vinfraiche.com