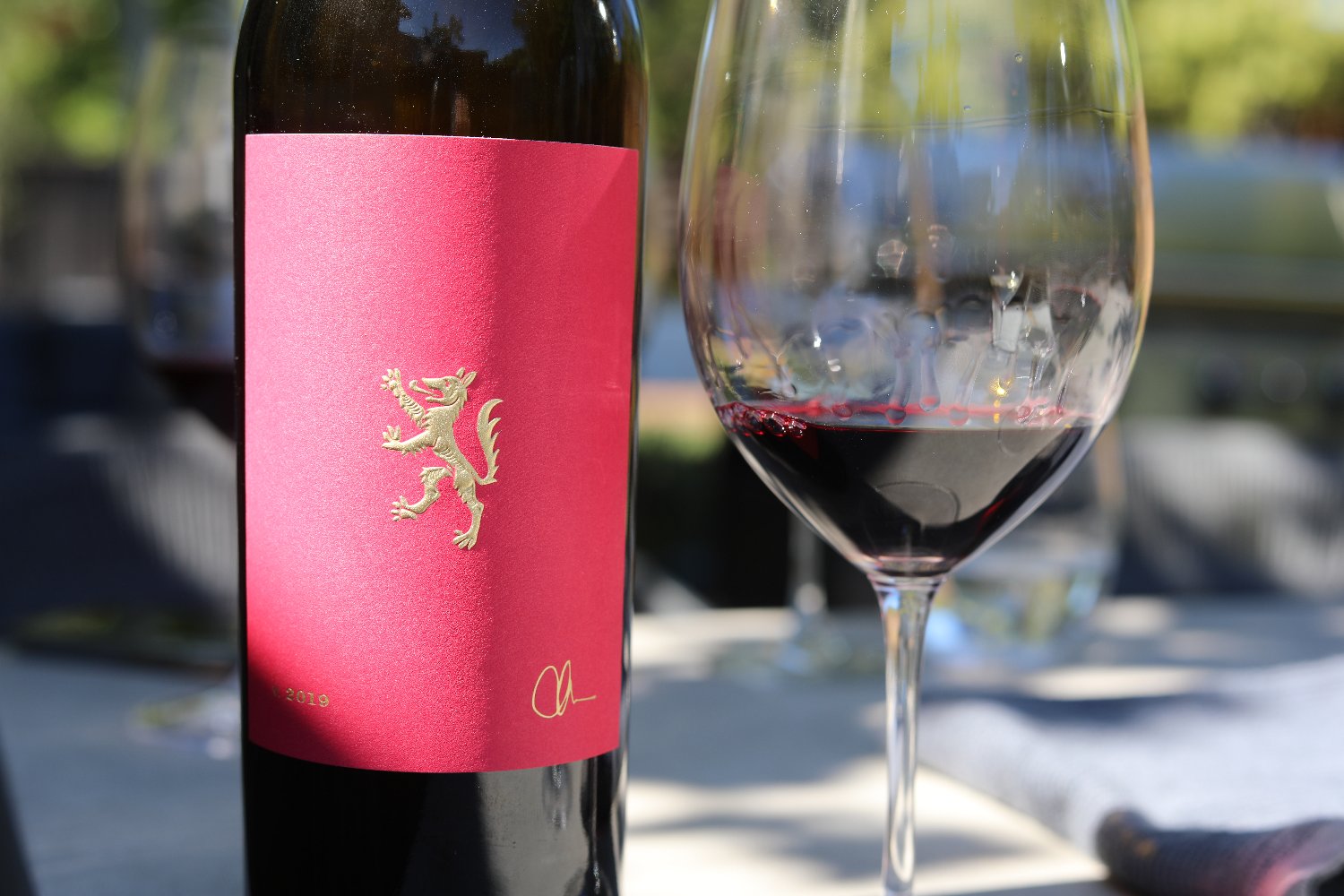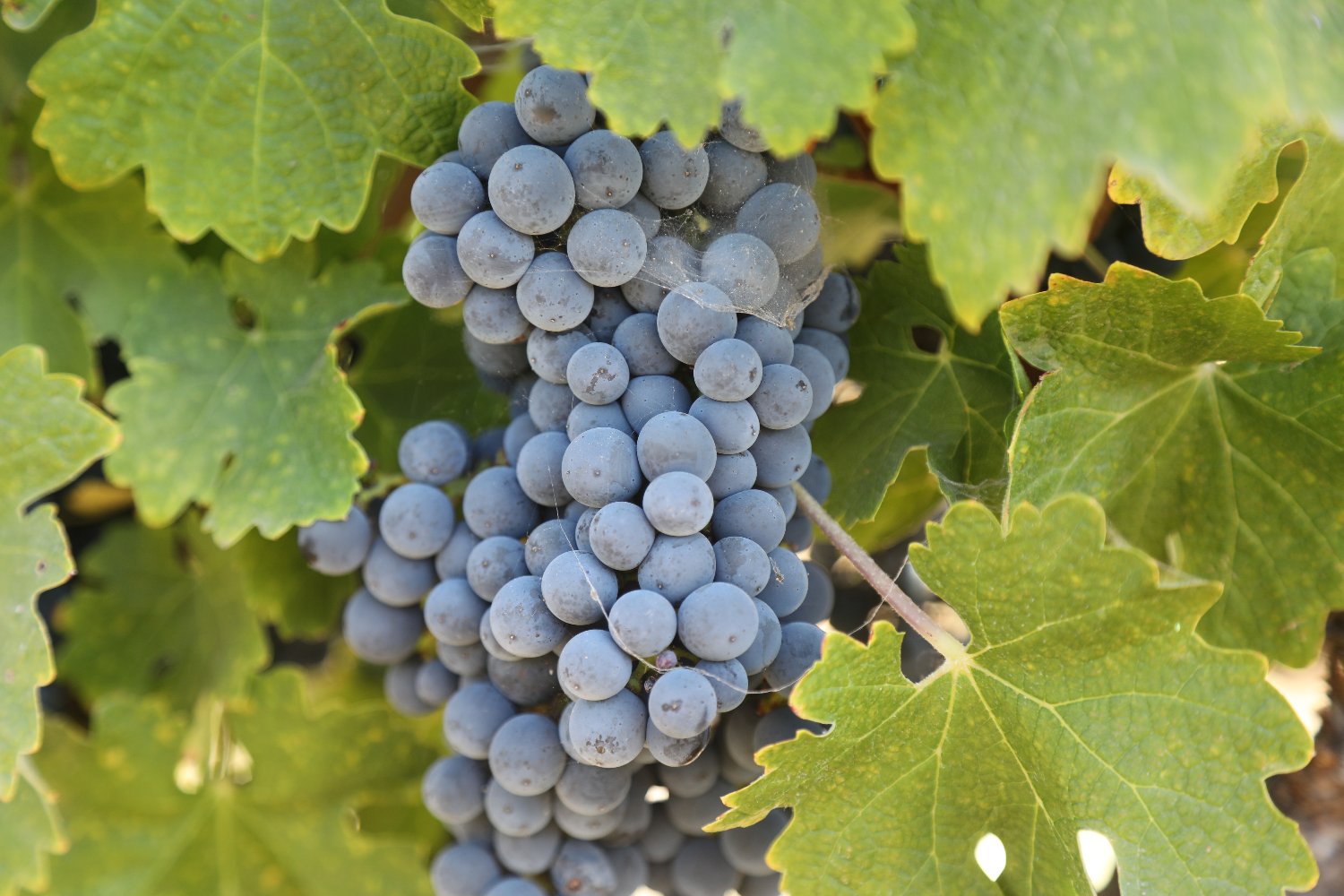 Chris Hamilton Cellars. Chris's first visit to Napa Valley was in 2009 and the first Napa winery he visited was Far Niente. He was impressed by the picturesque grounds and the old caves. While walking inside the cave, he noticed an ethereal looking mist had risen to the cave's ceiling (presumably from some cellar work that was in progress). He remembers raising his hand up and waving it through the mist and having an epiphany, an emotional and powerful reaction to a sense of place and being.
Chris speaks of Napa Valley with a reverent tone; this special slice of the state is both magical and inspirational to him producing as he says, "the greatest red wines in the world". The pull of the food, the people and its tie to agriculture are all attributes he feels strongly about. Wanting to experience this again and share it with others, he started returning often, inviting friends and meeting more winemakers and vineyard owners.
During one trip in 2010 he met long time grower Andy Hoxey of Napa Wine Co. They became friends; whenever Chris broached the subject of starting a wine brand, Andy would try to talk him out of it – cautioning that new brands have a competitive disadvantage in comparison to some of the valley's long-time producers. One day Chris sent Andy a vague text message asking him if he could help him with some wine work. Andy called him back wondering if Chris actually meant to send it and then followed up by informing him that a good friend was exiting the wine business (coincidentally from Texas) and there were now some open grape contracts. This phone call was the impetus for starting Chris Hamilton Cellars.
Chris is a serial entrepreneur having at various times in his career owned a car dealership; restaurants and since 2003, Victory Building Team and KJM Commercial, a construction company based in Corpus Christi, Texas. He is also a passionate enthusiast for high performance racing vehicles and an amateur racer.
When looking for a winemaker, Hunnicutt Winery owner, Justin Stephens told Chris he needed to meet Jeff Ames and then made the initial introduction. Jeff took over winemaking in 2022. Jeff is originally from Alabama and was on the fast track to become a lawyer (others in his family were already practicing law). Eventually after deciding law was not for him. He began working in a small wine shop in Memphis; this was his first real exposure to wine.
Jeff sent a number of resumes to wineries on the west coast and secured his first job working with prominent winemaker Lynn Penner-Ash at Rex Hill in Oregon's Willamette Valley. He later moved to Napa Valley and gained invaluable experience working at Freemark Abbey, Flora Springs, Duckhorn and at Outpost joining his friend, winemaker Thomas Brown who was leaving Turley Wine Cellars at the time. But arguably Jeff has received the most acclaim for his work with the TOR Wines.
Select Wines
All of the early Chris Hamilton bottlings were sourced entirely from Hoxey owned vineyards, primarily in Yountville and Oakville. And the grapes for all their wines are both organically and dry-farmed.
The 2021 Chris Hamilton Sauvignon Blanc is medium yellow in color; upon smelling its bouquet, the first word we noted was floral. The bouquet smells like spring. It offers appealing aromatics of honeysuckle, star jasmine and citrus blossom along with scents of pineapple, bruised apple, and a hint of lemon grass. As the bouquet continues to evolve in the glass it opens to more stone fruits including apricot and nectarine. The palate is superbly balanced between weight, fruit, acid and alcohol. It offers a noticeable creamy texture running from start to finish which is accompanied by mineralities including slate rock, flint and flavors of green apple and pear. This is a bright and lively showing but without any overt greenness or tartness that is often found in wines from this variety produced from much cooler weather sites. It drinks very well by itself or pair with a warm summertime evening party around the pool.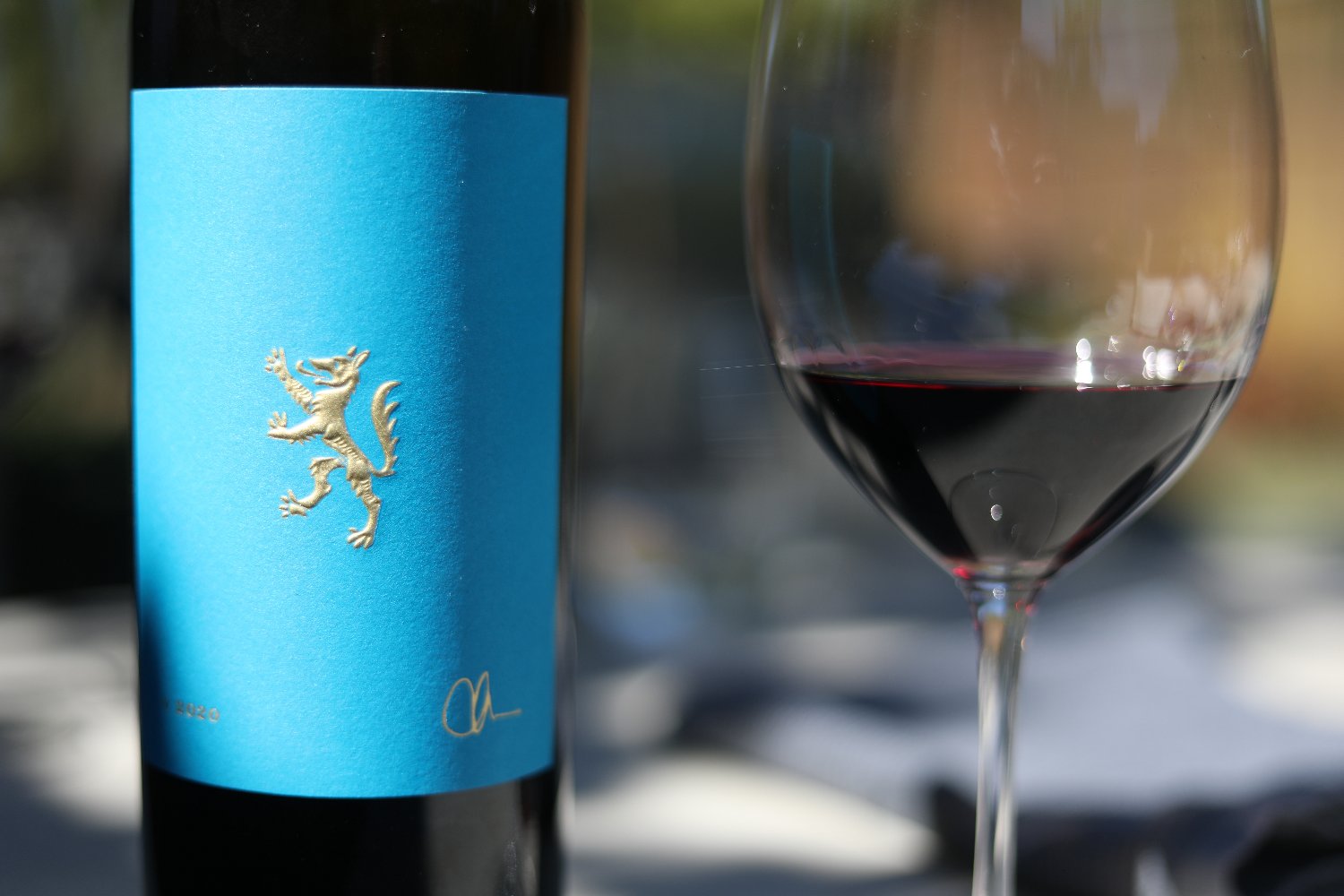 The 2020 Chris Hamilton Napa Valley Proprietary Red Wine is a blend of 80% Merlot and 20% Malbec. The grapes for this wine were harvested in their entirety by September 12th (prior to the Glass Fire) from both Yountville and Oakville vineyards. It is dark ruby in color; there is an initial burst of oak on the bouquet which reminded us of cutting fallen oak branches in the summer at our friend's ranch in the foothills of the Sierra Nevada mountains and the subsequent smells of the resulting oak dust. But let this wine open and the oak becomes more resolved, showing additional fruit including of dark plum and other secondary dark baking spice type aromas: cardamom, clove, mocha, and some notes of Graham cracker. This wine offers expansive flavors of mostly darker fruits but without the heavy handedness of tannins. It features silty fine-grained tannins, and a savory finish including of toasted oak, old cedar, black pepper and a persistent note of dried tobacco leaf. This was the first wine every produced under Chris Hamilton Cellars in 2018. And of the labels in production, this one has the most potential to grow in production size.
The 2019 Chris Hamilton Wülf Cabernet Sauvignon is blended with 4% Malbec and 2% Petit Verdot. This wine is dark ruby and fairly opaque in the glass; the bouquet offers aromas of tobacco spice, dark plum, blackberry, milk chocolate, black fig, violets, bramble and deeper in the aromas, notes of old cedar box. Juicy, mouthwatering and richly layered, the mouth is full of primarily darker fruits; this bottling is clearly a crowd pleaser. Straight out of the bottle, the tannins showed as still tightly woven but by day two they had become more integrated. Medium bodied they persist for some time with a lingering dry and dusty note. Chris estimates its prime drinking window is up to 10 years. This wine is named Wülf because the wolf is Chris's 'spirit animal', a creature with characteristics that Chris identifies with. And its spelling is German, honoring Heidi's Germanic roots. The red striped sash on the back label is in homage to Chris's amateur racing career and his strong interest in high performance automobiles.
—
When presenting the brand, Chris wanted something which represented a simple yet bold look, a visual that paid homage to heritage but with a modern touch. And a brand which would stand out on shelf. In all of these aspects, Chris Hamilton Cellars has nailed it. Chris made some rudimentary sketches, outlining his vision for the label. He hired label designer Tim Gatto of Gatto Rivera Branding; during the design Tim creatively pulled an image of the exact signature Chris used to sign their contract and placed it in the lower right-hand part of each label.
One of Chris's axioms in business is to be like salmon, referring to choosing a proven path. With the pedigree of his vineyard sources, packaging, quality of wines and price point, he has already found success in working with distribution, initially focusing on California and Texas with plans to expand into other states.
Determining wine pricing can be difficult for variety of reasons; Chris appreciates well-made wines which are priced for value. And his bottlings are some of Napa Valley's better quality to priced wines.
In Napa Valley one may be able to find select bottlings at V Wine Cellars in Yountville and Backroom Wines in Napa. In Texas the wines are available at a limited number of Central Market locations (a gourmet grocery store). For more information, to purchase wine, to join the mailing list, visit: www.chrishamiltoncellars.com