Charbay Winery & Distillery is located towards the top of the Spring Mountain District in the hills west of the town of St. Helena. Come here when you need a break from Napa Valley still dry wines in order to taste some very high quality ports and desert wines. This is the only winery/distillery in the Napa Valley. The Karakasevic family originates from Serbia; their family lineage includes 13 generations of wine-making experience back to the mid 1700s with the 14th generation in "training". Their first vintage in the 'new world' dates from 1983.
Charbay was founded by master distiller Miles and his wife Susan. Miles retired in 2018 and today their son Marko (also a master distiller) and his wife, Jenni manage the operations. In addition to their winery/distillery in Napa they also manage a distillery in Ukiah (in Mendocino County to the northwest of Napa County).
The winery sits just inside the Napa County line – from the entrance to the winery one can look over and see into Sonoma County (their property is 17 acres). And Charbay is one of the higher located wineries in all of the Napa Valley – the winery is at an elevation of around 2,300 feet.
Hospitality
NOTE: the tasting room at their winery on Spring Mountain closed in early 2019 and remains closed. Current release wines are at least 10 years old. It appears that no more wines are being produced. We will update or archive this review once we have more details. Charbay continues to produce their spirits in their Ukiah facility.
Visits to the property begin with a quick explanation of the large metal distillery sitting out front (which is one of the most premium distilleries available on the market – imported from France) and then guests will proceed inside the winery to either the tasting bar or a table.
The tasting is very personal, always one on one, with a family member – sometimes with the distillers/winemakers Miles or Marko. Small groups are preferred. They are the only known family owned/ operated winery in the US to distill their own brandy to fortify their ports. These are high quality aged brandies which as they say, "blow the socks off" of the "neutral" liquid used to fortify most ports. They only use premium alcohol for distilling. They also use only the freshest fruit for their Vodkas. No tasting of spirits is on site due to California regulations.
Charbay offers a variety of tastings, all by appointment only. As they advertise they have the "highest bar tasting" in the Napa Valley and are "the still on the hill". They offer a regular tasting, a reserve tasting (wines/ports or Aperitifs up to 20 years old) and their "distilling and tasting on the hill" program. This final tasting is a great program unique to any Napa wineries because it covers how different spirits are made including brandies, rums, grappa, whiskey & more.
And tastings of their spirits are offered at their Ukiah location by appointment. Interested parties should check as to the status of this.
Select Products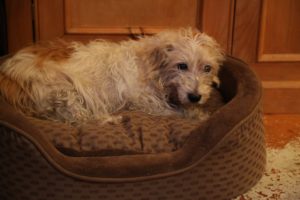 One of their ports contains 5 hand distilled brandies, 3 of which are at least 10 years old and one is more than 20 years old. In addition, they produce a variety of vodkas and whiskeys including Pomegranate and the unusual Green Tea Aperitif (you have to buy most of these off site, again due to regulations). These vodkas unlike many on the market are all flavored with fresh fruit and today they make the following vodkas using entirely organically grown fruit including Blood Orange, Meyer Lemon and Pomegranate.
Three other drinks of note are their Black Walnut Liqueur, their Tahitian Vanilla Bean rum and a rosé of almost 16% alcohol. In light of Domain Charbay's long tradition of producing spirits, perhaps a rosé with that high alcohol % is acceptable. In looking at their inventory of spirits, wines and fortified wines you will quickly notice that Charbay is known for innovation and experimentation with a number of their alcohols.
They have received many of the most prestigious awards in the world for spirits. Also of interest is the Charbay distilled bottle micro-brewed Pilsner into an extremely high quality whiskey. This is a first for using a finished, ready to drink beer for this purpose. This is a very limited production item and is available only at select high end spirits stores across the USA.
Charbay always has its hands in something interesting! Now Miles and Marko are the first American distillers to distill a 100% Blue Agave Tequila in Mexico. Miles and Marko were given total freedom to see what type of tequila they could distill at Los Altos Family Distillery in Arandas Mexico. They were involved in this tequila from start to finish including the picking decisions from the estate. This tequila showed a variety of flavors each of which was noticed at different proof levels. All of these flavors now show in the 80 proof tequila – about 1700 cases are be available in California and Nevada.
The Green Tea Aperitif is a refreshing drink that is best served chilled and by itself. However to give it a bit more kick add a bit of lemon or orange zest and or a bit of soda water. This aperitif was made from four varieties of green tea leaf imported from China.
They source all the fruit for their wines as there are no vineyards at the winery/distillery. The 2010 Chardonnay was sourced from St Helena. This wine saw a bit of oak during its aging but the oak presence is not represented on the bouquet – rather it is about the varietal characteristics. Notes of tangerine zest, citrus blossom along with a floral note show. This wine has very good acidity.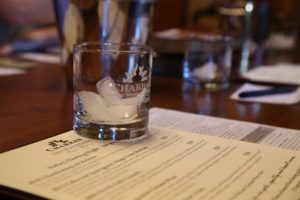 The Pomegranate Dessert Wine features rich aromatics and flavors including a hedonistic sweetness tempered slightly by a tartness on the finish. For those who love sweet and somewhat viscous dessert wines this wine is would be a treat by itself. But it is rather sweet and would be best tempered by mixing it in a cocktail.
While you cannot taste the spirits on site you certainly can purchase them including a couple of notable highlights – the Charbay Brandy No. 83 (their first release from 1983), the Charbay Whiskey (Release III), the first every distillation of a beer into whiskey and their special Charbay Brandy No. 89 – featuring Pinot Noir and Sauvignon Blanc that was double distilled and then aged in French oak for 24 years (a highly acclaimed brandy).
—
With several years of horrific fires both in Napa, Sonoma and beyond, Domain Charbay decided to help out with the relief efforts in the best way they know how – making spirits! They released the Charbay R5 Fire Relief Whiskey in 2019 – as part of this release, Charbay donated $10,000 to Stand for Kindness to help in the rebuilt efforts for families who lost their homes in the Paradise fire in late 2018 in northern California.
Charbay has good domestic distribution; locally you can find their wine and spirits at many locations including sometimes at Sunshine Market and 750 Wines, both in St. Helena, Meadowood and Press Restaurant.
For more information, to join their wine club or schedule a visit, see: www.charbaywinery.com.