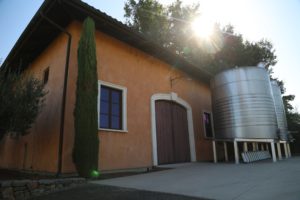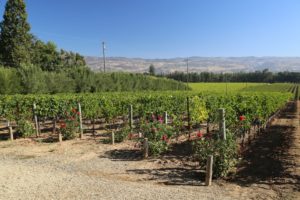 Celani Family Vineyards (pronounced 'Chelani') was founded in 2005 by owners Tom and Vicki Celani. They divide their time between Napa and their home in Michigan. Tom has led a diverse and remarkable entrepreneurial life centered on his varied business interests including in part, developing North American Native American gaming and casino properties (he used to own the iconic Cal-Neva at Lake Tahoe – once owned by Frank Sinatra).
Over the decades he has built, operated or sold a number of prominent business typically centered in the Detroit, Michigan region (where he was born and raised), but also in several other states.
His Harley-Davidson dealership in Farmington Hills is an impressive space. There are bikes lined up outside, there are bikes lined up inside. Walking onto the massive showroom is an ethereal experience, even for someone who doesn't ride like ourselves. It is addicting to be surrounded by all this performance and power and cool looking dudes with bandannas and long beards roaming the space. The store offers a wide variety of both new and used bikes, an impressive service shop, and even hosts select events throughout the year including various rides and arranging learning to ride classes through the Harley-Davidson™ Riding Academy.
Tom also owns MotorCity Power Sports in Bloomfield Hills near the city of Pontiac, about a 30 minute drive from his Harley Davidson dealership. This is much smaller is size yet offers a wide variety of fun toys including Polaris vehicles, jeeps, jet skis, ATV's and various bikes. And like at the Harley-Davidson center, MotorCity Power Sports also maintains a robust parts department and service shop.
Michigan Lottery Amphitheater at Freedom Hill is located in Sterling Heights, about a 35 minute drive from downtown Detroit. Built in 2000, Tom has co-owned this event space since 2012; it contains 7,200 seats including permanent seats and lawn seating in the back. Signs for Celani Family Vineyard are prominently displayed, especially next to the VIP entrance. The amphitheater has hosted a number of big name events including Jason Mraz, Lady Antebellum, Steve Martin and Diana Ross, among others.
The surrounding 100 acre park is worth exploring for its wide open green spaces, hiking and biking trails and a military monument with several old military vehicles. Plenty of parking.
Tom used to be a partner in the prominent MotorCity Casino, Detroit's only locally owned and operated casino. It is an impressive complex of buildings including the hotel, casino, food court, entertainment venues and the D. Tour 13,000-square-foot spa. It is located within about a 15-20 minute walk down Grand River Avenue to downtown Detroit. We have stayed here before and made this walk into downtown. And it was Tom who was responsible for its name – suggesting MotorCity based on the name of his already established Harley Davidson dealership.
Tom's various investments are overseen by his parent company, Luna Entertainment which focuses on gaming services and real estate. Luna Entertainment is headquartered in the Main Street Novi Shopping Center in the 80,000 square foot Luna Building in the town of Novi, about a 30 minute drive with no traffic from downtown Detroit.
Owned under Luna Entertainment are MJR Theatres, a 10 location chain of movie theaters located in the greater Detroit region. We visited three of their locations. They are defined by their Hollywood-esque exterior look, large parking lots and surprisingly, Canadian Geese hanging out in parts of the parking lots at all three of the locations we visited (for reference our visits were in mid August).
In addition to the properties we have visited and spotlighted above, Tom is also a partner or investor in the following companies: Running Creek Casino in Lake County, CA, Native Green, a cleaning company and the Auburn Hills Corporate Center.
And over the years he and Vicki have been prominent benefactors for a variety of Detroit based organizations including medicine, education and the arts. Through his generous donation to Central Michigan University (where Tom attended as a freshman), Celani Hall was built in honor of his parents, Ben & Marion Celani, housing resident dorm rooms. This sizable building was completed in 2006 and features 5 stories, housing up to 454 students at full capacity.
—
Tom grew up around beer, rather than wine (his father Benedetto ran Action Beer Distribution company beginning in the late 1960s in Detroit) – and after his father died, Tom later took over the company at age 26. Tom's business acumen was established early on; he grew this company into one of the largest Miller Beer distribution companies in the country before selling it in 1998.
He was raised in an Italian family and used to make wine with his grandfather Vincenzo (who immigrated to the USA from Italy, eventually settling in Detroit). Later Tom began collecting wine and over the years has amassed a fairly large cellar. His passion and enjoyment of fine wine ultimately took the "next step" when he purchased the land for what would become Celani Family Vineyards. Tom discovered this property during trips to the Napa Valley while working on developing a casino north of the valley.
He purchased this property without telling Vicki – and brought her to the site for the first time after he had acquired the land. One can certainly imagine her surprise once she discovered she now owned a beautiful piece of the Napa Valley. At the time the 20-acre property was planted to Merlot and Chardonnay with the grapes being sold to Sterling Vineyards.
The location is ideal – within a several minute drive of the Napa city limits, yet is located in the country. Nearby winery neighbors to the north include Monticello Vineyards, Biale and Lewis Cellars.
The winery focuses on limited production, premium wines from the estate vineyard as well fruit from other southern Napa Valley vineyards. Winemaker Mark Herold has made every vintage since their first release. Mark is the co-founder of the popular Merus Wines (he is no longer involved with Merus) and founder of Mark Herold Wines (he maintains a tasting room in downtown Napa). Mark has long favored the moderate influences of the nearby Coombsville region for his red varietals and this is where Celani sources their Cabernet Sauvignon from.
Select Wines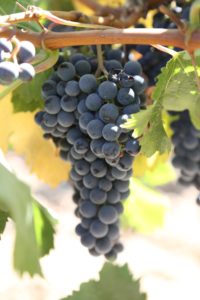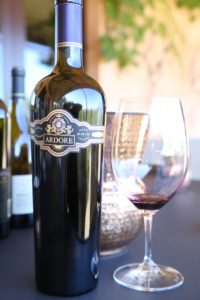 Originally Tom wanted to bud over his Merlot to Cabernet Sauvignon but Mark talked him out of it (perhaps not an easy decision at the time as the movie Sideways had been released only a year before they purchased the property). The Robusto Reserve is a limited production Merlot produced each year from the estate. Today there is still no Cabernet Sauvignon on the property – 17 acres are under vine including Merlot, Cabernet Franc and Chardonnay.
The appealing part of this property (other than its obvious Tuscan feel) was that it was already planted to vines and came with an existing winery. With a bit of modernization and addition of state of the art wine making equipment, the winery was fully functional in time for their first harvest in 2005. Only one wine was made then, their flagship Cabernet Sauvignon and in the following years they introduced several other wines, all of which are produced each vintage. All their red wines are unfiltered and unfined.
For several years Celani Family Vineyards sourced their Chardonnay from the Hudson Vineyard in Napa's Carneros district and also from a historic vineyard in Sonoma County. Starting in 2018 they again began producing Chardonnay from their own vineyard.
The 2019 Celani Family Vineyards Chardonnay is medium to deep gold in color; offers a diversity of aromatics including margarine, papaya, candied apple, vanilla and crème Brule. As the wine breathes, also shows notes of ripe stone fruit including apricot and peach and some tropical floral notes. Shows a noticeable richness and depth of both flavor and creamy texture complemented by a brightness of fruit and acidity, along with some lingering dessert spice notes on the finish. This wine is a pleasure to drink and should be on the list of any Napa Valley premium Chardonnay enthusiasts.
This Chardonnay was was whole-cluster pressed and fermented in 40% new French oak barrels with the remainder fermented in concrete egg-shaped fermenters. It did not go through any secondary fermentation.
During our first visit to the property we tried the 2008 Celani Family Vineyards Chardonnay; this wine is delightful entirely by itself. It did not go through secondary fermentation; it offers a rounded mouth feel and carries good weight and structure. This weight in part comes from 'battonage' where the lees (sediments) were stirred in barrel for a number of months as the wine aged. This also helps contribute to the rich golden color. Shows pleasing mineralities on the nose complemented by various tropical aromas including pineapple. Notes of citrus, more orange than lemon and some of the tropical components found on the bouquet are also on the palate. The finish is clean and lingers for some time.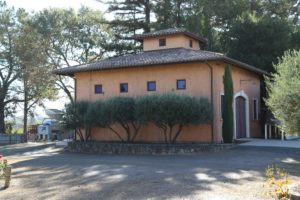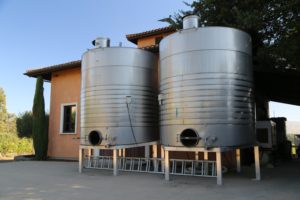 The 2018 Celani Family Vineyards Tenacious Proprietary Red is a blend of 70% Merlot and 30% Cabernet Franc. This wine is deep ruby in color; the aromatics are very dark and layered showing notes of leather, dark olive, tar, plum, toasted cedar, chocolate brownie and cloves. Shows a lovely tension across the palate with flavors of spicy plum and cedar plank. Both the palate and the finish are savory and juicy with lingering notes of cedar and crushed peppercorn. The finish is anchored by a light to medium grip of darker somewhat dusty tannins. Plenty of character. We don't always grab a Merlot as our first choice for grilling on the BBQ, but this bottling is an ideal candidate for such activity.
The 2007 Celani Family Vineyards Tenacious Proprietary Red is a predominantly Merlot based blend; this vintage the remainder of the blend included Cabernet Franc and Petit Verdot. This wine may be named Tenacious, but its bouquet is anything but, rather it is elegant showing cassis, cedar, baking spices and dark berry fruits. This wine is richly layered; the entry is soft and supple across the palate and finishes with pleasing earthy tannins and a subtle lingering presence of mocha.
The 2007 Celani Family Vineyrds Napa Valley Cabernet Sauvignon is sourced from several vineyards in Coombsville and perhaps was created with one purpose in mind – to be paired with steak! It is medium to full-bodied bodied with a juicy mid palate showing flavors of spicy plum and blackberry. This wine has both robust structure, intense fruit and meaty tannins.
Their flagship very limited production Ardore is a wine that tends to age for quite some time before being released, both in barrel (usually around 36 months) as well as in bottle. Staying true to his heritage Tom named this wine, Adore which means "passion" in Italian. And the label has significant personal meaning – visually it has similarities to a cigar label (Tom enjoys cigars); the initials VOB (represent the first letter in each of Tom and Vicki's children).
The 2006 Celani Family Vineyards Ardore is showy on both the bouquet and palate. This vintage has well structured tannins which are complemented and balanced by the rich fruit on the lengthy finish (black cherry, blackberry and cedar box spices). This is a robust and rich Napa Valley Cabernet Sauvignon; the weight of the bottle matches the structure of the wine. In fact, this is was the largest custom designed 750ml bottle ever produced by this particular glass company (Saver).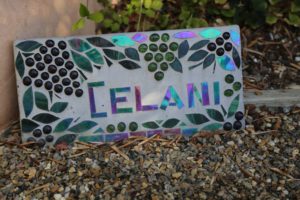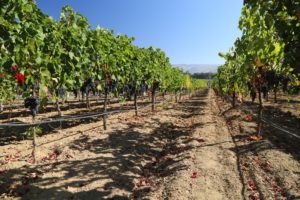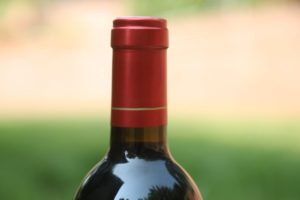 Only 10 barrels were produced of the Celani Family Vineyards 2015 Ardore (a selection of their most premium barrels of Cabernet Sauvignon from Coombsville). Shows an opulent nose of ripe fruit – a sweetness of fruit (black berry, boysenberry and a hint of prune) complemented nicely by dark spices including notes of dried tobacco leaf especially more so as the wine opens in the glass. A very pretty bouquet.
It is often easy to mistake a Napa Valley wineries' flagship wine as being so powerful and structured that one may not necessarily enjoy this style of wine in its youth or by itself. However, the Ardore is not one of those types of wines. Shows very good concentration – with layers of flavor framed by noticeable tannins but not gripping in nature. Very long finish.
—
The estate is not open to the public however, visits to the property are private and are for members of their wine club. Those interested in tasting the Celani Family Wines can do so (by appointment) at the Feast it Forward Tasting room in downtown Napa.
Celani's wine is currently distributed in a number of states including New York, New Jersey and for obvious reasons, in Michigan. We have personally seen the wines available at Vertical Detroit, a swanky wine bar located in downtown (worth checking out if you are in the city). At times, one can find the wine locally in the city of Napa at Backroom Wines. Select Celani Family wines are also on the wine list at the French Laundry in Yountville. For more information or to join their wine club, visit: www.celaniwines.com and for more information about the Celani family business holdings, visit: www.lunaent.com.
This video is proof that wine interviews conducted outside of a random women's bathroom can be highly informative.