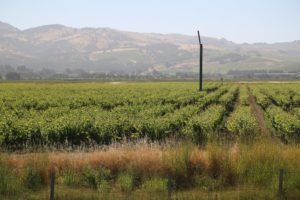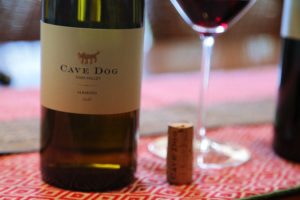 Cave Dog Napa Valley was established in 2014 but it's roots extend much deeper both in Napa and overseas. Founder Michael Havens grew up in the western suburbs of Chicago – while his friends were attracted to beer, he found himself more attracted to the nuances of wine. But for many years it was a hobby and a passion rather then a livelihood.
Rather then immediately going to college after high school he moved to Switzerland where he was introduced to a number of European varietals – including on a side trip to Spain (which would ultimately influence some of the varietals he would later work with). Returning to the United States he enrolled at Seattle Pacific University in Seattle where he made his first home wine from apples and berries in 1972.
Later while studying for his doctorate in Humanities at Syracuse University in New York he took full advantage of this university's proximity to the Finger Lakes region where he would spend his free time learning about local vineyards, purchasing grapes and making more home wine. It was here in 1977 that he met John Williams and his wife at the time, Julie – John had recently graduated from UC Davis, was was hired as the first winemaker at Glenora Wine Cellars in the Finger Lakes (John would later go on to start Frog's Leap Winery in the Napa Valley).
In a move that would bring him closer to Napa Valley, Michael took a job for three years teaching in the writing program at UCLA. He and his late wife Kathryn kept in touch with John and Julie and during harvest for a few years they would make the drive up and stay at their home while picking grapes for additional home wine. John remembers using old plastic olive barrels for fermenting the grapes. In what is wine making conducted on the move – he recalls driving down the 5 freeway stopping at rest stops to do punch downs on his way back to UCLA.
Eventually he moved to Napa and commuted to UC Davis where he taught literature in the English Department. Conveniently to further his knowledge about wine he was able to get to know a number of the professors in the enology and viticulture department and attend some of their classes.
Several friends from Los Angeles who had enjoyed Michael's home wine eventually became partners in Haven's Winery, a wine that Michael began producing commercially in 1984. His first wine making job was at a winery that no longer exists in Napa – Cassayre-Forni Cellars (eventually was sold and the site became Swanson Vineyards). It was here that Michael made the first three vintages of Havens wine. Simultaneously Michael was still teaching at UC Davis.
He left UC Davis in 1988 and became full time at Havens Winery. Michael met a number of now long time Napa vintners through a tasting group and through his time at Cassayre-Forni Cellars. One vintner was Tony Truchard (Michael was the winemaker for the first five vintages at Truchard) where he was introduced to their excellent Merlot which he soon began purchasing for Havens Winery. His early focus was on this varietal – choosing Merlot because he enjoys wines from this grape and it wasn't a popular varietal in Napa at the time. He chose cooler weather sites in the valley and vineyards with clay content in the soils – trying to mimic some of the better sites in the Right Bank of Bordeaux.
He recalls when Robert Parker reviewed several Havens wines quite favorably with scores in the upper 80's. Today the scale of score recognition has been shifted higher – with favorable scores being assigned in the 90's. But at that time there were far fewer wineries and scores in the upper 80's meant more then they do today. Michael quickly noticed an increase in calls and sales based on Parker's scores.
Both Michael and Kathryn were responsible for marketing their wines – they grew production significantly over the years. Kathryn was a well-known graphic artist and designed their labels (along with labels for other prominent Napa wineries).
Michael moved the wine making operations to Honig Winery until production size and interest in having their own facility dictated they look for their own property. They located and purchased the old Lake Spring Winery on Hoffman Lane in 1995 (now the production facility for Joel Gott Wines) and ran Havens Winery here until it was sold in 2008. In 1996 Michael began experimenting with micro-oxygenation – introducing small amounts of oxygen into wines (either during or after fermentation) effecting color, aromas, changing the mouth feel and softening tannins. Michael was the first one in the Napa Valley to do this.
Fast forward several years to Cave Dog; Michael currently focuses on three wines, two of which he was the first to make wine commercially from in the United States (and who pioneered their approval with the BATF (Albariño) and after the BATF split into the TTB (Godello). Michael also makes a Red blend.
He calls his wine making style old school and compares it to the style of wines being made in the Right Bank in Bordeaux. Rather then making wines that showcase power, ripeness, alcohol and oak he prefers to focus on wines that are more subtle in nature, nuanced but with depth. Wines of restraint if you will.
Albariño is a varietal that Michael and Kathryn fell in love with when visiting northern Spain. After picnicking with local cheeses, sausages and enjoying both the views of the Bay of Biscay and a local Albariño, Kathryn told Michael, "we need this wine in our life – either we import it or we make it ourselves". Michael decided to grow it in Napa. He secured budwood from Babock Winery on California's Central Coast (where Bryan Babcock was using Albariño as an experimental varietal). His cuttings were originally from the Morgadio estate in Rias Baixas, Galicia.
Vineyard manager Doug Hill first planted a small section of Albariño in 1997 in the Stewart Ranch Vineyard just above sea level south of the city of Napa (until proven otherwise, Napa's lowest vineyard). The first Havens Albariño was from 1999. Michael has made Albariño from the Stewart Vineyard every year (except 2008). Today only 3 acres of this varietal grow in Stewart Ranch.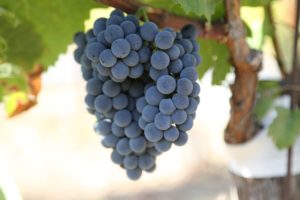 Currently along with this vineyard, there are only a select few other vineyards in Napa that grow this varietal including a vineyard in American Canyon, Carneros and on the slopes of Mt. Veeder.
The 2016 Albariño (12.8% alcohol) is prevented from going through malolactic fermentation – the wine is made with all natural acidity. It is straw colored in the glass and reveals fresh aromas of honeysuckle, a citrus like sweetness and a tropical note (guava). It's texture is rounded on the palate; it is well balanced between flavor and acidity and shows a slight minerality component. Retains a nice crispness on the finish lingering with flavors of lemon and lime.
Michael first became familiar with Godello while working in northwestern Spain in 2008 (it also grows in northern Portugal where it is known as Gouveio). Wanting to grow this in California Michael helped with the grafting of the first ever vines of this varietal to the Birdland Vineyard in neighboring Sonoma County. The 2016 Godello was the first wine of this varietal made under Cave Dog although he previously made wine from Godello under the Abrente label (with the first commercial vintage of this varietal made in the United States from 2012).
Michael would harvest this varietal each year around 23 brix – in 2016 he wanted to pick a little bit earlier at a lower sugar level – aiming for somewhere just below 23 brix. Due to what would be a fortuitous sampling error the fruit actually came in at 21.8 brix. However the characteristics of the ensuing wine turned out quite favorably and Michael will continue to pick at a lower sugar level.
The 2016 vintage was fermented in stainless steel tanks and then aged 4 months sur-lie in neutral barrels. Like the Albarino, this wine was not allowed to go through secondary fermentation (Michael's philosophy is to focus on the varietal and primary fruit characteristics). It shows bright and lively aromatics on the bouquet with citrus blossom, dry straw – opening to aromas of honeysuckle over time. Shows good acidity on the palate balanced by a noticeable weight – almost an oily feel to the texture. Very flavorful with a lingering richness. A nicely balanced wine.
Cave Dog's Red Wine is sourced from another vineyard that Doug Hill manages in the southern Napa Valley – the Beau Terroir Vineyard. This wine is a blend of Merlot and Cabernet Franc. The percentage of each varietal varies from year to year. The inaugural 2014 Cave Dog vintage was 70% Merlot and 30% Cabernet Franc. Initially shows a sweet aroma with black cherry and black currant. Depth of aroma continues to evolve nicely as this wine breathes including notes of tea leaf and a very subtle smoky nuance with just a hint of oak. Becomes more elegant as it opens with more fruit showing. On the palate both red and darker fruit shows – more smooth in structure then subsequent vintages – this wine reveals a lively finish with delicate well-integrated tannins.
Some years Michael can pick both the Cabernet Franc and the Merlot together (normally the Merlot ripens 2 to 3 weeks before the Cabernet Franc). Such was the case in 2015 and Michael was able to co-ferment both varietals together. The 2015 shows bright fruit aromatics on the bouquet – pretty aromatics including red cherry and plum and dried rose petal. Offers a bit more grip then the 2014 on the palate with tannins that linger for some time (although not out of balance).
Cave Dog was originally a label that was part of the Havens brand. The name was also sold when Michael sold Havens Winery but the new owners never used the Cave Dog label so Michael was able to reacquire it later. The name Cave Dog is an ode to his love of dogs and his time time working in winery cellars. One day while calling on one of his golden retrievers to come he referred to him as the "cave dog" – a cellar worker overheard him and commented that this name sounds better then a cellar rat.
Production is under 1000 cases. The wines can be found locally at select restaurants including Press and Celadon. Michael also owns California American Terroirs (a wine distribution company which distributes West Coast USA wines to mostly Asian and European markets). As a result the Cave Dog wines are selectively distributed in Japan, Korea and Luxembourg. Domestically the wines are found in several states including California, Ohio, Kansas, North Carolina and Rhode Island. For more information, visit: