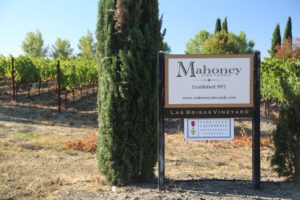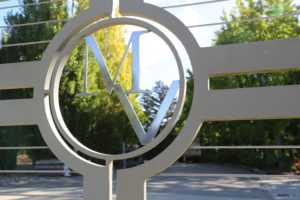 Carneros Wine Company produces several brands including Mahoney, Fleur de California (first vintage 1987), Carneros Ranch and Redwood Empire wines. This wine company and related brands are owned by Francis and Kathy Mahoney; Mahoney Vineyard's first vintage dates from 2004. However Francis has been strongly associated with the Carneros region and Pinot Noir since the early 1970's. He and his business partner Balfour & Anita Gibson and attorney Arthur Formichelli of San Francisco founded Carneros Creek Winery in 1972 (the first new winery built in Carneros since Prohibition). The Gibson and Formichelli were already in the wine business having operated Connoisseur Imports which imported select European wines to the San Francisco market.
With a last name of Mahoney, the family is clearly from Ireland. Francis's parents immigrated to California from County Cork, Ireland in the 1920's. Francis still has family in Ireland – both of his parents' families continue to own and operate farms in County Cork. Francis begin to appreciate European wines after spending time working his family farms (in the 1960's) and traveling to some of Europe's most well known wine regions (where he became intrigued with Pinot Noir and Chardonnay).
Francis's father worked in Napa at what is now known as Syar Industries (just south of the city of Napa). And he also helped build the iconic Veteran's Home of America in Yountville. As a result of his father's work in the Napa Valley, Francis was introduced to the region at a young age. Eventually Francis he took a job in San Francisco at Connoisseur Wine Imports where he met Balfour. Through his position there, he also met Robert Mondavi who encouraged him to come up to the Napa Valley.
Francis studied enology at the University of California, Davis. In the early 1970s he and Kathy moved from San Francisco to Carneros; Francis worked up at Mayacamas Winery with then owner Bob Travelers for a short while – Francis was in his late 20's at the time, had a strong passion for wine and was confident that the Carneros growing region could produce world class Burgundian styled wines (encouraged by iconic winemaker André Tchelistcheff).
Francis was one of the first to plant Pinot Noir grapes in Carneros. He work with Pinot Noir research and UC Davis helped determine the best Pinot Noir clones to plant in the region. His research has proven critical in helping advance the overall quality of Pinot Noir in not just the Napa Valley but throughout cooler climate regions in California and Oregon. While not known for Zinfandel – in the early days Mahoney also produced Zinfandel from Amador and Yolo counties for Carneros Creek Winery.
In the early 1970s Carneros was not known for its grapes rather it was home to a number of sheep and cattle ranching operations (dairy cattle). Several factors long discouraged farmers from growing grapes in this part of Napa – often making generalizations for all Carneros: its to cold here to ripen grapes, soils are thin and clay and do not retain moisture and the groundwater is salty from the nearby San Pablo Bay. Today Carneros is primarily planted to cooler weather varieties including Pinot Noir and Chardonnay.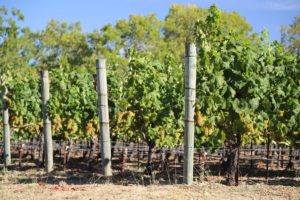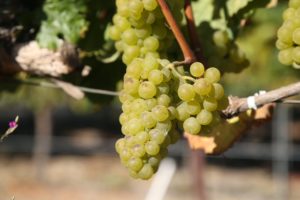 In 1972 with Balfour, he established Carneros Creek Winery and built the physical winery in 1973 (the first modern winery established in Carneros since Prohibition). Francis sold this winery back in 2006.
Francis has always been an experimenter – while Pinot Noir is the variety he has spent his life focusing on he's always explored Italian, French and Spanish varieties. Currently Mahoney Vineyards owns three vineyards in Carneros – on the Napa side, the Mahoney Ranch (home vineyard) is planted to numerous clones of Pinot Noir; the nearby Gavin Vineyard produces Chardonnay and Las Brisas Vineyard located on the Sonoma side of Carneros is planted to additional clones of Pinot Noir and a what is an extremely rare variety for Carneros, Vermentino (a white grape prominently grown in Sardinia, Corsica, Sicily and Liguria Italy).
Francis has long touted the varietal expression in wines – making balanced wines that pair well with foods, rather than wines heavily oaked. He prefers wines that are terroir driven – varieties best suited to certain soils and micro-climates.
Wines
While Mahoney makes a number of wines under their own label – the amount of fruit sourced from his Carneros vineyards are just a fraction of what he grows. Most of the fruit is sold to a number of premium mostly Napa producers. Even in Carneros with its proximity to the San Pablo Bay there are a variety of micro-climates on their own vineyard. Parts of the vineyard are more windy, parts are more sheltered and parts are warmer (where the Syrah grows).
Francis has founded several wineries and wine brands over the years. Pinot Noir is of course the variety that they are most known for; when we visited their now closed tasting room years ago, 4 of the 5 wines on their tasting menu were Pinot Noir wines. Our favorite was the Las Brisas with various fruit flavors, mostly cherry, a little spiciness and a beautiful long finish.
In the past, they have made an excellent very dark in color "cold weather" Syrah from their Mahoney Vineyard in the Carneros region. It is ready to drink now, shows a little pepper typical of this type of wine and has lots of berry flavors on the palate.
Their Montepulciano shows berries and black pepper spice with decent acidity. One will not find a wine made from this variety at another Napa associated winery.
—
Tastings are now by appointment (either with one of the Mahoney's or one of their long time employees) as they have been approved for a tasting permit at their property on Dealy Lane in Carneros. Plans call for building a tasting room on site – we will update this once we have more information (as this review has been identified as needing a *major* update).
Their offices and Mahoney Vineyard are located down the street from what used to be Carneros Creek Winery on Dealy Lane (later owned by Michael Mondavi and now home to Kieu Hoang Winery). However as of our latest update to this review, their wines are produced in neighboring Sonoma County at a production facility just outside the city of Sonoma.
Note: This review has been identified as needing a major update as we originally tasted at their old tasting room located across from Oxbow Public Market in downtown Napa many years ago (that tasting room has since been operated by another vintner collective for a number of years).
For more information or to purchase wine, visit www.carneroswinecompany.com
Las Brias Vineyard, Sonoma Carneros