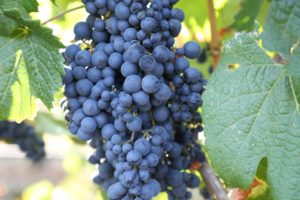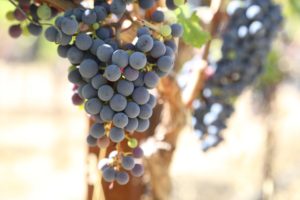 Calafia Cellars was founded in 1979 with the release of their first vintage – and is owned by the husband-wife team of Randle & MaryLee Johnson (Randle has been the winemaker since day one). In the early stages of making wine for Calafia, Randle was making 7 different wines and around 2000 cases. Later, and for a number of years he made just one wine, a Napa Valley Cabernet Sauvignon. Today he focuses his efforts on a Cabernet Sauvignon and a very small production of a red wine blend from their one-acre estate vineyard on Fulton Lane in St. Helena.
In more recent years Calafia has begun producing a rare Verdelho (from Amador County) and also a rosé of Pinot Noir. Both wines are in extremely limited quantities and sell out rather quickly.
When you're in Napa making wine for 40+ years you have some history on your resume. Randle was born and raised in the San Francisco Bay Area in California; after graduating from UC Davis with a M.S. in Viticulture he began his first wine related job at Sovereign Vineyard Management company (back when the founder of Chateau Souverain Lee Stewart had recently sold and both the brand and the winery were going through significant changes and transitions including ownership by Pillsbury for a few years (see our review on Burgess Cellars for much more detailed notes about Chateau Souverain). His first position was not with winemaking but rather in the vineyards – working with viticulturist Phil Baxter (Baxter Vineyards in Anderson Valley and the father of Napa Valley winemaker Sam Baxter). And Randle was able to work and travel with noted winemaker André Tchelistcheff.
In 1977 Randle was the Vineyard Manager and Cellar Master for Bob Travers at Mayacamas Vineyards (an early introduction to the rugged nuances of working with Mt. Veeder fruit). Randle was the first winemaker at Stags' Leap Winery for several years and the founding winemaker at Hess Collection (in 1983).
While at Hess Collection he's had the privilege to work with not only Mt. Veeder vineyards but other mountain vineyards – including one of the vineyards in the world in northern Argentina (the impressive Bodega Colomé, a several hour drive on dirt roads from Salta, with vines remarkably growing up to 10,200 feet, see our notes under Hess Persson Estates for photographs and more details about this remarkable property). For many years until more recently, Randle worked two harvests – both in Napa Valley as well as in South America. Although he does not visit Bodega Colomé as much as he used to since they have a well-established winemaking team now.
Randle has long had an affinity for Mt. Veeder grapes – initially from his first job on "the mountain" at Mayacamas Winery to nearly 40 years at Hess Persson Estates. During the first years of Calafia he sourced fruit from both the east and west facing (Napa & Sonoma) sides of the Mayacamas mountains. These sources were then used to create wines with an "east/west" blend of the varieties from the different exposures.
Calafia is also the oldest operating "virtual" winery that we know of in Napa continuously producing wine – having never owned a physical winery during its 40+ year history.
Randle is quick to point out he may not be as idealistic as he was when he first started working in the wine industry in the early 1970's but his passion has been untempered by the years. He says, "there should never be a day in the wine industry that you do not learn at least a few new things." Refreshing advice from someone who has been in the business as long as he has.
It is no coincidence that the varieties Malbec and Petit Verdot are in Calafia's two wines and are grown in their estate vineyard. Randle has worked with both varieties for a number of years and loves the different characteristics that each bring to the wine. He first worked with Malbec on a fluke when a grower offered him 5 tons one year. After being impressed by the first wine he made from this variety he then tried to purchase more – but received almost the same response from every grower he called, "No, we've sold all our Malbec to Dick Arrowood this year". Randle credits Dick (founder of Chateau St. Jean and Arrowood Wineries – both in Sonoma County) with promoting and developing this variety in northern California.
Select Wines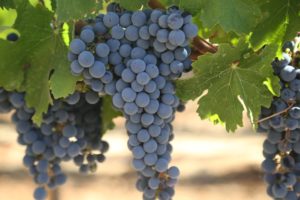 The same vineyard on Mt. Veeder has provided the majority of the Cabernet Sauvignon used in Calafia's flagship wine for nearly 30 years. The 2007 Calafia Napa Valley Cabernet Sauvignon is blended with Malbec grown in the Carneros region of the Napa Valley as well as Petite Sirah. Production was down this year – only 250 cases were made (most years are around 600 cases). At the time of our tasting, this vintage was recently released and still showed young but was surprisingly approachable, even in its youth. The palate offers darker fruits and some spice, a supple texture and a hint of toasty oak on the finish. Without the huge tannins a wine like this doesn't need to pair with fatty foods – it will pair well with a variety of dishes.
The 2007 Calafia Le Reina (or "the queen" in Spanish) comes from their tiny 1-acre vineyard on Fulton Lane in St. Helena – planted to the three varieties that make up this wine: Cabernet Sauvignon, Malbec and Petit Verdot (all co-fermented). This is an elegant wine right out of the bottle, through the palate to the finish. The nose shows pleasing sweet floral notes which as it opens reveal aromas of blackberry and black currant. The mouth feel is characterized by its roundness and smoothness – with flavors showing more red than darker fruits. The wine is very well balanced for being so young with fine grained tannins that anchor a lingering finish. Randle believes in managing the tannins well – within the vineyard and his wines finish smooth and silky. This wine is no different in that regard.
—
The name Calafia comes from a story every Californian should know. In 1979 Randle held a "name the winery" contest and a good friend who was a history teacher won the name by suggesting the word "Calafia". While Columbus was on his first voyage exploring in the Caribbean he hired guides to help him navigate around dangerous reefs. One of the guides told him of an island inhabited only by dark skinned women. Wanting to return to Portugal and running out of time to visit the actual island he had the guide give the story of this unique island to his scribe. The name of the queen of the island was never noted.
The story made its way back to Europe and the Spanish author Garcia Ordonez de Montalvo created the name "Calafia" as a fictional character in his book, The Adventures of Esplandián, written in 1503. When an expedition sent by explorer Hernán Cortés landed in what is now Baja California in the year 1513 they thought they had arrived on an island. Having read the book about Calafia and the "island of California" – Cortés called the land "Calafia's Land."
So perhaps the origins of the name of "California" essentially come from an author in Spain in the early 1500's who created a name of a fictional character in part based on a story that Columbus brought back with him to the old world.
Calafia's distribution is selective within California – and the wine is offered through their mailing list. For more information, to join Club Calafia, visit: www.calafiacellars.com