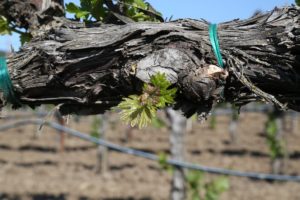 Cafaro Cellars was founded in 1986 and is owned and run by Joe Cafaro. He has a long history in Napa Valley (since 1969) of making wine at select well-known wineries including Chappellet, Keenan & Dalla Valle, among others. Initially he made wine from purchased fruit but in the mid 90's he acquired a 15-acre hillside vineyard right next to the southern boundary of the famous Stag's Leap District. All fruit for Cafaro's wines come from this vineyard. It is in a beautiful location slightly elevated over the valley floor set among rolling hills. He planted this with several varietals and manages all aspects of the growing and winemaking. His total production is about 3000 cases. He custom crushes at Miner Family Winery which is where you will meet Joe for a tasting when you make your appointment.
This is a unique opportunity to meet with a very knowledgeable Napa winemaker who others in the area wine industry turn to. Appointments are for serious wine enthusiasts and are set around Joe's schedule – mornings work best and small groups 6 or less or preferred. Joe has part of a side cave within Miner's vast cave system reserved for his own barrels and you will taste several of his wines straight from these barrels. He focuses on using red varietals to make elegant tasting wine that can be consumed upon purchase but which also have a backbone that will allow them to hold up for again. His wines are styled to be best consumed with food.
We tried were a 2002 Cabernet Sauvignon – this is aged in both French and American barrels and has at least a year of bottle aging. As a result by the time it is released it is typically a slightly older current release than you will find at most wineries. This is not a bad thing as the flavors have had extra time to mature and come together. This wine has a lot of character and depth with very concentrated fruit flavors; it is all hillside fruit. The 2002 Merlot is lighter bodied than the previously mentioned Cabernet Sauvignon, with some herbal qualities on the palate combined with cherry and just a touch of cedar on the finish; the Syrah is full of fruit with some nice exotic spices well integrated with the fruit flavors.
Joe's prices are excellent for Napa fruit grown right next to the Stag's Leap district – typically Cafaro's wines run from the low 20's to the upper 50's per bottle depending on the varietals and vintage. Note the cute quotes which appear on each bottle's label. You can also purchase Cafaro wines at the Calistoga Wine Stop in Calistoga (see below). Joe maintains a blog. Visit: www.cafaro.com
NOTE, this review has been archived
Reason: Joe is no longer producing wines commercially – he still has a limited amount of library wines.