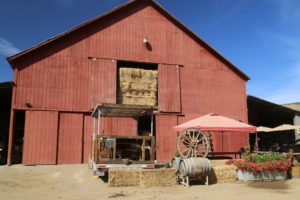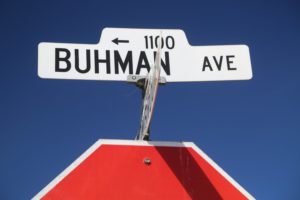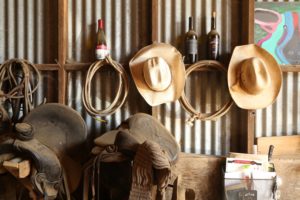 Buhman Estate Vineyards. The Napa Valley history of this family dates back to Frederick Buhman (born in Germany) who came to the United States in the early 1800s. First arriving in New York and then getting on a boat and taking the trip around the tip of South America before eventually arriving in San Francisco and settling in what is now the Cow Hollow section of the city. Developers forced out the farmers and he made his way north to the Napa Valley bringing his cattle with him by barge and then walking them inland the last four miles. Frederick's four sons (Chris, John, Jacob and Edward Buhman) purchased 500 acres on site of their current ranch. At one point the Buhman family owned some 3,000 acres in and around the city of Napa. The first grapes were planted on site in 1870 by the former owner Charles Robinson who also built a small winery.
In the early 1880s Frederick's son John Buhman and his fellow German, George Barth owned what is now the site of Hendry Ranch & Winery off of Redwood Road. Also, as an interesting side note, the Buhman family initially sold land to the Truchard family in the mid 1970s (now prominent Carneros grape growers).
Buhman Ranch is located off of the appropriately named Buhman Avenue a short drive from tiny Buhman Park, Buhman Court and Buhman Ranch residential neighborhood – all named in homage to the original Buhman family ownership and contributions to this part of the city of Napa over the years (Browns Valley). The Buhman family have been raising cattle on the Buhman Ranch since Prohibition – today the operations for the 300-acre ranch are overseen by partners Don Buhman (John Buhman's great grandson) and his partner Suzanne Javorina.
The red redwood dairy barn dates from 1891 and is part of several old buildings forming the gathering point on the ranch. The interior is decorated with a variety of western motif items including saddles, cowboy hats and other leather items. One of the original wagons the family transported with them from Germany to the U.S. is still standing, located across from the barn.
Driving onto the property feels like driving back into time – no flashy hospitality center, perfectly paved parking lots or captivating pieces of art. Rather an old barn, hale bales, cowboy hats, leather saddles and and men working (including Don, often on his tractor). This could be a cattle ranch somewhere in the central valley or central coast of California – today it almost seems out of place in the contemporary wine-focused Napa Valley, yet a rare glimpse into how much of the Napa Valley must have felt like decades ago.
In the late 1990s Don began planting grapes on some of the ranch's hillsides – selling fruit for many years to well-known Napa based wineries including Artesa, Mumm, Schramsberg, Pine Ridge and Cakebread among others. In 2013 he decided to hold some fruit back to produce several estate wines bottled under Buhman Estate Vineyards. Today about 38 acres of vines are growing including the following varieties: Chardonnay, Merlot, Cabernet Franc and Cabernet Sauvignon.
The Buhman family used to operate the original half stone/half wooden winery in the hills above Buhman Ave; eventually they may build a new winery on the ranch. The ranch is still very much a working operation with over 200 head of cattle, a massive Brahman bull, wild mustangs from Nevada (rescue horses that are now quite tame) and a rare real-life Napa Valley cowboy wearing chaps named Federico. The property is located on the southern part of the Vaca mountain range (just north of Carneros) with plenty of rolling hills. From the uppermost reaches of the property there are excellent views into the city of Napa and the San Pablo Bay in the distance.
The wines are currently made by winemaker Jacqueline Yoakum, who previously worked at Stag's Leap Wine Cellars, Joseph Phelps Vineyards, Schramsberg Vineyards and at Littorai and Nicholson Ranch in neighboring Sonoma County. She makes the wines at a nearby winery in a business park in the city of Napa.
Select Wines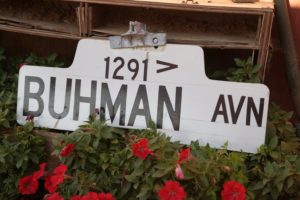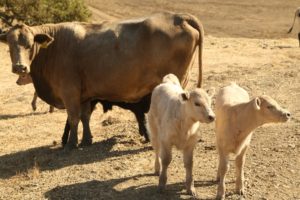 Most of the Buhman Family bottling are designated California appellation. But some of their wines are from the Buhman Ranch including the 2015 Buhman Family Estate Chardonnay. This wine is golden color in the glass. Balanced but with intensity from start to finish – displays a creaminess that slides across the palate while being anchored by good acidity. Notes of lime zest, baking spices including clove along with a flinty minerality nuance. The finish is memorable, long and persistent with notes of creme brule and key lime. A fun wine to enjoy by itself.
The 2016 Buhman Family Estate Blend is a three-barrel production, both savory, a bit briary and fruit forward at the same time on the bouquet – as it breathes reveals subtle hints of mocha and vanilla. Flavors of red cherry and cranberry. Good acidity complemented with a fine grip of tannins and a hint of toasted oak on the finish.
The 2016 Buhman Family Napa Valley Cabernet Sauvignon is a single barrel production – immediately shows darker aromatics including plum and blackberry with notes of cigar, toasted oak and mocha. Plenty of fruit here. Shows both red and darker fruit profiles on the palate with a savory finish including spicy tannins and a lingering tartness of red fruits (cranberry and red cherry). The tannins show good grip – are somewhat earthy but do not feel course.
The focus is on their estate wines; however, they also produce a second brand called The Outlaw. These wines are California appellation, very reasonably priced and are styled to be approachable in their youth. And their label for these wines stands out – featuring a black and white image of Don, revolvers crossed.
Buhman Estate Vineyards also produces a sparkling wine called Savage.
The wines are sold both direct to consumer and through distribution. Locally we have seen select Buhman wines at the Soda Canyon Store. For more information or to join their mailing list, visit: www.buhmanwines.com
Ranch + Vineyards

Old Barn/Ranch Operations

Cattle + Mustangs

Buhman Park, Napa