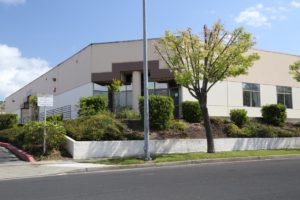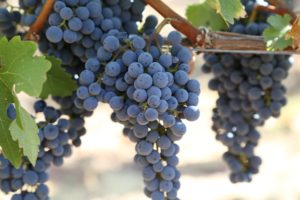 Buccella Wines was founded in 2002 by Bill Deem and his wife Alicia; both are actively involved in the day to day operations. Part of their honeymoon was in Sonoma & Napa wine country – a part of the state that they immediately fell in love with. Living in Pennsylvania and operating a successful landscaping company at the time (New Life Landscape And Tree Care) made it somewhat difficult to come out to Napa Valley on vacation. However, they made the most of any time off, often spending it touring the wine country and getting to know some of the vintners.
One vintner saw them often and wondered when they would become a part of the Napa wine industry. During harvest he actually offered Bill a job in the cellar – which Bill eventually accepted. Bill learned quickly from this learn by doing approach and despite the mostly manual labor, loved working with the grapes and in the process gained invaluable knowledge about wine making. For a couple of years Buccella made their wine at other local Napa production facilities and then in 2006 secured their own winery in a business park just south of the town of Napa.
At the time of our visit, Bill and his wife divide their time between Napa and Philadelphia. We caught up with Bill just before the 24/7 throes of harvest for which they were already gearing up for. As of our latest update to this review, they focus on several premium wines, two Cabernet Sauvignon wines, a Merlot and a unique Rhone styled red blend. As the winery evolved, they formed long term contracts with Napa growers and in several cases the growers have planted the vineyards to their exact specifications – even down to the rootstocks, clones and trellising. This type of control without actually owning the land is very prudent for a winery as it involves less capital investment but still gives them the same amount of control over the vineyard (which is an extremely important part of wine making).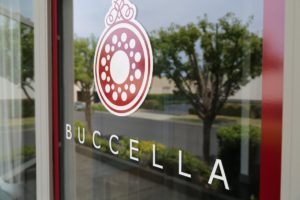 They control the vineyards they source from, working with premier vineyard sites in select parts of the valley including on Pritchard Hill, Carneros, Coombsville, St. Helena and Yountville.
Their philosophy is that blending grapes from different appellations and terroir regions as well as using a variety of clones only adds complexity to a wine. Before the final blending all their wine is blind tasted multiple times to ensure only the highest quality lots are used.
Production is still small but has grown somewhat since their original 200 cases. They have always worked with top winemakers or consulting winemaking including Mark Herold, Celia Welch and Rebekah Wineburg.
Buccella in Latin means "mouthful" or in the case of their wines – rich, bold and luxurious on the palate. And their logo ties into the winery name; it was based off of the "tastevin' a silver cup that traditionally was used for tasting wine.
Select Wines
The 2006 Bucella Cabernet Sauvignon is dark crimson in color. The elegant bouquet has notes of earthiness and a floral quality – almost dried rose petal which opens up to notes of chocolate over time. The palate is well focused with a core of ripe fruit – black cherry, blackberry and blueberry. The mouth feel is soft and rounded with balanced delicate tannins and just a touch of vanilla on the finish. Some of the Napa Cabernet Sauvignon wines we have tried over the years have a fairly consistent nose over time even as the wine opens. The beauty of this wine is how complex it is and how it changes over time both in aromas and on the palate. It is these layers that reveal themselves as the wine breathes. Great acidity, lively fruit and good anchoring structure ensure that this wine will age well.
—
Their wines are premium and in high demand – at the time of this review their mailing list is still open but is filling up rather quickly; their total production is merely 1200 cases. You can also find their wine locally at high end wine merchants including ACME Wine Shop in St. Helena.
And serious wine enthusiasts can make an appointment at their tasting room/winery located in a business park in the southern city limits of Napa. The wines are selectively distributed in a number of states including at restaurants. For more information and to sign up for their mailing list visit: www.buccellawines.com. Members are given allocation access to current release wines immediately upon signup and three-year verticals of select library wines. Their wines are sold in 3-pack minimums other than the large format bottles.,
NOTE: this review has been identified as needing a **major update**.