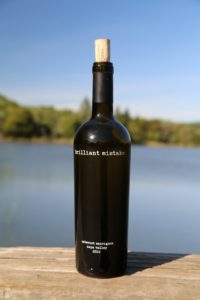 Brilliant Mistake Wines was founded by John and Stacy Reinert; their first vintage dates from 2013. John is originally from Philadelphia; he came to California to pursue a passion for music. The forks in life invariably lead one in directions one may not have originally anticipated. In a dramatic career move from music – today he manages a water utility in Palo Alto. While getting his monthly haircut at a hair salon which employed a number of stylists, one particular lady caught his eye (Stacy). Noticing each other but never chatting much other then a friendly hello, they eventually connected over a mutual passion for baseball. They married and today live in the San Francisco Bay area but often spend time at a second home in Yountville.
While dating, they both took short trips to the Napa Valley – enjoying both the visual beauty and the wines and meeting local winemakers including Thomas Rivers Brown and Juan Mercado among others. In getting to know a number of winemakers, they soon discovered an openness that people had in sharing information about the industry. As John and Stacy started thinking about making wine, winemakers would highlight both their successes and failures in the industry and try to steer them in a direction that would allow them to succeed.
John and Stacy recall sitting down with Juan at Bottega Restaurant in Yountille for lunch; what might have just been lunch soon turned into a 3+ hour affair. Juan's early advice was pragmatic and extremely helpful – encouraging them to choose a unique name, keep production very small in the beginning, focus on a variety that the Napa Valley is known for (Cabernet Sauvignon) and do not seek outside investors.
Upon getting to know both John and Stacy one realizes their zest for life, food, wine and having a good time is genuine. They truly enjoy people. And this was clearly evident during a recent lunch at Bottega (which could have easily lasted three hours if we had the time!).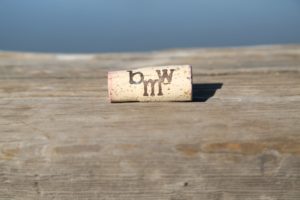 Initially they interviewed numerous winemakers while looking for specific criteria. They wanted someone who was a hands on winemaker – open to their participation and willing to be a teacher both in the vineyards and in the winery. Rebekah Wineburg crafted their 2013 vintage but after one year she became winemaker at a larger winery in the valley and was unable to continue consulting. She then recommended winemaker Maayan Koschitzky who has made all subsequent vintages starting in 2014. Mayan is an accomplished and talented winemaker – currently he is the Director of Winemaking at Atelier Melka (oversees winemaking for a number of their clients) and also consults or is the winemaker for several clients in Israel. Previously he worked at Dalla Valle and Screaming Eagle.
Select Wines
The 2014 Brilliant Mistake Cabernet Sauvignon is sourced from premiere vineyards from two of Napa's most premium regions: the Stags Leap District and Rutherford. Their original intent when building this wine was to create a Cabernet Sauvignon blend with other varieties, but during the blending trials they found a superior wine was created through blending Cabernet Sauvignon from both vineyards rather then blending in the additional varieties.
The 2014 vintage is extremely approachable as a young wine. An elegant bouquet is fruit forward, showcasing aromas of blackberry and raspberry complemented by lesser aromas of tobacco smoke and cedar box. Supple throughout the palate it features a long finish, not memorable because of the tannins but because of the intensity of lingering fruit. Shows flavors of dark cherry and plum. The tannins are pure velvet – fine grained, rounded and very well integrated.
They followed Juan's advice to grow slowly; in 2016 decided to produce a Sauvignon Blanc and more recently produce a vineyard designate reserve wine.
—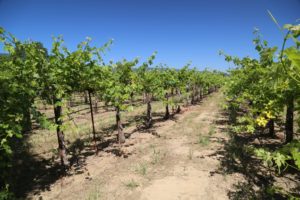 They both spent significant time trying to think of a name; Stacy suggested Brilliant Mistake. It is a simple name that immediately invites questions and curiosity – and is a name that ties into their philosophy. One should be open to life taking unanticipated directions. When John was on the fence about starting this wine label – Stacy simply told him you only live once and if you don't do this now, you might regret it for the rest of your life. The name is brilliant and most certainly was not a mistake!
In 2018, John and Stacey took on two partners to help grow the brand further; Steve Greenbaum and Doc Cohen, both men are wine collectors and are well connected in the business world.
The wines are found at a number of retail establishments in the Napa Valley including at 750 Wines and ACME wine shops in St. Helena and of course at a restaurant they apparently frequent often, Bottega. Visitors to the valley can also taste it at the K. Laz appointment only tasting room, also in Yountville.
The last few years, their production has ranged from approximately 100 cases to 300 cases. For more information and to join their mailing list, visit: www.brilliantmistakewines.com