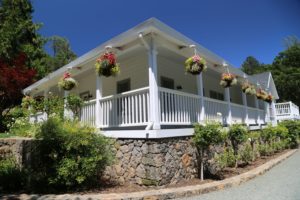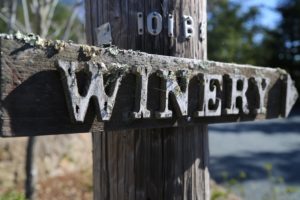 Bremer Family Winery is a historic winery located on Deer Park Road just minutes from the Silverado Trail and Napa Valley on the slopes of Howell Mountain near the small community of Deer Park. This was the 200th Napa winery that we visited as part of our research for Napa Wine Project; we have since completed more than 1,100 visits, tastings and extensive written reviews of Napa Valley based wineries/producers. The winery building dates from 1891 and is located adjacent to the original stone cellar. The cellar was built into the side of the hill in order to keep aging wines cool and it remains very pleasant even on hot summer days.
For such an "unassuming winery" this property has a rich and often confusing historical background due to names and ownership transitions. In regard to wine growing, the story begins with John and Jacob Sutter; by 1884 John Sutter (no relation to the namesake of Sutter's Fort) owned 20 acres of land on what is now in the Howell Mountain sub appellation. Just like today's contemporary wine scene, heirs often get into the wine business. Such was the case with his daughter Caroline (often referred to as Lina) and her husband Emile Leuenberger. In 1891 they purchased land near what is now the tiny community of Deer Park and much later the site of today's Bremer Family Winery.
The Leuenberger's soon built a winery here and called it Sutter Home, named in honor of Caroline's father. Five years after building this winery, they also founded Sutter Home Winery and Distillery in San Francisco and is where they blended and bottled wines made from grapes from their Napa Valley property.
The April 1906 San Francisco earthquake & subsequent fire destroyed their business. Moving their blending and bottling operations to Napa Valley later that same year, they purchased the old Thomann Winery and Distillery just south of St. Helena. Already well established with the name Sutter Home, they immediately renamed their St. Helena property to Sutter Home and prominently painted the name of the winery across the roof of the winery building. It was the Trinchero family who acquired their St. Helena property in the late 1940s and kept the name Sutter Home which they continue to operate today.
But the Leuenberger's original winery in Deer Park was sold and went through several owners including John Ballentine (same family who operates Ballentine Vineyards) who purchased the site in 1922 and reopened operations after the repeal of Prohibition in 1933. He made wines here under the name Deer Park Winery until the 1950s; the Ballentine family eventually sold the property in the late 1970s. Proprietor Bill Ballentine of William Cole Vineyards in St. Helena told us he remembers part of his childhood was spent roaming this property.
After several more owners, winemaking resumed in 1979 headed by winemaker David Clark who began using the property again.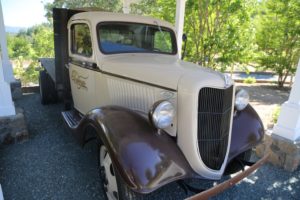 Bremer Family Winery is owned by proprietors John and Laura Bremer; they purchased the site in 2002 and changed the name of the winery at that time. John and Laura used to visit Napa Valley quite often over a span of about 25 years. One day, Laura remarked, "I want to do whatever it takes to never leave this valley" which became the impetus for starting this winery. John used to be involved in mining operations in Southern California including for US Mine Corp and several cement companies, was president of Recy Inc., a sludge composting facility in Corona, CA and was also CEO of Riverside, CA based GroWest Nursery on Growest Ave, now home to Moon Valley Nursery. In Napa, the Bremers were also founding partners of Fumé Bistro & Bar.
The cellar was originally built for smaller production levels in the late 1800s; from 2008 through 2012 the Bremer's drilled a wine cave. The cave encompasses 17,000 square feet which is more than ample space for their extended aging programs and for the most part eliminates the need to stack barrels. Their current production typically ranges between 3,000 and 4,000 cases each year. In 2020, the year of terrible fires, they only produced about 1,000 cases.
While situated below the minimum 1,400-foot elevation of nearby Howell Mountain this site at about 900 feet is just as rocky as a number of Howell Mountain vineyards we have visited. An example of the type of rock can be seen in a side tunnel in the cave which is not covered in gunnite. Thick volcanic compressed ash called tufa runs from the bottom of this section of the cave to the top and during particularly rainy winters, water flows out of this rock into the cave.
In 2020 an application was submitted to the TTB (the branch of the U.S. government that oversees the alcohol industry) to create a new sub appellation within Napa Valley called Crystal Springs. If approved, Bremer Family Winery will be located within this appellation.
This estate property at the time of their purchase was 47 acres; today 9 acres are planted to vine (Cabernet Sauvignon, Cabernet Franc, Zinfandel and Merlot). The Bremer's also own several vineyards on Howell Mountain including off of Las Posadas Road which is a very historical part of Howell Mountain within La Jota Ranch. Total land under their ownership are 110 acres.
On hot days stepping inside the cellar, one will be amazed at how much colder it is inside, as the entrance to their cave is from within the old cellar. Several tasting tables are setup inside the cellar or if weather permits, visitors can taste outside at one of the tables under one of their stately oak trees next to the small and scenic seasonally running creek. This is a long way from some of the noisy, crowded tasting rooms in downtown Napa on Fridays and Saturdays in particular. Visits are personable, casual and unscripted. This picturesque property features a bocce ball court and beautifully landscaped grounds.
Towards the end of a tasting, visitors are accompanied into the cave passing by a number of old wine making pieces of equipment lining the wall at the cave entrance. These devices were used at one point for filtering, bottling and other niche uses. And still filled bottles labeled Deer Park Winery are also on display here as an homage to the former owners.
Bob Boland (who we first met with) has been Bremer Family Winery's winemaker since they purchased the property; after more than two decades, he is now among some of Napa Valley's longest tenured winemakers at one property. The first vintage bottled under Bremer Family Winery was from 2000 crafted from wines already in barrel prior to the Bremer purchase.
Select Wines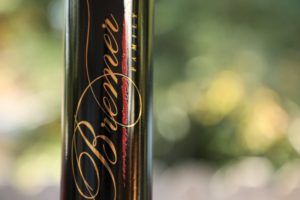 All of the Bremer Family wines are very much hand crafted; winemaker Bolan used to make wine for at least one other small Howell Mountain producer; today his primary focus is on Bremer Family Winery along with his own small Pinot Noir brand, cleverly named: Bob Bolan Wines.
Their wine making philosophy is one of patience. Their Chardonnay often sees close to 2 years in barrel. Red wines made here are typically aged up to 30 months in barrel with an additional 3 years in the bottle before being released; this is significantly longer than most wineries. These are balanced and approachable bottlings upon release. One wine made available to their wine club was 9 years old at the time of its release, a classic example of the sometimes used phrase, "no wine before its time". Blending decisions often take several months. Bremer Family makes 8 to 12 different types of wines each year.
Whites
The 2020 Bremer Family Winery Chardonnay was aged in 100% oak barrels for 18 months of which 1/3 was in new French oak. It went through full malolactic fermentation but is not a 'buttery' bottling. This wine is medium to deep gold in color; the bouquet is sweetly fruited and offers attractive aromatics of butterscotch, honeycomb, pineapple, apricot, a subtle toasted oak note, dried straw and some tropical florals including jasmine. This highly flavorful bottling features a perceived sweetness of fruit on the palate including notes of apricot, yellow peach and pineapple. There is also pear, white nectarine and some tropical notes including mango, papaya and guava. The palate offers a lightly creamy but not viscous texture which is complemented nicely with a bright acidity. This wine finishes with a lingering note of Golden delicious apple.
The 2012 Bremer Family Chardonnay shows intense tropical aromas including of honeysuckle as well as ripe melon and a graphite/minerality nuance. This is followed by a palate which is creamy with a noticeable velvety softness. The finish is clean, lively and rich. This wine is well-layered and drinks beautifully by itself.
Reds
The 2013 Bremer Family Napa Valley Zinfandel (tasted 10 years post vintage) is medium garnet in color; the bouquet offers a diversity of aromas including most which have become tertiary. It reveals scents of of black licorice, old leather, mushroom, bramble, tobacco spice, cooked blackberry, raspberry, lightly toasted bread, dried berries and deeper in the aromatic layering, notes of mocha and espresso. This wine shows flavors of red plum, cherry, dried cranberries, currants and raspberries. It offers plenty of brightness on the finish, mostly red fruited along with fine-grained rounded tannins and light drying but persistent character. The long and somewhat savory finish continues to produce flavor for quite some time and is accompanied by a note of crushed black pepper. This wine still a few years of life ahead of it, but we would drink it sooner than later. And it would pair well with pepperoni pizza or red meat on the BBQ.
Some of their older Cabernet Sauvignons in particular develop well after aging for a few years; these bottlings feature smooth and velvety mouth feels with a pleasing balance between texture, flavor, and acidity. The 2016 Bremer Family Napa Valley Cabernet Sauvignon is a blend of 93% Cabernet Sauvignon, 6% Cabernet Franc and 1% Petit Verdot. This wine shows very nicely at the time of our tasting 7 years post vintage and was their current release. This bottling is deep ruby; the bouquet offers a ripe sweetly fruited bouquet with notes of chocolate, Graham Cracker and mocha along with aromas of dark plum, blackberry, boysenberry and dark cherry. These aromatics are somewhat mirrored on the palate with a perception of ripe fruits along with licorice, chocolate and a savory and slightly dusty finish including flavors of tobacco spices. The tannins are lightly textured and are well-integrated. This wine drinks wonderfully by itself.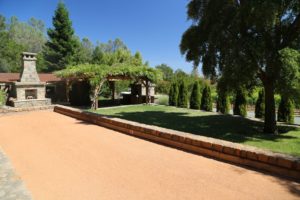 The 2015 Bremer Family Claret is a blend of 54% Cabernet Franc, 40% Cabernet Sauvignon and 6% Merlot. This wine is deep ruby in color; the bouquet is immediately spicy with notes of sweet tobacco and dried herbs along with ripe Santa Rosa plum and chocolate. The focus here is clearly on the fruit with the barrel aging providing subtle complementary characteristics both on the bouquet and the palate. This is a balanced and easy drinking red wine that offers flavors of plum, blackberry and dark cherry. The lightly grainy tannins are felt more on the front of the palate than the finish. This wine lingers slightly savory accompanied by bright red fruits.
Not many Napa Valley based wineries make port, but Bremer produced for at least one vintage, a white port-style wine (Muscat grapes) and during certain years, a very limited red port-style wine, primarily made from Cabernet Sauvignon grapes. The 2010 Bremer Family Port (tasted 13 years post vintage) is medium garnet in color; the intense bouquet offers a rich union of dessert and baking spices including toffee, caramel, brown sugar, rum raisin, molasses, Bailey's Irish coffee, clove, cardamom, mocha and brown chocolate. But there is plenty of fruit here still including ripe blackberry, boysenberry and a dark cherry liqueur. Smelling this olfactory orgasm reminded us of walking into winemaker Dick Peterson's Christmas tree barn next to his Christmas tree farm on Darms Lane in Yountville many years ago and sampling cider and holiday cookies. Sometimes aromatics can trigger strong feelings of nostalgia. Equally as intense on the palate, this wine delivers flavors of blackberry, boysenberry jam, dark slightly overripe cherries, black chocolate, brown sugar, cardamom and cloves. This wine's sweetness is tempered somewhat with its bright acidity. It was fortified mid fermentation with Germain Robin brandy. This is 'sailboat wine' or cold winter evenings cuddled on a couch around a wood-burning fire kind of wine.
The 2009 Bremer Family Merlot shows sweet aromatics with notes of baking spice including cinnamon, mocha and toffee. The sweetness of aromas continues onto the palate with a sweetness of fruit (no residual sugar) and flavors of ripe blackberry and plum. This is not a light Merlot; it delivers a complexity and richness of flavor. The finish features moderately gripping tannins.
Bremer Family also produced Austintatious for a few years, a wine named after John and Laura's son Austin (a unique red varietal blend).
—-
Fumé Bistro & Bar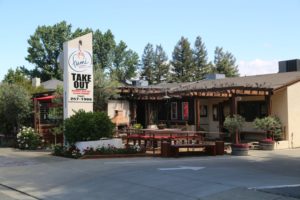 This small restaurant is located right off of Highway 29 just north of the city of Napa; it was previously home to a number of restaurants including the Flying Boar. Longtime chef in the valley and one of the partners Terry Letson joined initial partners John and Laura to open the restaurant. NOTE: John and Laura are no longer involved with Fume Bistro and have not been for years.
Finding restaurants with staying power in the competitive Napa Valley culinary scene is very difficult. We first ate here with friends back in 2009, but we are definitely due for a revisit soon.
—
Bremer Family maintains a fairly extensive library collection of bottlings for sale with vintages available up to 20 years old including a number of large format wines. To have a library collection available like this is a a rarity among Napa Valley based wineries. Other than a very limited placement at Carpe Diem Restaurant in Napa the wines are sold direct to consumer through visits, their website and their wine club. For more information, to schedule a visit to the winery (children and pet friendly) or to join their wine club, visit: www.bremerfamilywinery.com
Property

Cave/Winery

Old Winemaking