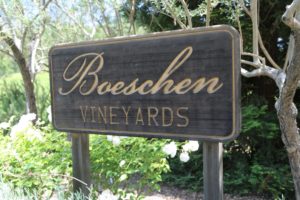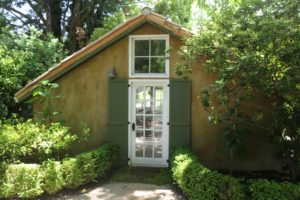 Boeschen Vineyards is a family owned boutique winery and vineyard located north east of St. Helena off of the Silverado Trail. Boeschen Vineyards was founded by Dann and Susan Boeschen; in 1999 they acquired 35 acres of land (came with existing vineyards). For several years before producing their own wine from the estate, they sold all their grapes to several other local producers.
There are certainly a number of ways one becomes a winemaker. Dann & Susan's son Doug was working as a management consultant in the San Francisco Bay Area and previously had no background in the wine industry. After his parents purchased this property, Doug decided to switch careers and began working for the small M&L Vineyard Management Company (owned by local vintners). Enjoying the work and looking to further his wine education he soon enrolled at the University of California, Davis and graduated with a degree in viticulture and enology.
Some of Doug's on the job wine training was at Sequoia Grove Winery and at the well-regarded Spottswoode Winery where he helped to craft some of their world-class wines and at Chateau Mercier in Bordeaux France. Today Doug is the primary winemaker and partner in Boeschen Vineyards along with his father and brother-in-law.
Over the years, we have met with numerous boutique producers in the Napa Valley – for such a small operation their winemaking facility is among the nicest and well-designed operations in the valley. The winery is entirely contained in a small cave including having the luxury and space of being able to store all their case goods on site (even from past vintages). The Boeschens helped designed much of the cave – overseen by the well-regarded Lail Design Group (a local architectural firm who has designed a number of premium wineries in the Napa Valley).
The Property
The property has a fascinating history; the barn and home date from 1880 supposedly built by Leland Stanford (of Stanford University fame). Unfortunately, county records during this time period have long since been destroyed so the Boeschen's have been unable to completely verify this. A Russian princess (Louba) even lived on site for some years. Doug recalls one of their neighbors remembers spending time with her as a young boy and playing in the 300-foot-long cave she had hand-dug into the hillside above her home. However, the reason for drilling this cave remains a mystery.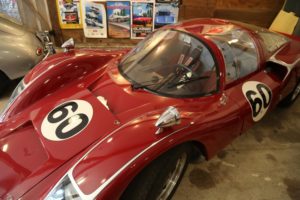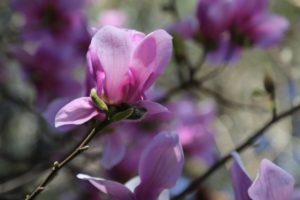 A camellia nursery and a Christmas tree farm also operated at various times and the Lord & Burnham built greenhouse on site is reportedly the oldest metal framed greenhouse on the west coast and has been featured in Sunset Magazine. Incidentally this company has been building greenhouses since 1849. The property also features a number of unique species including a rare Dawn Redwood (the arborist for Napa County in the 1920s lived on the property).
The estate is surrounded by forested hillsides and is located in its own tiny valley – what first strikes someone about a visit here is the beautiful quiet and the gorgeous gardens with its 100+ varieties of roses including a 150-year-old Lady Banks' rose 'tree' that extends for nearly 90 feet in one direction and only blooms for several weeks in April.
Vineyards
Despite having only 11 acres of vineyards the site features a wide variety of soil types which as Doug notes, adds additional challenges in the vineyard management but certainly brings complexities to their wines. Soils range from deep loam to 10 inches of topsoil over an impenetrable layer of volcanic ash.
The vineyard also backs up to "glass mountain" which is an area known for its black obsidian – this rock is also found in their vineyards. Part of their vineyard is on the valley floor and part is planted on hillside – conveniently already terraced from its prior use as a Christmas tree farm. One advantage of being a small winery is the ability to pick individual sections of their vineyard at certain times rather than picking the entire vineyard at once. Their vineyards are separated into 14 distinctive blocks, the fruit from each of these blocks is kept separate from each other during the winemaking. Having multiple small lots is advantageous when creating the final blends prior to bottling.
Doug oversees their vineyard and helps with canopy management, fruit dropping and harvest decisions.
Five of the primary Bordeaux red varieties are planted on site (70% of their vineyard is planted to Cabernet Sauvignon); the one white variety in their vineyard is Sauvignon Blanc. The oldest vines on the property are Merlot dating back to the mid 1970s.
Boeschen Vineyards is managed extremely sustainably. They do not till the soil, use their own compost and introduce beneficial insects and predatory birds (owl boxes are scattered among the vineyards). Their sustainable farming practices have been validated; in 2007 they were certified by the county of Napa as Fish Friendly Farming (Napa Green) and were only the 9th winery in Napa to receive this.
Select Wines
Doug maintains a gentle approach to wine making, showcasing their vineyard fruit and thoughtfully managing tannins and crafting wines with restrained alcohol levels. The family produced wine from 2000 through 2005 but did not release these vintages. Their first commercial release was in 2006.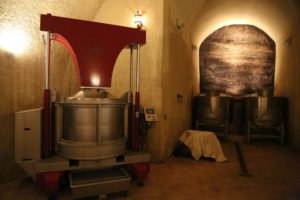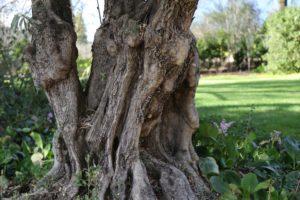 As of the time of this review Boeschen produces six wines including Sauvignon Blanc, a Bordeaux style blend named Carrera (named after a coveted Porsche racing automobile – Doug's father has long enjoyed racing Porsche vehicles), a Cabernet Sauvignon and the Winchester Reserve Cabernet Sauvignon (named in honor of Doug's mother – Winchester was her maiden name) usually only a 3 barrel selection.
Never the same blend each year, the final Carrera wine is determined by the wine making team through barrel selection. The 2006 Boeschen Vineyard Carrera is 93% Cabernet Sauvignon blended with tiny dollops of Cabernet Franc, Merlot and Petit Verdot. One can sometimes ascertain an elegant wine from the bouquet – in this case the aromas show elegant floral notes, dark red fruit, and a kiss of cedar. This elegance continues onto the palate; the entry is soft, rounded and very approachable in its youth – showing hints of baking spices, dark red cherry, and a pleasant touch of cocoa to accompany the fine-grained tannins on the finish.
The 2006 Boeschen Vineyards Cabernet Sauvignon is a fairly dark wine in the glass with a bouquet showing a pleasing dustiness and earthy quality – with a touch of cigar smoke interwoven among the delicious fruit aromas (ripe blackberry). This wine has good structure with broad well-defined tannins. Plum, dark cherry and just the right amount of tartness towards the finish make this a good wine to enjoy with a meal. This is a bigger wine than the Carrera with some of the earthiness found on the bouquet also represented on the finish; both wines will have excellent aging potential.
The 2016 Boeschen Vineyard Carrera features a sexy updated label re-branded starting with this vintage by acclaimed label designer, Chuck House of Icon Design Group (in our humble opinion, one of the top three wine label companies in Northern California, for reference, the other two being Vanderbyl and Pate International). Features a slightly raised red outline of a Carrera 6 on the label, (only 50 of these rare beauties were produced in 1966) with a textured finish to represent the leather interior of the vehicle and an image of its gear shift vertically lined up next to the vintage date.
The 2016 Boeschen Vineyard Carrera shows plenty of fruit on the bouquet but also complemented by earth tones, mushroom, white pepper and other spice notes including espresso and roasted coffee bean. Highly approachable in its youth already shows a pleasing balance. The palate features mouth filling red and darker fruit flavors including blackberry and plum. Tender tannins linger softly along with notes of cedar box.
The 2016 Boeschen Vineyard Cabernet Sauvignon is 98% Cabernet Sauvignon and 2% Petite Verdot. Initially somewhat savory on the bouquet with meaty aromas, ripe plum, darker spices and cedar box. As the wine opens further, more fruit comes forward. Balanced with loads of flavor including plum and ripe blackberry. Offers an intensity of flavor without being framed by heavy tannins. Lingers with both integrated grape and oak tannins.
—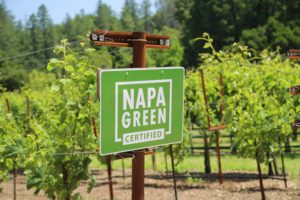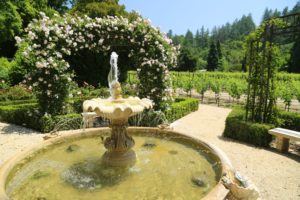 And their wines have done quite well in various competitions. One of their estate Cabernet Sauvignon wines earned a Double-Gold for the top category at the San Francisco Chronicle's 2016 Wine Competition. And the Carrera Estate Blend has been equally praised – to the other end of the state, it won the Best of Class Award in the 2016 Los Angeles International Wine Competition. This is a major competition with over 3,000 wines entered from nearly 1000 wineries.
Because of the sizable harvest in 2013, Boeschen Vineyards bottled a standalone Petite Verdot wine. Only 75 cases were produced.
All grapes for their wines are entirely from the estate. They used to sell the majority of their grapes but over the years have been holding back more fruit for their own production. At the time of our latest update to this review, they are producing only about 1500 cases each year.
We first discovered their wines years ago at a Cheers St. Helena event (a community inspired monthly wine & retail event held on Main Street for several years). At that time, Boeschen Vineyards was pouring wines from their inaugural release. A visit to the estate is for serious wine enthusiasts and is by appointment only. Tastings are always with one of the family members or one of the winemaking team.
Nearly all of their wines are sold through a mailing/allocation list or their wine club (a tiny bit is distributed through Napa Valley Winery Exchange (located in the city of San Francisco and owned by the family that operates another winery in the Napa Valley, Whitehall Lane Winery). For more information and or to schedule a very personalized tasting, visit: www.boeschenvineyards.com
Vineyard

Cave

Estate