Belo Wine Company is owned and operated by winemaker Terence Dewane. He has been making wine commercially in Napa since his first vintage in 1992 which was merely a barrel. It is always an extremely rare treat for us to try dessert wines from Napa because there are so few producers here who specialize in the "sweet stuff". Belo's main specialty is premium Port wine. Granted there are a number of Napa wineries who may make one sweet wine each year sometimes just as an after thought. However out of over 520 Napa producers that we have visited and tasted with to date we can count only a handful of producers whose specialty is all or almost entirely dessert wines. When you think about the length of time it can take to make a premium dessert wine and bring it to market, you can see why there are not more of these producers in the valley.
Terence spent his formative years growing up in Brazil but only became hooked on sweet wines when he was studying at UC Davis. At the time, the university vineyard contained several Portuguese varietals and a friend suggested they make some port on the side. In later years Terence gained valuable wine-making experience by working at notable Napa wineries including Cakebread, what is now Turnbull Cellars and Clos Pegase.
Today Terence travels to the home of port, Portugal, at least once a year. When he initially began making wine commercially he traveled to Portugal to purchase pipes or "pipas" in Portuguese. These are made of chestnut wood in contrast the to mostly French and American Oak used predominately in the wine industry. He uses these pipes for aging each vintage.
There are many varieties used for making Port wine, however their are five notable varietals grown in Portugal that are used in making high quality port wine. They are Touriga Nacional, Tinta Roriz, Tinta Barroca, Tinto Cao, and Touriga Francesa. Belo uses several of these varietals in their own wines. These varietals are quite difficult to find in the Napa area as there are only select vineyard locations with these – Pope Valley in Eastern Napa County has several sources. Terence has also helped develop part of a vineyard in Pope Valley which supplies him with several Portuguese varietals. Terence compared growing these varietals to what Cabernet Sauvignon was going through back in the late 1960's and early 1970's in the Napa Valley. He says California is still in the midst of the evolution of dessert wines. With our climate growers can produce incredibly rich flavored port wines but are still figuring out site locations, crop loads, watering regiments and unique terroir best suited to these types of wines.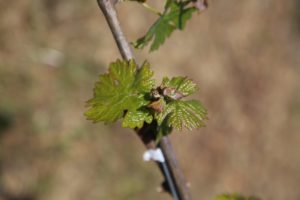 Belo has made several white dessert wines in the past; it depends on grape availability. All their wines are typically bottled unfined and unfiltered for maximum flavor. Our favorite of the whites is the 2000 Sauvignon Blanc Dessert Wine. Bottle age has treated this wine very nicely. It originally saw new French Oak during the aging but after all this time in the bottle the oak nuances are seamlessly integrated into the wine. It is dark amber in color with a complex nose showing honeycomb and baking spices. The palate is sweet but not overly so and is also not too viscous, rather there is a nice balance between sweetness and flavor. Notes of browned sugar, crème Brule, apricot and pear show on the palate. There are no orange peel or annoying minerality notes on the finish that we think detract from this kind of wine.
All Belo's Ports are vintage wines. We had the privilege of trying one of Belo's earlier wines, a vintage (or "Colheita" in Portuguese) Tawny Port from 1996 made from Tinta Isabella. This wine saw 8 years of barrel aging in the Chestnut barrels or "pipes". This wine is available in both 375 and 750ml bottles with much faster aging of course occurring in the smaller bottle. This wine is already fairly brown in the glass with a very aromatic nose full of butterscotch and caramel characteristics which also continue to the palate. Should you choose to drink this, we recommend enjoying this wine around a roaring fireplace in a cabin in some snow covered mountains!
Our favorite of Belo's Ports is the 2002 Tinta Roriz (slightly blended with Touriga Nacional) "Ramona's Reserve", named after Terence's daughter. Belo usually uses Tinta Roriz for blending in other wines but this year happened to be a stellar vintage for this varietal and it was bottled separately. This wine is a dark red color in the glass. As soon as you get a whiff of the nose its fairly easy to say something like "mmm, that's awesome"! The nose on this wine is all about elegant rich fruit, almost briar like with notes of spices and faint undertones of vanilla. The mouth is a rich explosion of flavor, blackberry and raspberry that is mouth filling and well rounded throughout from start to end. The finish is slightly dusty with flavor and continues with the warmness of the alcohol which lingers for some time. This is a well structured wine throughout and a joy to drink. Oh and we should also mention that this wine only gets more complex after its been opened a few days.
With ripe California fruit its always a fine line between producing ports that are too viscous and prune like in nature. This is a line that Belo walks fairly well, in part opting to pick at slightly lower brix levels and of course staying away from sourcing fruit from hot summer climates. The 2003 Toriga Nacional blended also with Tinto Cao, Tinta Roriz and Tinta Barroca is one of the richest juiciest ports that Belo makes. The nose shows notes of sweet candied fruit and the palate is full of very ripe densely flavored berry fruit.
Do not confuse this winery with several other similar sounding local wineries, Bello Family Vineyards, Bella Winery, and Bell Wine Cellars! Belo Wine Company is the only one of these specializing in dessert wines. Belo means "beautiful" in Portuguese. For an artisan hand crafted dessert wine producer they have kept their prices rather reasonable over the years. Note that Belo also typically has slightly older vintages available for purchase.
NOTE: website currently down, will archive this review if no longer making wine commercially.