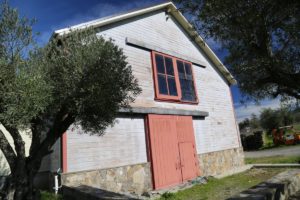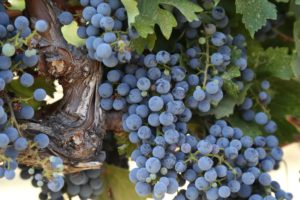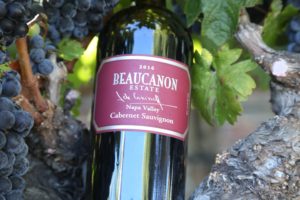 Beaucanon Estate is a private winery which has been producing beautiful Bordeaux styled wines in Napa since 1986. They are one of the older Napa wineries quietly producing stellar wines while remaining well under the radar of most Napa wine enthusiasts.
The de Coninck family of Saint-Émilion has a long history of operating wineries in the Bordeaux regions – 9 generations that date back to the mid 1740s. Jacques de Coninck originally came to the Napa Valley in 1978 looking at the possibility of growing grapes and starting a winery. Their first home in Napa was in the winery building that housed Provenance Winery on Highway 29 for many years, which today is the home of Far Niente's Bella Union Winery. They eventually sold that property and in 1989 purchased what is known as Longwood Ranch. Today Beaucanon Estate is run by his children, brother and sister Louis and Chantal. Louis de Coninck is the winemaker.
Longwood Ranch is a portion of land that used to be a part of the Rancho Yajome that was given to Jose Manuel Salvador Vallejo in 1853 (the younger brother his more well-known sibling, General Mariano Vallejo). The name of the ranch dates back to the 1860s, an homage to a long row of oak trees that grow along the Napa River. At one point the property was planted to prunes and grew numerous vegetables. The first grapes were planted here in the 1970s – Chardonnay. An old Adobe building stood on site until it was burned down in 1970. And prior to the de Coninck family ownership, Golf Pro Johnny Miller used to the part of their property where the winery is located.
The property is 94 acres of which approximately 80 are planted to grapes – predominantly to several clones of Cabernet Sauvignon. The vineyard is dry and organically farmed.
Everything about this winery is true to their Bordeaux roots, including the vineyard management and wine making. Rows are small and tightly spaced and terroir specific clones are used based on soil types. 94 acres of vines are organically farmed on site. All their wines are estate grown – both red Bordeaux varieties as well as smaller amounts of Chardonnay and Sauvignon Blanc. Much of their vines were replanted in 1996.
They own three sizable vineyards in the Napa area of which they carefully choose the fruit they want and sell the rest to other wineries. Soil analysts from France initially surveyed their vineyards and made recommendations for where to plant certain varieties including specific rootstocks which would perform well. They use a several rootstocks for their Cabernet Sauvignon including a French Clone (337) which typically produces very small fruit with intense concentrated flavors.
The philosophy of the de Conincks regarding wine pricing comes from Europe; a good wine should be enjoyed on a daily basis with food and be available at a reasonable price. This has carried through to all of their pricing. Even their Reserve Cabernet Sauvignons are priced where many of the local high-end wineries start their pricing. Their reserve wines are made in limited quantities and are only produced during certain cool weather years as quality is of the utmost importance.
Select Wines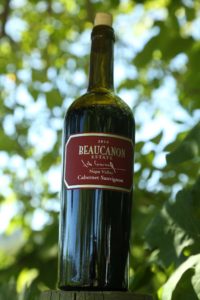 During our visit with Chantal at the estate, we tried several delicious wines including the Beaucanon Estate 2006 Sauvignon Blanc. This wine has a very floral nose with hints of mint and other herbs. It is a crisp wine with flavors of honeysuckle and melon.
Their Merlot is not your typical California Merlot, i.e., it does not have any jammy characteristics. It is a well-structured deep red Bordeaux blended wine with an inviting and complex nose. Pleasing flavors of red cherry, blackberry and hints of oak follow through on the palate.
The Beaucanon Estate Reserve Cabernet is a gem. As of the time of this review we tried their current vintage, a 2000 which was already 7 years old by the time we tasted it. This wine can easily age another 10 years but was already drinking nicely. It featured velvety tannins and aromas of cherries on the bouquet as well as a touch of mocha and vanilla from its two years aging in French oak.
The 2016 Beaucanon Estate Napa Valley Cabernet Sauvignon (blended with 10% Merlot and 0.5% of Petit Verdot) offers elegant yet riper style aromas on the bouquet. Garnet in the glass, the wine offers aromas of plum, dark cherry and black licorice. Also notes of cassis, the faint smell of old cedar and a subtle darker spice nuance. The bouquet is primarily about the fruit rather than secondary characteristics from the oak aging.
Fairly supple on entry, this harmonious texture follows the full breadth of the palate. Finishes with higher toned fruits including red cherry, raspberry and plum that errs on the less ripe side. The tannins are somewhat grainy – darker in nature but not course – lingers with a tobacco smokiness and white pepper. Slightly chewy on the finish. Very approachable in its youth but with attributes that will allow this wine to age nicely for at least the next 10+ years – including good acid, depth of flavor and tannins. Very reasonably priced.
De Coninck, France Connection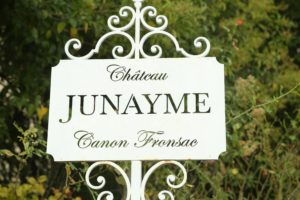 Louis's brother, François De Coninck oversees three château's in Bordeaux including the original family estate, Château Junayme near the village of Fronsac which has been in the family since 1760 – and two other properties much more recently purchased including Château Canon (not far from Château Junayme) and Château Bellevue Figeac in Saint-Émilion. Château Junayme is 11 planted hectares. The other two properties are 5 hectares each.
François is the ninth generation to oversee their family wine business. The old château (where François) lives was built in the late 1800s. Château Junayme is a lower hillside property – located slightly above a small valley.
François focuses his wine making style on the grapes rather than other influences – preferring to use a gentle amount of oak. He bottles the wines on site transporting a small bottling line hooked to the back of his truck to each of the three properties.
—
Their wines are distributed internationally including in Japan and domestically in part through Total Wine & More. A select amount of their wines from their France based properties are also sold in the United States. Total production of Beaucanon Estate is around 12,000 cases annually. Beaucanon Estate now selectively takes appointments for tastings and reservations can be made through their website. For more information visit: www.beaucanonestate.com
Note: This review has been identified as needing a *major* update.
Château Bellevue-Figeac, Saint-Émilion France

Château Canon Fronsac, France
Photos coming by at some point.
Chateau Junayme, Fronsac France

Fronsac, Gironde