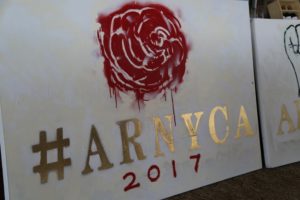 ARNYCA Cellars was founded by Steve Distler and Luis Pettinato. Steve was born and raised in New York City; his first introduction to wine was while in graduate school at the Rochester Institute of Technology (where he earned his master's degree in education). Later he taught history for 3 years at The American Sign Language and English Secondary School in New York City. Steve furthered his wine education by working retail at Italian Wine Merchants in New York City where he discovered a love for Italian wines – perhaps a nod to his Italian heritage (his mother was born in Italy).
Steve intended to open a wine bar in New York City; his plans changed after he took a short 4-day vacation to the Napa Valley. Inspired by the wines and the region he moved to Napa full time in 2007. As he says, jokingly – he moved away from New York because the pace of the city was a bit slow for his taste. Embracing the much slower Napa lifestyle and still nurturing the idea of opening a wine bar, ultimately, he did so with several partners opening Carpe Diem in downtown Napa. Carpe Diem remains open, although Steve is no longer involved.
Sometimes a collection of talent is pooled based on random introductions made from contacts while working within the wine industry. Prior to starting ARNYCA Cellars, Luis was the Restaurant Manager at The Grill at Meadowood and Steve was employed at Del Dotto Vineyards. One afternoon, Luis came with several friends for a tasting at Del Dotto and both he and Steve connected over personality and a shared passion for food and wine. Later when Steve was the General Manager at O'Brien Estate, he hired Luis (who continues to work at O'Brien).
Before a career in wine Luis worked at Le Cordon Blue in Buenos Aires. For 15 years he worked in kitchen management at fine restaurants in both Los Angeles and Napa Valley.
And while at O'Brien Estate they met winemaker Mark Davis – Mark has made all vintages of ARNYCA and continues to do so. He is a graduate of the University of California Davis with a degree in both Viticulture and Enology. Like most young winemakers these days he has an international pedigree of wine making experience including in Australia and in South Africa. And in 2012 he started his own label, Cobden Wini Wines.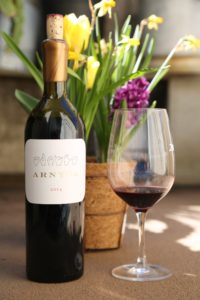 Rather than name the wines after themselves they created a name that combines a sense of three places; AR for Argentina where Luis was born and raised, NY for New York City where Steve was born and raised and CA for California where they both met and currently live.
Select Wines
The focus is on several limited production wines including a rosé made from Pinot Noir from the Russian River, a Cabernet Franc, a rare for a Napa Valley producer, Albariño, a white Spanish variety and a rosé of Grenache. In 2020 ARNYCA released a very limited production (20 cases) of the ARNYCA Brut, a sparkling wine from California's North Coast; this is is a blend of Chardonnay, Pinot Noir and Pinot Meunier. Their total production each year is under 1,000 cases; their first Cabernet Franc was from the 2013 vintage and first rosé from the 2015 vintage.
The 2017 ARNYCA Rosé of Pinot Noir is salmon-flesh colored in the glass (pinkish orange). Aromatically this wine is generous showing aromas of strawberry, rhubarb and a Jolly Ranch watermelon nuance. Not light on the palate, the wine features both intensity of flavor (citrus) and a pleasant weight. Supple and seamless from beginning to end the wine shows a pleasing roundness or viscosity if you will but also a crispness – especially on the finish. This wine can be 'dangerous' – it drinks far too easily!
The label on this wine changes from vintage to vintage, but always portrays variations of an image of a rose. Matthew Olyphant is an acclaimed artist whose works have been shown at a number of fine galleries both domestically and internationally. His works often portray a sense of movement. Steve owns Matthew's original painting for this label – which was created using spray-paint. In a nod to social media communication, the label is also a hashtag.
And Steve literally touches every bottle of wine they produce – he writes the bottle number by hand on each of the labels.
Rather than focusing on the somewhat ubiquitous Napa Cabernet Sauvignon, Steve and Luis decided to focus on a variety they both enjoy drinking – Cabernet Franc.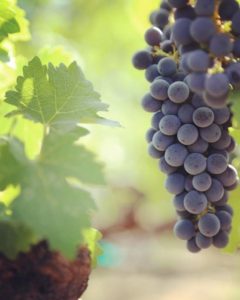 The 2014 ARNYCA Cabernet Franc was sourced from vineyards in Howell Mountain and Calistoga. The wine spent 22 months in French oak and is 100% varietal. In a blind tasting one might lean more towards this wine being a Cabernet Sauvignon. Lively and bright on the bouquet the youthful aromas are immediately inviting. Fruit forward with aromas of blackberry, boysenberry, mocha and dark chocolate. Generous and well layered aromatically. Packs an intensity of fruit but without massive tannins. Supple on the mouth feel from the start to the finish – lingers smoothly with dusty but very well integrated slightly chalky tannins. Features a richness not always associated with this variety.
The label for this wine is a tribute to Steve's parents, both of whom are deaf; in fact Steve learned sign language as his first language. The fingerspelling (American Sign Language) shown on the label spells out each letter in ARNYCA.
NOTE: this review has been identified as needing a **major** update.
—
In 2023 ARNYCA partnered with the National Association for the Deaf (NAD) and will donate a portion of the proceeds from the sales of their wines to support issues affecting the deaf and hard of hearing community. NAD was founded in 1880 to help promote the interests of the Deaf Community on a national level.
Other than a tiny bit of distribution to select Napa restaurants including Morimoto & Oenotri, limited by certain vintages, all the wines are sold direct to consumer via their mailing list. For more information visit: www.arnycacellars.com