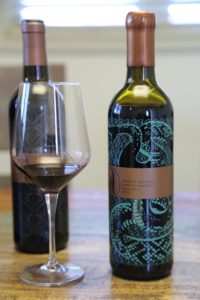 Angelo Cellars was founded by vintner Chad Angelo in 2005. Chad grew up in central Illinois, a part of the state he refers to as "Bud Light Country" and did not have any exposure to wine until he went to the University of Missouri (only about an hour from one of the country's most historical wine producing regions, what is now the Hermaan Wine Trail along the Missouri River). Taking full advantage of his proximity to wineries, he began to develop his palate. Moving to Dallas for work (he is a retired aerospace engineer for Boeing Co.) he continued to cultivate his interests in both food and wine (helped by the fact his boss was a wine enthusiast). He eventually moved to Colorado Springs (where he lives now) and commutes to the Napa Valley a number of times each year during critical times (harvest, blending etc).
Chad's first commercial interest in wine was in Temecula where he worked a harvest and eventually became an investor and partner for 9 years in the winery, Monte de Oro. He was already familiar with the Napa Valley having tasted his way through the valley. He knew that to make world class Cabernet Sauvignon he needed to work with Napa grown grapes.
The first Angelo Cellars vintage was the 2005 inaugural release, a tiny less then a barrel production of Cabernet Sauvignon of To Kalon Vineyards – grapes that Chad was able to secure through Crushpad (a winery no longer in business that produced wine for numerous clients). An advantage at the time, were some of the premiere vineyard sources available to Crushpad. They were then able to offer these fruits sources to some of their selected clients; one would typically not have this ease of access today as a new vintner (such as to the To Kalon vineyard). A number of vintners we have met with actually started their first vintages with To Kalon fruit through Crushpad.
Chad blended this wine himself and then in a gutsy move to see how his wines would be regarded in a competition, he entered his inaugural release in the San Francisco International Wine Competition (the largest and most influential wine judging competition in the country). His Cabernet Sauvignon took the competition's highest honors – a double gold.
From his early work with To Kalon Chad realized the absolute importance of working with premier vineyards and over the years has continued to do so from select sites up and down the valley including Atlas Peak, Coombsville, Howell Mountain, Pritchard Hill and Mt. Veeder.
Chad's focus is on Napa Valley Cabernet Sauvignon; he will quickly tell you that Napa Cabernet Sauvignon is the best in the world. His wines showcase this variety with very small percentages of other red varieties typically blended into each wine to as he says, "enhance the wine". These are artisan hand crafted wines – where each wine and each vintage has it's own character – this is clearly evident on both the bouquet and the palate when trying a number of Chad's wines side by side including wines from different vintages from the same blocks in the same vineyard.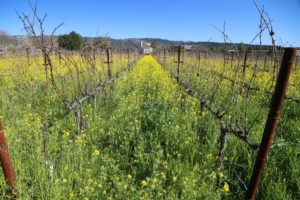 A "self described foodie" as Chad describes his culinary prowess – his wines are meant to be enjoyed with food. His wines are not overly extracted and are not built upon high sugars at the time of harvesting. His Cabernet Sauvignon wines tend to be in the upper 13 to mid 14% alcohol range.
The 2012 Napa Valley Cabernet Sauvignon was sourced from Coombsville (a cooler very moderate temperature growing region in the southern part of the valley). The bottle from this vintage is easily identifiable by the reptilian look – a rattlesnake wrapped around the glass. Shows very pretty aromatics that one notices as soon as the bottle is opened including dessert spices – this wine drinks well young. Smooth and supple on the palate, it is rounded in its approach with fine polished tannins anchoring a pleasing finish.
In a remarkable show of vintage diversity, the 2013 Stagecoach Vineyard and 2014 Stagecoach Vineyard Cabernet Sauvignon are worth trying side by side. This now prominent vineyard was sold to the Gallo Family in 2017 with fruit contracts to be at least honored through the end of individual contracts – and hopefully longer. Like with his other vineyard sources, Chad pulls grapes from the same blocks each year.
The 2013 Stagecoach Vineyard Cabernet Sauvignon was a big wine when it went to bottle. It is still a big wine at the time of our tasting. It is dark in the glass. Initially reveals aromas of coffee grinds, tea leaf with blackberry tinged with a hint of mocha. Juicy on the palate this is a quintessential Napa Cabernet Sauvignon – flavorful, with good acidity and robust structure. Long lasting finish with both power of fruit and tannin. Has all the early hallmarks of being able to hold for a long time. A wine well worth seeking out.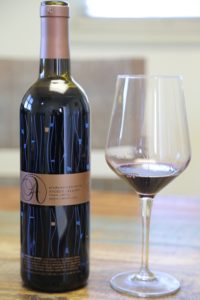 The 2014 Stagecoach Vineyard Cabernet Sauvignon is as dark in the glass as the prior vintage – shows a very appealing bouquet with a sweet core of fruit throughout the aromatics, complemented by dessert spices and a dusty nuance. Very approachable in its youth shows good acidity with flavors of blackberry, black currant and black licorice. Noticeable tannins but not nearly as robust as the 2013 vintage – very well integrated and fairly soft on the finish.
The 2014 Mt. Veeder Yates Family Vineyard shows a very noticeable bouquet – one that can be picked out in a lineup of wines with aromatics that tend to be more fruit forward and sweeter in their approach. Aromatically this wine is the opposite – showing dark and brooding fruit – an earthiness if you will. Flavors of black currant linger with a plum tartness and fairly robust tannins that anchor a very long finish.
In an example that these wines are built to age, we tried the 2009 Private Reserve (with the grapes coming from Coombsville). Perhaps still tastes younger then its vintage date – this wine arguably has plenty of life ahead of it. Very dark in the glass; somewhat brambly on the bouquet it shows notes of blackberry, cigar smoke and white pepper. On the palate reveals notes of leather and dark cherry. Supple yet noticeable and somewhat dusty tannins anchor a long finish
The labels on the bottles are immediately eye catching. Transitioning from a paper label in 2012, the current bottles feature a silk screened label which wraps around the entire bottle. And in a further nod to artisan work and a labor of love, each wine has its own unique label – and each of these labels change every vintage.
Over the years Chad has built his brand organically, staying small and relying mostly on word of mouth. He has no local distribution – the only distribution currently at the time of this review is in Michigan including a strong presence on Mackinaw Island. Current production is less then several hundred cases with the intent to continue to grow slowly but always remain very small. He maintains a wine club with shipments three times a years.