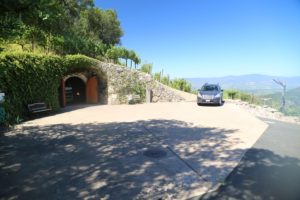 Alyris Vineyards was founded by Ewan & Cyndy Downie with the release of their 2013 vintage. Ewan was not always interested in wines – rather was more of a 'beer drinker' as he puts it. But a colleague introduced him to fine wine over dinner one night. He told Ewan he was going to order a bottle of very fine wine to enjoy with their meal. Ewan was indifferent to the suggestion having only tried cheap wines in the past and perhaps wouldn't appreciate a fine bottle of wine. That changed rather quickly as soon as he tried this wine; based on his first positive experience with wine he soon started seeking additional premium wines and trying to further his knowledge about the wine industry.
Ewan and Cindy have been visiting the Napa Valley for 10 years – over time exploring the valley's diversity in wines, styles and micro climates. Ewan has been involved in commercial gold mining for many years and currently serves as President of Premiere Gold Mines Limited, an International gold mining company. He would attend an annual gold show in San Francisco which gave him the opportunity to come up to Napa. Once a year visits soon turned into 2-3x per year trips to the valley.
They began to think about purchasing property in the Napa Valley. Ewan gave his real estate agent specific instructions "look for hillside properties, I want to look down on the valley from the mountains, not up at the mountains". In 2014 they located an existing cave winery and vineyards 1,200 feet above sea level on the slopes of Mt. George. Nearby neighbors include Jarvis Winery and slightly further to the east, Kenzo Estate.
The property is 18 acres of which 6 acres are planted to Cabernet Sauvignon. The vineyard is separated into three unique blocks (or as Ewan calls them Takes – Take 1, 2 and 3) based on soil type and exposure. Each of these blocks is often picked separately from the other and always fermented and aged separate from each other until the final blends are created. While the wine is made at a nearby winery in Coombsville, their cave is used for the barrel aging. A permanent spring is located on the property and they use this water in part to water the vines.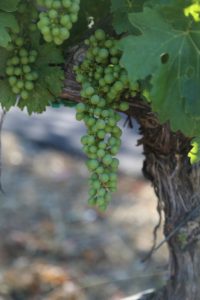 Ewan has long enjoyed the wines from Ehlers Estate. Prior to purchasing this property he researched who made some of the Ehlers Estate wines. He quickly discovered winemaker Rudy Zuidema. So he phoned Rudy and told him he was thinking of purchasing a hillside vineyard and would he be interested in walking the vineyard with him. Rudy quickly liked what he saw and after the purchase Ewan invited him to make the wine. Rudy has been instrumental in helping convert the property to organic farming practices.
The focus is on two wines; Audition and Carnal wines. Carnal wines are available to wine club members only and represent the best barrel selections of each variety. They produce three varieties from vineyards located in the southern part of the valley – their estate Cabernet Sauvignon, and a Chardonnay and a Zinfandel both sourced from another vineyard in Carneros.
The 2014 Audition Chardonnay saw 100% New French oak during its aging, of which 50% was new. The wine underwent full malolactic fermentation. Aromatically the wine is clean with notes of orange peel zest, citrus blossom, honeysuckle and a slight minerality component (that also shows up on the palate). A sweetness of fruit shows on the palate with flavors of pineapple and peach with just a touch of vanilla lingering on the finish. This wine is superbly balanced. The intensity of the fruit produces a finish the lingers for some time.
Interestingly enough, this wine has already received excellent exposure. Ewan asked Rudy if he thought this wine was ready to submit to the San Francisco Chronicle Wine Competition – Rudy said it was to young. Ewan submitted it anyways. It took Double Gold at the 2016 competition. This then attracted the attention of Wine Spectator who wrote an article highlighting their early efforts. Certainly not a bad way to kick off an inaugural vintage.
Zinfandel is Ewan's father's favorite variety and this wine is made in honor of him. The 2014 Audition Zinfandel shows a sweetness of fruit on the bouquet with spicy ripe plum, white pepper along with pretty fruit notes including raspberry and blackberry. Ewan knew he did not want to make an overly ripe and jammy style of wine from this variety. Rather this wine is leaner yet certainly rich with flavor along with mouth watering acidity. The finish is lengthy with well integrated polished tannins.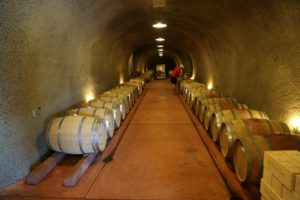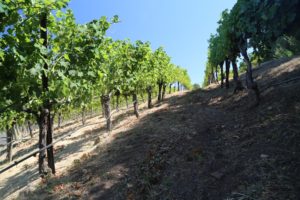 Note the label for their Carnal Zinfandel – Ewan wanted to incorporate a subtle sexy note to this wine – the label is creatively a partial outline of a woman's body. And in a play on words, rather than Carnal Sin, this wine is called Carnal Zin. Based on Ewan's background in the mining industry, parts of some of their labels are screened with real gold 24 karat silkscreen.
The 2014 Carnal was from a part of their vineyard called "Take 3" – it was picked later then the other two blocks. This was a barrel sample at the time of our tasting. It is inky dark black in the glass with a complex layered bouquet. Dark fruit dominates framed subtly with a variety of sweet baking spices. Sweet plum, dark fig and blackberry. With a robust palate it shows notes of cedar, cinnamon and a pleasing density of fruit from mid palate through to the finish which is anchored by chewy somewhat chalky tannins. Keep an eye on when they release this wine.
Ewan submitted their wine for label approval with Mount George listed on the label. It was approved and as a result, Alyris Vineyards has become the first Napa winery to have a Mt. George designate on their label (note that several other Napa wineries use Mt. George as a name of a vineyard or a name of a wine, but not as a geographical designation).
Plans are to keep their production small – each wine is produced in quantities of about 250 cases. Their wine club will be limited to a select number of members – and once this has been reached a waiting list for membership will be established. All new members to the club receive a magnum of the Audition Cabernet Sauvignon. For more information and to join their wine club, visit: www.alyrisvineyards.com