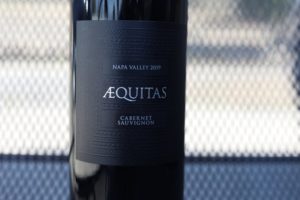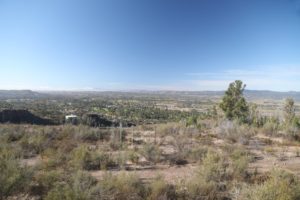 Aequitas Vineyards was founded by three partners, prominent lawyer David Boies (who also co-owns Hawk and Horse Vineyards in neighboring Lake County), Stephen Zack who served as President of the American Bar Association and Napa native, Amy Ash. Boies worked at Cravath, Swaine & Moore a law firm dating from 1819 before he left in 1997 and that same year co-founded the now national New York City based law firm Boies, Schiller and Flexner LLP with Jonathan D. Schiller. This firm has grown significantly since its inception and now employees more than 300 lawyers and also maintain offices in select U.S. cities and in London and Milan. In 2014 Boies co-authored, Redeeming The Dream The Case for Marriage Equality with Theodore B. Olson, the story of how both men who previously had argued against each other, fought together for marriage equality all the way to the Supreme Court.
Amy has since bought out her original partners and is now the sole proprietor of Aequitas Vineyards. She has been involved in local real estate for many years, is a licensed real estate agent and also designs and remodels homes in Napa Valley. She originally met her former partners because they were staying in her vacation rental in the city of Napa. Her role is one of overseeing the brand, helping with securing vineyard sources and curating the direction of the business. This is not Amy's first experience in the wine world; she was closely involved with Ghost Horse Vineyards and was the General Manager of Anderson's Conn Valley Vineyards for four years (where we first met her). She continues to offer her consulting services to select wine brands.
Their estate wine comes from a vineyard on the lower slopes of Atlas Peak at about 800 feet in elevation; the property is 21 acres of which 3 are planted entirely to Cabernet Sauvignon with plans to increase the vineyard footprint to around 5 acres. The Atlas Peak sub appellation starts at 400 feet and encompasses lands up to more than 2,600 feet. But one doesn't need to be too high in elevation to have panoramic vistas of the valley. From her property one can see the San Pablo Bay and on a clear day, San Francisco to the south.
Soon after her original partners acquired the property in 2009, Amy took bids from vineyard development companies because they decided to plant vines on the property. The bids came back extremely high, so she decided to do all the legwork herself including securing all the necessary permits prior to planting. The first vines were planted on site in 2009; the first estate wine was made in 2013 but never released; 2014 was the first vintage from the property. Aequitas also sources from several other non-estate vineyards, both in Napa Valley and neighboring Sonoma County.
Like other parts of Atlas Peak, this is an extremely rocky property and holes had to be drilled through the rock prior to planting some of the blocks. Some of the vines grow on extremely thin soils where the rocky lava cap reaches the surface or is fairly close to the surface. And rather than one continuous vineyard, vines are planted in small blocks around the property encompassing a variety of exposures. One side of the property overlooks a dramatic, rugged and steep canyon with part of the canyon composed of steep rock walls.
The Atlas Peak Fire of 2017 caused major damage on the property including destroying some of the vineyard blocks and the house. The morning after the fire started, Amy drove up to the property. She was able to convince a California Highway Patrolman who was blocking access to Atlas Peak Road, to let her pass by. She arrived on site to see the house still burning with part of the structure falling into the nearby pool, embers still falling and vegetation still very much in flames. She raises show horses on the property; the horses had escaped and fortunately were still on her property and all had survived. She rounded them up and loaded them into the horse trailer (which by some great timing) had been previously moved into her riding arena and was unscathed. As she was driving back down the mountain, she watched a giant still burning tree fall across Atlas Peak Road in front of her next to the Bubbling Well Pet Cemetery, completely blocking her egress. Fortunately, firefighters from Cal Fire soon showed up and were able to cut an exit path across the road with their chainsaws.
With a strong legal background representing the original ownership, they carefully chose the name Aequitas – which in Latin refers to justice or fairness. And the Æ ligature refers to the name 'ash', Amy's last name.
Amy's connections in the wine world were valuable when looking for a winemaker. She originally met winemaker Jason Moore during her time working at Anderson's Conn Valley. Jason has been the Aequitas winemaker since their first vintage. We originally tasted the wines at Brasswood Estate where tastings of the Aequitas wines used to be held and then much later followed up with a visit with Amy at the estate property. Today tastings are located in a space in the northern reaches of the city of Napa. Tours of the estate property can also be arranged.
Select Wines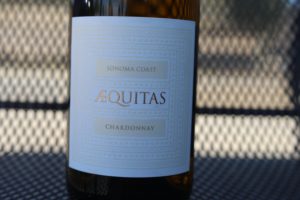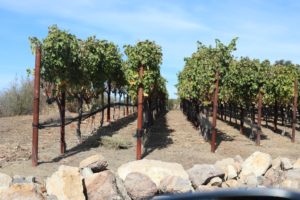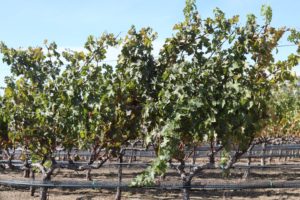 Amy prefers Chardonnays which show the brightness of the variety rather than the oak and buttery characteristics which are often the style of California bottlings. The 2019 Aequitas Vineyard Chardonnay Sonoma Coast (Larson Vineyard) is medium golden in the glass; the bouquet offers aromas of melon, citrus blossom, a light hint of warm butter and bruised apple. The aromatics are elegant. The palate is richly flavored and shows varietal characteristics rather than being masked by oak or by buttery characteristics. It offers flavors of apple, key lime, a mandarin note and a hint of hazelnut on the finish. Its texture is rounded but not creamy. The finish is bright and lively and long-lasting; this is a very food friendly Chardonnay.
Two Chardonnay wines were produced with their inaugural vintage; one was from the acclaimed Muir-Hannah vineyard in Oak Knoll (incidentally John Muir's great grandson is the owner of this vineyard and was one of the Chardonnay vineyards that produced the grapes for Chateau Montelena's 1973 vintage which won the "Judgement of Paris") and the other was from the Russian River appellation in neighboring Sonoma County. The difference in their two inaugural release Chardonnays to a great extent, reflected the various terroir differences from the two source vineyards. Their wine making style is similar for both wines – using 50% new French oak with about 40% of the wine going through malolactic fermentation. These wines were aged sur lies for 18 months.
The 2014 Aequitas Vineyards Napa Valley Chardonnay shows a bright bouquet filled with various citrus aromas including tangerine, a lemon zest and citrus blossom – with a subtle kiss of caramel which shows more towards the background of the bouquet. On the palate, this wine offers lively fruit, bright acidity and intense flavor with a desert spice note on the finish along with a slight tartness (green apple).
The 2014 Aequitas Vineyards Russian River Chardonnay shows aromas of pineapple, a minerality (wet rock) and a slight raciness to the bouquet along with initial hints of caramel and subtle toasted oak aromas. The bouquet offers well-layered and diverse aromatics. It is rich yet balanced showing a bright simultaneous acidity. This wine is generous across the palate and features a very long finish.
The 2021 Aequitas Vineyards Gap's Crown, Sonoma County Pinot Noir was the inaugural release. Prior to this wine, the last Pinot Noir Aequitas Vineyards produced as in 2016 from Bacigalupi Vineyards. This wine is medium ruby in color; the bouquet immediately revels itself as focusing on the fruit rather than spices or earthy characteristics. The aromas are of raspberry, rose petals and red licorice with hints of dried herbs, cardamom and a light tobacco spice, all hiding more in the background. The palate is an appealing union of red cherry, raspberry and strawberry flavors. This wine is very balanced with a supple texture and a lingering light grip of tannins.
Amy grew up in Coombsville, in the years before this region easy of the city of Napa become so well known for its premium vineyards. Wanting to honor her roots in the valley and preferring the 'freshness' from this region, she produced her first Cabernet Sauvignon from Coombsville in 2018. The 2019 Aequitas Vineyards Cabernet Sauvignon was blended with 4% Petit Verdot. The bouquet smells fresh, and the palate tastes fresh. This wine is dark ruby in color; the aromas offer black raspberry and cherry, notes of licorice and a hint of dried tobacco leaf. In its youth, the aromatics need to be coaxed out from their initial shyness; give this wine ample time to open in the glass. The focus of the nose is on the fruit rather than influences from its oak aging. The palate offers flavors of red plum, blueberry and dried tobacco leaf. The tannins are noticeably textured but are integrated nicely into the finish. This wine is very approachable in its youth.
The 2018 Aequitas Vineyards Estate Reserve Cabernet Sauvignon is 100% varietal. This wine is dark ruby; the bouquet is generous and open, offering aromas of cherry, blackberry and hints of chocolate. The oak is a complementing character to the bouquet. The first word we wrote in our notes to describe the palate was, balanced. Not one aspect stands out. The palate is a mix of both red and darker fruits anchored by a persistent juiciness. The finish is framed by light gravelly-textured tannins. And this wine is distinguished from other Aequitas bottlings in the form of a split label on the front of the bottle.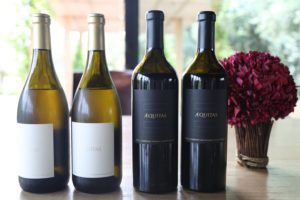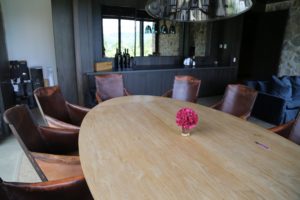 To date, Aequitas made Cabernet Franc in 2014 and 2015. Amy enjoys wines from this variety, recalling one of her early favorites was the Anderson's Conn Valley Eloge (a red blend, in part containing Cabernet Franc). The 2014 Aequitas Vineyards Cabernet Franc (25% Merlot from Carneros) initially shows a smokiness and a tobacco cedar box mix of aromas but as it breathes more fruit shows with aromas of blueberry. This is a great food wine with an underlying mouthwatering component (excellent acidity). Lighter in style it also drinks well by itself. If features a lingering red cherry tartness along with well-integrated soft tannins.
The 2015 Aequitas Vineyards Cabernet Franc (tasted 7 years post vintage) is dark ruby in color; it offers a light bottle bouquet with aromas of cherry, a hint of leather, sweetly fruit aromatics including raspberry, dark cherry, dried rose petals and a hint of baking spices. This is a balanced wine focused on red fruit. The tannins are dusty and linger with a persistent moderate grip. In our notes, we wrote down the finish as having a savory freshness. This wine is drinking very well at this age.
The 2014 Aequitas Vineyards Estate Cabernet Sauvignon is really dark in the glass showing ruby red with purplish tinges on the rim. The bouquet offers very bright fruit aromatics including dark cherry and blackberry along with hints of black olive. It is ripe but still elegant in its aromatic approach. The bouquet perhaps would lead one to think this is going to be a riper style of wine; while the palate shows plenty of power it also exhibits restraint. Layers of dark fruit with fairly robust tannins anchor a long finish.
—
Serious wine enthusiasts would do well to keep a close eye on this producer. Aequitas is built around a beautiful property, is overseen by a passionate owner who is deeply rooted in Napa Valley and the wines are crafted by one of Napa Valley's top winemakers. Total production each year varies slightly but is usually around 600 cases. To purchase wine, to join their mailing list or request a tasting appointment, visit: www.aequitasvineyards.com
Hawk & Horse Winery, Lake County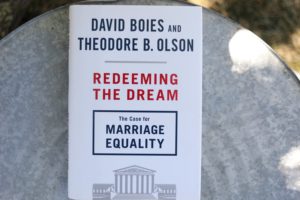 Hawk & Horse Winery (owned by Amy's former business partner David Boies) is located on the nearly 1,200 acre Diamond B Ranch with the tasting room right next to Highway 29 a short drive from Lower Lake in Lake County (about a 40 minute drive from Calistoga in Napa Valley). The property is in the Red Hills Ava and ranges in elevation from approximately 1,800 to 2,200 feet; the soils are primarily volcanic in origin and commonly an iron rich reddish color. It is planted to 18 acres of certified biodynamic vineyards including Cabernet Sauvignon and other red Bordeaux varieties. The ranch also features four lakes, a small hospitality center (located inside of a former horse trainer's residence) and an equestrian center with both indoor and outdoor riding arenas.
Boies purchased what was called the El Roble Grande Ranch in 1982. It was named in honor of what was thought to be the largest valley oak tree in California, El Roble Grande which was more than 200 feet tall and 37 feet in circumference before it tragically toppled over in the winter of 1952. At the time of Boies purchase the ranch was abandoned and previously used for horse breeding.
The first vines were planted in 2001 and the first vintage of wine was from 2004. Boies stepdaughter Tracey Hawkins is their winemaker, and her husband Mitch oversees their vineyards. Both are partners with Boies in Hawk and Horse Winery.
The last update we have about Hawk & Horse, is that it was for sale for 18 million. We will keep an eye on this property and update this review accordingly once we have more details. For more information, visit: www.hawkandhorsevineyards.com