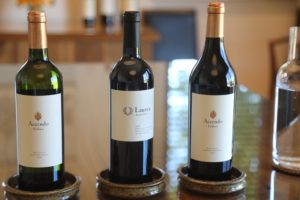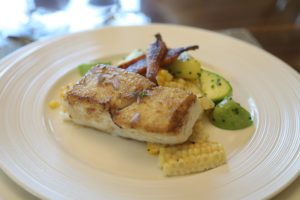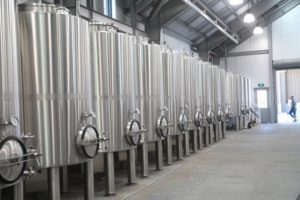 Accendo Cellars was founded in 2013 by vintners Bart and Daphne Araujo and their two children, Jaime and Greg. Focusing on crafting premium limited production wines, the Araujo's have aligned themselves with some of the top vineyards in Napa Valley, including select Oakville and Yountville sites. They have also built an accomplished viticulture and winemaking team.
The Araujo's roots in Napa Valley date back to the late 1980s. Bart remembers the first time he visited Napa Valley for wine related interests. It was in 1989 at the request of Bob Montgomery (Montgomery Vineyard in Calistoga) to join him at Napa Valley Wine Auction. At the time Bob was representing Bart's company, A-M Homes. Bart wistfully recalls attending a Friday evening wine dinner, outdoors at the Spottswoode Estate in St. Helena next to their gorgeous pool, looking west between two palm trees and watching a full moon. It was a memorable evening both because of the vintners he met for the first time as well as the visual beauty that evening.
Bart is a native of San Francisco who attended the University of Southern California (USC) and also Harvard Business School. From his home base in Los Angeles at the time, he co-founded A-M Homes, a successful home construction company which he sold a majority interest in the late 1980s to Jennings Group Ltd. of Australia and in 1992 the company was again sold including Araujo's ownership to Pacific Greystone. Daphne is a retired landscape architect.
Upon selling their southern California based company, the Araujos began searching for vineyard property, specifically in the Napa Valley. Through the help of realtor Jean Philips (founder of Screaming Eagle), located and purchased the iconic Eisele Vineyard in Calistoga in 1990. That same year, they founded Araujo Estate and operated it until selling in 2013 to Paris, France based Artemis Group.
—
One finds inspiration in a variety of settings. Take Press Restaurant in St. Helena, for example, which houses the best collection of old Napa Valley wines, particularly from the 1950s through the 1970s. This special wine list was initially curated by founding sommeliers Kelli White and Scott Brenner. Over the years Bart and Daphne would eat at Press and gravitate towards these older wines, appreciating their age worthiness, their freshness and purity, remarkably still showing even after decades.

And despite focusing on single vineyard wines from Araujo Estate for some 20+ years, after tasting these old treasures, both Bart and Daphne realized that perhaps there was a possibility they could produce even more exceptional wines by focusing on multiple vineyard sites and varieties. And with the sale of Araujo Estate, the timing was right to start again. The first vintage of Accendo Cellars was in 2013.
Admittedly, Bart says attempting to propose a name for a wine or a winery is one of the most difficult challenges in the wine business. After looking for potential winery names – often searching words in other languages, Bart & Daphne's assistant thumbed through a Latin dictionary and was soon attracted to the word Accendo. It has multiple meanings including illuminate, inspire and arouse – all expressive words that can also be used to describe premium wines.
Select Wines
Accendo Cellars works with exceptional vineyard sites throughout the valley, primarily from growers but also a 13 acre site in Oakville under their ownership. This property is planted to 10 acres of vines, the majority being Cabernet Sauvignon but also smaller amounts of Sauvignon Blanc, Sauvignon Musqué and Sémillon. The Accendo Sauvignon Blanc is modeled somewhat after a white Bordeaux. The 2019 Accendo Cellars Sauvignon Blanc is 80% Sauvignon Blanc and Sauvignon Musqué and about 20% Sémillon. During blending trials, they noticed that too much Sémillon took away the freshness of the Sauvignon Blanc; therefore, they were judicious with the final blend. This wine shows an intriguing bouquet with notes of passion fruit, lychee and floral nuances. Very much a food wine, it is deftly balanced across the palate. Lingers with a noticeable brightness and flavors of lemon and lime. All the grapes for this wine were harvested from their Oakville property.
In searching for a name for a red blend, they began with Daphne. Her name in Greek means laurel. In Greek mythology Daphne is a wood nymph. Enter Apollo into this story; Apollo drew the wrath of Cupid and Cupid shot him with his arrow causing Apollo to fall in love with the first person he encountered. That person was Daphne; however, Daphne refused his love interest, so Apollo began to run after her.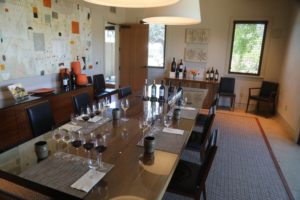 Daphne was fast but not as fast as Apollo and when reaching the river her father heard her plea for help and turned her into a laurel tree. Apollo plucked some branches from the tree and made a laurel wreath (still used to symbolize individual achievements) and an image of a laurel wreath is depicted on the label of the Accendo Cellars' Laurea.
Artists have tried to depict this transformation over the years including Apollo Pursuing Daphne painted by Giovanni Battista Tiepolo between 1755 and 1760 currently hanging in the National Gallery of Art in Washington DC. And Apollo and Daphne, an impressive marble sculpture created between 1622 and 1625 by Italian artist Gian Lorenzo Bernini, currently on display at the Borghese Gallery in Rome.
The 2018 Accendo Cellars Laurea Napa Valley Red Blend (from the Terravina Vineyard, a part of the Upper Range Vineyards in the Vaca mountains near Rutherford) is dark ruby in color; the bouquet offers dark fruit aromatics including plum, riper cherry and berry notes with aromas of mocha as the wine opens further. Its aromatics are riper, yet also elegant in its approach. The aromas are simply put, beautiful. Fairly approachable in its youth, the tannins are noticeable, are slightly chalky and finely integrated into the finish. A hint of a darker spice lingers. This wine is 95% Cabernet Sauvignon, 4% Petit Verdot and 1% Cabernet Franc.
The 2017 Accendo Cellars Cabernet Sauvignon is primarily fruit from several blocks at Vine Hill Ranch in Oakville and from western bench vineyards – a section of the valley Daphne refers to as the 'gold coast', appropriately named for its premium soils and coveted vineyard sites. Fortunately, the last of the grapes for this wine was harvested the day before the devastating Tubbs Fire which burned from Calistoga into Santa Rosa. Bart recalls that because of a later heat spike, sorting was of particular importance during this vintage – with their optical sorter removing damaged fruit. As a result, production was smaller than normal.
Initially shows darker spices on the bouquet, a slight meatiness, (bacon fat), cedar and dried herbs along with leather, dark olive and dust. Somewhat savory. As it opens more fruit comes forward. There is plenty of aromatic depth here. Well layered across the palate this wine shines with its concentrated fruit. The tannins are still somewhat tightly wound – are gravely, earthy and linger with notes of old cedar box. Mouthwatering, the brightness is clearly evident, especially on the persistent finish. It should be noted that this wine is certainly built to last.
The 2013 Accendo Cellars Cabernet Sauvignon (the inaugural vintage) shows dark fruit on the bouquet with a pleasing tobacco smokiness character and a savory component. Presents a higher-toned fruit profile including both red and darker fruit flavors along with a thread of chocolate. A red cherry tartness shows on the finish. Features firm and very well-structured tannins persisting on an extremely long finish. Big but balanced. This youthful wine (tasted 3.5 years after harvest) has plenty of life ahead of it.
Visits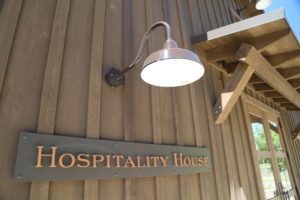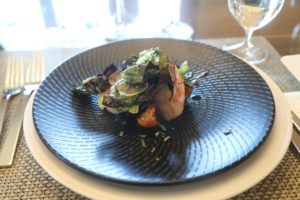 In a nod to some of the agricultural diversity originally on the property, about 1/2 acre (prime vineyard land) is planted to a variety of stone fruit trees. The property used to be home to an extensive walnut orchard, prunes and even citrus. A diversity of vegetables is also grown in the raised beds directly in front of the winery. From nearby gardens to nearby tables, chef and her culinary team can create a variety of wonderful small-dish parings or larger fare for special lunches or dinners. The property also houses chickens and beehives.
Visits are for serious wine enthusiasts and collectors and are hosted at Wheeler Farms on Zinfandel Lane (south of St. Helena). Visitors will be accompanied by one of the Accendo hosts through the biodynamic and organically farmed orchard and gardens followed by a highly personalized sit down tasting inside the hospitality space. The interior feels like entering someone's house; an adjoining side room is available for even more intimate tastings.
This very historic site houses a state-of-the-art winery and cellar used not only for production of Accendo Cellars wines, but also for a limited number of other premium brands. This production space is part of the Wheeler Farms Winemaking Partner (WP) Program allowing brands access to both production and hospitality spaces.
Wines from these other producers are also tasted and sold direct to consumer on premise with tastings arranged by reservation, separately. Visits often provide access to personalized visits with the winemakers or the owners of these brands.
—
Accendo wines are primarily sold through an allocation list but are also selectively distributed in California, Florida, New York and Texas. For more information, to schedule a visit or to join the allocation list, visit: www.accendocellars.com