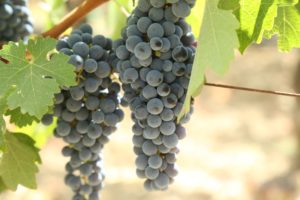 Abreu Vineyards. Founder, David Abreu (3rd generation Napa Valley) grew up working among vineyards. After graduating from the University of California Davis with a degree in Viticulture and Enology, David founded David Abreu Vineyard Management, Inc. in 1980 (www.davm.com) and that same year also developed the Madrona Ranch Vineyard in St. Helena. The first commercial vintage of an Abreu wine was the 1987 Abreu Madrona Ranch.
From a viticulture perspective, Abreu has played an instrumental role in improving the quality of wines in the Napa Valley, raising the bar to another level beginning in the 1990s. He is highly selective of vineyards sites he works with; his resume in the Napa Valley is impressive, working with the likes of Screaming Eagle, Staglin Family Vineyard, Colgin Cellars, Harlan Estate, Bryant Family Vineyard, Araujo Estate (now Eisele Vineyard) and Grace Family Vineyards.
Fruit for the Abreu wines comes from four spectacular up-valley vineyard sites: two in St. Helena on the valley floor both within less than a mile from each other including Madrona Ranch and Cappella, and two hillside vineyards, Ecotone Vineyard (just below Howell Mountain) and Las Posadas Howell Mountain. David was the vineyard architect, is the vineyard manager and oversaw the planting of the vines for these four sites.
Madrona Ranch is located near the eastern edge of the Mayacamas mountains in St. Helena on an alluvial fan that has spread out from these nearby mountains. This vineyard is very close to Spottswoode Winery and on both sides of the lower part of the driveway that leads up to Newton Vineyard. This is the first vineyard in the Abreu portfolio and was developed by David in the early 1980s. Besides the vineyard, the property is also home to an old barn and various farm animals including cattle, goats, pigs and chickens and some honeybee hives.
Cappella Rico-Matteo Abreu Vineyard (named after David's two sons, one of which Rico is a race-car driver) is a 6-acre site bordering the old Holy Cross Catholic Cemetery and the next-door St. Helena Public Cemetery in St. Helena (incidentally home of a number of gravesites of prominent Napa vintners including Charles Krug and André Tchelistcheff). This is a very historical vineyard neighborhood – nearby neighbors include Beckstoffer's Bourn Vineyard and the CHASE Cellars Zinfandel Hayne Vineyard. Vines at the Cappella Vineyard were first planted in 1869.
Thorevilos Vineyard (now called Ecotone Vineyard) is 22 acres and was planted and controlled by David and Ric Forman for many years until 2019 (Ric was the founding winemaker at Sterling Vineyards and today operates Forman Vineyards and assisted in making the early Abreu wines). Nestled among oaks and fir trees among rolling hills with western facing exposures, this is arguably the most picturesque of the four sites. Located below the 1400 qualifying elevation to be within the Howell Mountain AVA.
Lucia Abreu Vineyard. David purchased land for this vineyard in 2000 and named it for his daughter; it is located at 2000 feet above sea level. This is prime Howell Mountain terroir in a beautiful part of the sub-appellation referred to as Las Posadas. The site is 33 acres of which 15 are planted. Nearby vineyards include one owned by Pine Ridge, a vineyard owned by Marc & Janice Mondavi and further down the road, the historic Bancroft Vineyard with fruit being sold to Beringer. Rancho La Jota – part of an old land grant is also nearby and dates to 1843. And one part of this vineyard backs almost up to the edge of a tiny airstrip at Angwin-Parrett Field.
And Abreu Vineyards is not the only producer that has access to these coveted vineyards – over the years several other Napa Valley producers have purchased fruit or still purchase fruit including Bryant Family and Colgin Cellars.
Winemaking at Abreu Vineyards is the responsibility of winemaker Brad Grimes. Brad is a former chef from Seattle turned winemaker, although he still often cooks, especially for select charity events in the valley. Brad is a talented perfectionist who has no formal education in winemaking. He has worked with David since 2000, initially in the vineyards and then later transitioning to winemaking.
So attuned to the inner workings of the limited production wines he oversees – at times it feels like Brad is an extension of the wines themselves. He takes his craft extremely seriously and is obsessive about attention to detail. In the world of wine, passion often leads to obsession. In regard to winemaking, being obsessive about details is a highly positive attribute. Brad has worked with interns in the past but over the years he has learned he works best alone, a master craftsman who maintains full cellar control over all wine produced.
Brad describes the winemaking at Abreu Vineyards as circular – each years' work being well-connected between their four vineyard sites, their vineyard management team and Brad. Some members of the vineyard management team have been working with Abreu for several decades; their attention to detail in the vineyard is meticulous and is carried over to sorting the grapes before they are delivered to Brad.
Brad's attention to detail is vigilant, both in the vineyard and in the winery – picking only specific parts of the vineyard as they ripen – even sometimes down to selecting fruit from parts of rows. He uses small sized tanks and keeps fruit from each vineyard separate from the other during the winemaking. And rather than fermenting the varieties separately, they are co-fermented. Each vintage typically starts out with around 100 barrels (equivalent to about 2,400 cases) – but there is a rigorous selection process for the final wines, only choosing the best of the best. By the time the final selections have been made, they have eliminated more than 1/2 of the barrels resulting in a typical vintage of around 1,000 cases.
Along with the Abreu wines, Brad has the flexibility to work on select other projects. During our visit he was fermenting in barrel a small quantity of a rare Howell Mountain Pinot Noir planting, a vineyard selection of this variety originally from a premium vineyard in Burgundy.
Select Wines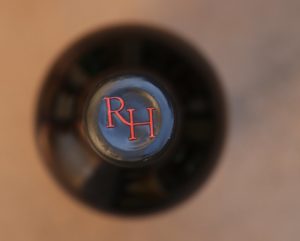 While Abreu Vineyards produces vineyard designate wines from their four sites, the Rothwell Hyde wine is a blend of fruit from all four sites.
The 2015 Abreu Vineyards Rothwell Hyde Napa Valley Red Wine is dark mahogany in color; it is elegant with mature fruit aromatics including blackberry along with notes of black licorice, offers crème de cassis and additional appealing desert spice aromatics including brown chocolate and vanilla. Plush and opulent across the palate, this bottling shows many layers of darker fruit flavors including blackberry and spicy plum. Lingers with density and power of muscular grippy tannins complemented by darker spice characteristics including cedar box and dried tobacco leaf. The finish is lengthy and persists with both structure and fruit. This is an impressive and fairly approachable showing now but has all the hallmarks of being able to age for many years.
—
The labels are a work of art – featuring illustrations by self-taught Master Engraver Robert Swartley, originally illustrated by Bob and then printed on 150+ year old printing presses (Bob passed away in 2016).
Wines are sold primarily through an allocation list to members although some wines can be found at select restaurants around the country and limited selection is available through certain online retail websites and overseas. For example, we have seen some of their wines for sale in premium wine shops in Bangkok. One retail space locally that selectively sells wines both through visits and online from Abreu Vineyards is the K.Laz Collection based in Yountville. Backroom Wines in the city of Napa may also carry select wines.
With such limited production and a fully committed membership list, those interested in purchasing the wines may sign up for the membership wait list. For more information, visit: www.abreuvineyards.com
Cappella Rico-Matteo Abreu Vineyard

Madrona Ranch Vineyard

Lucia Abreu Vineyard, Howell Mountain Vineyard

Ecotone Vineyard (formerly Thorevilos Vineyard)