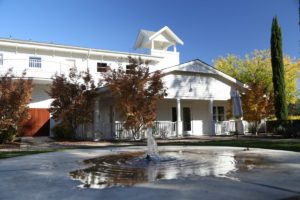 Twomey Cellars is located just off of Highway 29 several hundred feet in on the right side of Dunaweal Lane (this is the old Stonegate Winery). Look for the pretty white wooden building with the portico style roofed tower. The winery is owned by the Duncan Family; they also helped found notable Napa winery, Silver Oak Cellars. David Duncan is the managing partner – the name Twomey comes from his grandmother's maiden name.
Merlot lovers take note as this is one of the few wineries within the Napa Valley focusing their production on this varietal. Their focus on these wines is to create an elegant but age worthy Pomerol styled Merlot by using California fruit while at the same time retaining a French style of actual wine making.
Tastings are reasonably priced and include several Merlots from different years as well as their very limited production Pinot Noir (when available). We tried several vintages including their wonderful 2000 vintage. All their Merlot's are typically blended with a small amount of Cabernet Franc. All of their grapes are from their own vineyards. The primary vineyard for their Merlot (all planted with French clones) is located in the Soda Canyon area in the South East side of Napa Valley. They also own the "West Pin" vineyard on the Sonoma Coast which produces the grapes for their Pinot Noir.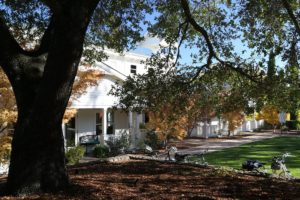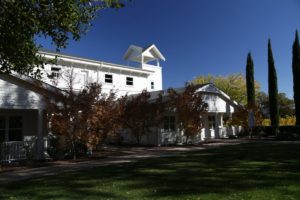 Twomey Cellars practices what is called Soutirage Traditional which is essentially a very labor intensive process of decanting wine from one barrel to another barrel using gravity flow (no pumping). This is very interesting to watch – a valve is attached to one end of the barrel and then the barrel is tipped slightly so the wine begins to flow out. Using a light and a glass to catch the wine as it flows, they are able to see sediment as soon as it appears and this is when they stop the flow. This is done up to 6x to the barrels during an 18-month period. To our knowledge only one other winery in the Napa Valley uses this technique.
We tried several vintages of Merlot including their beautiful 2003. This is a robust Merlot, with deep garnet colors and an intriguing bouquet revealing aromas of plums, cherries and blackberries. The mouth feel is well rounded and smooth. The tannins on the finish are silky and do not overpower or destroy the balance of this wine. Their Merlots are extremely popular with restaurants nationwide, especially steakhouses.
They also make a Sauvignon Blanc which is grown on their estate vineyard next to the winery.
The tasting room is modern and intimate with a small curved tasting counter – barrels of wine can be seen adjacent to this room. A wine glass is included with every tasting and unlike some other wineries you are given a clean glass not the one you used for your taste! As at Silver Oak, these wine glasses are wide, thin rimmed and tall…very nice glassware!
Twomey also operates a beautiful tasting room just west of Healdsburg in neighboring Sonoma County and is one of the few Napa wineries with another tasting room outside of the valley. We have also visited this other tasting room; there are great views from this all glass enclosed tasting room overlooking pristine vineyards below as well as from outside on their terrace. For more information, visit: www.twomeycellars.com.
NOTE: this review has been identified as needing a major update.
Photos, Sonoma County Twomey Cellars