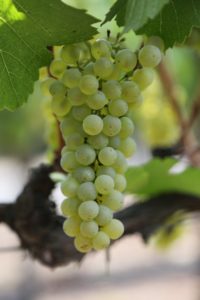 Toquade Wines produces a single vintage single vineyard Sauvignon Blanc each year. This very small wine producer is owned and operated by Christine Barbe whose wine making history dates back to 1991 in her hometown in Bordeaux France. During her time as a Doctoral student at the Bordeaux Institute of Enology she worked with a number of people who were passionate about Sauvignon Blanc, and as a result she learned the finer nuances of how to taste for ripeness and when to harvest to ensure the best possible aromas and flavor. She was hired by the Gallo Family Winery, came to California in the mid 1990's and also spent some time in research and managing vineyards at Robert Mondavi Winery.
The name Toquade is a tribute to Christine's French heritage – it is French and means "craze" or "infatuation". This would be an appropriate label for many vintners who have a focused passion towards winemaking, and in this case reflects Christine's own passion towards the Sauvignon Blanc variety.
Her first commercial vintage was in 2006 which at only 100 cases is already sold out. Today each vintage is still small – always less than 250 cases. We initially tried the 2007 vintage which had a production of merely 200 cases. All fruit for this wine (and all of her vintages) is sourced from a premium organically grown single vineyard in Yountville.
Yountville is Napa Valley's "sweet spot" for growing this variety and we have sampled a number of delicious Sauvignon Blanc wines from this appellation. The vineyard is on the valley floor and contains deep soil and deep roots – all dry farmed. The wine is made in a French style; with slightly higher acidity and the focus being on the characteristics of the fruit, both on the bouquet and with the flavors.
No oak is used in the fermentation or aging of this wine. It is aged sur lie for 6 months with frequent stirring of the wine and lees. As a result, this helps impart a roundness and richness to the actual mouth feel. The wine is straw colored – the bouquet has pleasant notes of lime, grapefruit and other citrus aromas. As it opens up in the glass tropical floral nuances become more pronounced. The palate is slightly creamy in nature, is well balanced with pleasant tropical flavors including lychee. The finish is clean and crisp with a hint of mineral notes. This wine will pair wonderfully with shell fish, Thai food or a variety of other sea food pairings.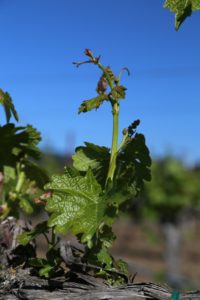 The 2008 Toquade is pale straw in the glass with a bouquet showing mineralities and pronounced citrus aromas including lemon lime and tangerine blossom. This is a leaner styled atypical Sauvignon Blanc (for Napa Valley) that shines best when paired with food and is perfect for tasting with a variety of cheeses. Like Toquade's earlier vintages this wine saw no oak and was aged in stainless steel barrels on the lees for 7 months. Weekly stiring helped create some of the mid palate structure and weight.
Christine's Sauvignon Blancs are not the riper fruit picked at higher brix wines that are commonly found for this variety. Rather she picks at a lower brix and stays away from the influence of oak, preferring to show the varietal expression rather than any winemaker influences. The palate shows green apple and lemon zest with red grapefruit nuances towards the finish. This wine has lively acidity, and carries some nice weight throughout the body.
As of the time of this review, Toquade is one of just a handful of Napa wineries focusing entirely on a white variety. Christine is looking for additional vineyard sources and in the future may also offer a red wine. The wines are only distributed in California and locally you can find them at V Wine Cellars in Yountville and several area restaurants. For more information and to join Christine's mailing list,visit: www.toquadewines.com