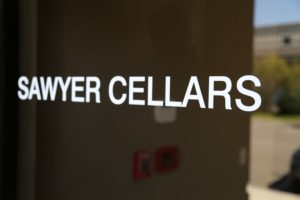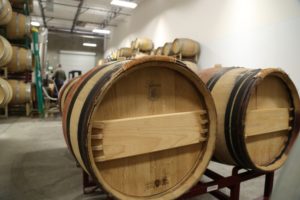 Sawyer Cellars was founded by Charles and Joanne Sawyer in 1991 with their first vintage, 120 cases of a Cabernet Sauvignon. Charles is the former owner of a company that bears his namesake, Sawyer Gas based in Jacksonville, Florida. This sizable company was invovled in a number of propane applications including providing propane for both residential and commercial uses across a diversity of applications. Such was Charle's contributions to the propane industry, that he was inducted into the LP Gas Hall of Fame (yes there is such a thing – and its run by the publication of the same name (serving the propane industry).
Charles and Joanne first visited the Napa Valley in 1984 – they met wine maker Brad Warner at a social event in the late 1980's. Brad was currently working at Robert Mondavi winery at the time. Both men bonded over a shared passion for wine. Brad recalls early after he had met Charles both he and the Sawyers were attending the annual Napa Valley Wine Auction at Meadowood in St. Helena when a highly usual lot came up for auction. It was a 27 Liter bottle of a rare Robert Mondavi produced sparkling wine that was hand painted by Margrit Mondavi. Brad encouraged Charles to bid on it – which he did.
Charles became more intrigued with wine and in 1994 purchased an estate in Rutherford from long time Napa Valley growers, the Yaeger Family. Charles intended to sell grapes to area wineries – as vines were already planted on site. There was no winery built – just an old barn dating from the 1930's. After selling their grapes for the 1994 harvest, the following year Brad suggested they make wine from the second crop (which was under no contract).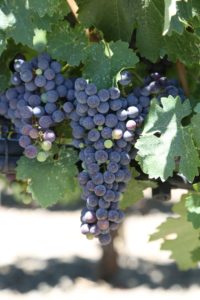 Brad made 135 cases of a Meritage wine in 1995 while he was still working at Robert Mondavi. He would help Charles with the wine making when time permitted – during afternoons and evenings. The vintages of 1995 through 1998 were actually made at what is now Pina Winery along the Silverado Trail (prior to Pina using the building for their own winery).
By this time Charles was converting the old barn into a winery on the Rutherford Estate (with the Brad's consulting help); soon he invited Brad to oversee his vineyards and become the winemaker. After nearly 30 years at Robert Mondavi – Brad left in February 1999; Sawyer Cellars opened later that year. Brad would base harvest decisions on taste not chemistry (although backed up by certain certain chemistry analysis done in the wine lab). While the vineyard was located on the valley floor due to a variety of soil types, micro climates and other variations, they would often pick up to 20 different times during harvest for their Cabernet Sauvignon.
Their production has dropped significantly since the transition from their Rutherford estate and winery to their current location. Today they produce under 500 cases annually with most wines produced in the 100 case range. 2014 was the last vintage entirely from their original Rutherford estate. Starting in 2015 they continued to source some fruit from this property but now source grapes from select other vineyards in the valley.
The 2014 Sauvignon Blanc was barrel fermented – and underwent no secondary fermentation. The acid is all natural. The wine is blended with a small amount of Sauvignon Musque which Brad indicates brings a nice sweetness of fruit to the palate. It is pale straw yellow in the glass. On the bouquet, the wine shows lively aromatics with notes of green apple and kiwi. On the palate a flinty characteristic shows along with grapefruit and red apple. Good food wine but also drinks well by itself.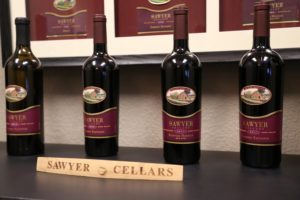 The 2009 Meritage (current release at the time of our visit) shows ripe fruit (blackberry) with tinges of cigar smoke on the bouquet and caramel notes. There is a certain savory characteristic to the aromas as well. The entry is rounded and gentle on the palate lingering with meaty (yet well integrated tannins) and a pleasing tartness. Also a good food wine. This wine normally sees 20-24 months in oak and then another 18 months in bottle before being released. Like when harvesting the grapes based on taste – they also choose barrel selections and make their blends based on what tastes best. There is no formula for this wine each year and the varietal percentages also vary vintage to vintage.
Tastings are for wine enthusiasts looking for a highly personalized tasting in their self titled small 'Sawyer Room'. Tastings include a flight of their current releases and often a barrel sample. A visit here is in an area of Napa referred to as the South Napa District – where artisan producers – often without vineyards make their wines under the radar compared to the more visible up valley wineries.
Membership entries are still available for two wine clubs, the Bradford Level and the Gold Dust – each limited to 100 members. For more information visit: www.sawyercellars.com