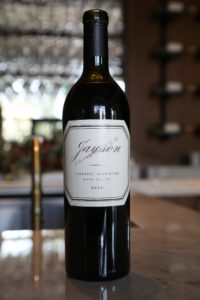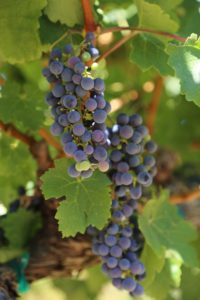 Pahlmeyer Wine produced their first vintage in 1986. They began producing wine at Napa Wine Co (where we first met up with them for a private tasting many years ago) in 1994 soon after Napa Wine Co underwent a huge renovation to accommodate production from wineries who do not actually have their own physical winery. However, Pahlmeyer has not made their wine at Napa Wine Co for years and as of our latest update, currently produces at a nationally well-known winery in the northern part of the valley. Pahlmeyer was started by Jayson Pahlmeyer, a former attorney who once his wines started becoming popular, stopped his legal work and dedicated his time to building the Pahlmeyer wine brand. As with numerous other vintners we have met with over the years who worked in other industries before becoming vintners, Jayson started becoming hooked by the wine industry and slowly phased out his law practice. He made several trips to France to find some of the highest quality Bordeaux varietal clones and then took them back to California where he planted his own vineyard.
In late 2019 E&J Gallo purchased the Pahlmeyer and Jayson by Pahlmeyer brands (but not the vineyard). While no longer running Pahlmeyer (in 2017 his daughter Cleo took over the operations for two years), Jayson stays busy growing champion size pumpkins with several entries in the famed Half Moon Bay Pumpkin Weigh-Off. The well-known master of Howell Mountain wines, Randy Dunn ran Pahlmeyer's initial wine making operations for several years and helped put this winery on the map so to speak. Other notables who have helped with the winemaking include Bob Levy, Helen Turley, and Kale Anderson.
Timing is everything in wine – the producers for Disclosure, a moving staring Demi Moore and Michael Douglas were eating at Spago of Beverly Hills and were served a bottle of Pahlmeyer's 1991 Chardonnay based on the sommelier's recommendation (only 40 cases were made of that vintage). They fell in love with this very limited production wine and as a result, it was used in a pivotal scene in the movie which ended up being the perfect tool for initially marketing their wine. Even today, the winery still receives phone calls about the wine when Disclosure shows on prime time television.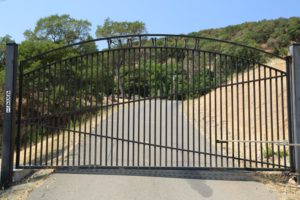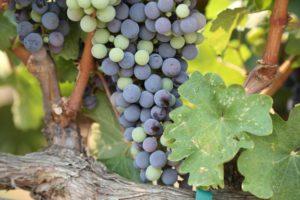 In addition, they work with area growers and purchase grapes from a number of locations mostly in Napa. Their vineyards are typically heavily crop thinned, so lots of fruit is dropped on the ground ensuring very small productions, the canopies are carefully managed to create just the right amount of sunlight and ensure the fruit becomes ripe but still retaining the acidity and pH balance. David Abreu is one of the "stars" of Napa's vineyard managers and Pahlmeyer sources from several of his managed vineyards including one of our favorite vineyards, the Thorvilos vineyard near Howell Mountain.
Their own Atlas Peak estate is planted to approximately 72 acres of vines – with an uppermost elevation of around 2200 feet. Approximately 80% of the vineyards are within the Atlas Peak AVA while the remainder is in the Napa Valley appellation. Unlike most Atlas Peak vineyards whose access is via either Atlas Peak Road or Soda Canyon Road – the Pahlmeyer estate (while able to be seen from select parts of the Southern Napa Valley floor) is only accessible via long and winding roads leading up to the east side of Atlas Peak. David Abreu oversaw the development of this vineyard.
Pahlmeyer also owns the Wayfarer Estate Vineyard, a prime 30 acre site in the coveted Fort Ross Seaview appellation of western Sonoma County. This property is the source for their Chardonnay and Pinot Noir Wayfarer wines.
Their 2005 Pahlmeyer Chardonnay is a delicious wine sourced from the Ritchie vineyard; it is fermented with 100% wild yeast and undergoes 100% Malolactic Fermentation. It is a wine well-balanced between acidity and fruit. The nose is very floral with lots of honeysuckle. Their 2005 Pinot Noir was their first ever Pinot Noir produced …not bad at all for a first effort! This is a darker and deeper Pinot Noir then some of the more delicate wines from this varietal; shows some mint characteristics on the nose and raspberry and blackberry on the palate.
The 2004 Pahlmeyer Red Table wine is the "big" dark inky wine"; it is well extracted with lots of color from the time spent on the skins. Again this wine is fermented with 100% natural yeast. It does not disappoint; it has more than 75% Cabernet Sauvignon so technically they could call it a Cabernet Sauvignon, but it is the four other Bordeaux varietals that give this wine its real full-bodied strength. There are strong notes of black cherry in the mouth with a well structured rich tannin backbone that ends with a slightly smoky finish.
Pahlmeyer is distributed nationally as well as in select markets in Asia and in Europe. As of our latest update, they still taste their wines at the upscale Ma(i)sonry tasting room in Yountville. They recommend calling ahead to make sure their wine is available as the tasting room does rotate their wines from time to time. They are also found in select local wine shops in the valley including V Wine Cellars in Yountville and St. Helena Wine Center in downtown St. Helena.
Jayson by Pahlmeyer at The Village at Vista Collina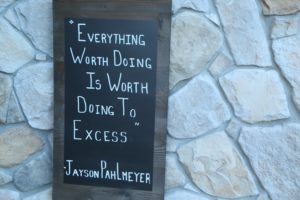 In summer of 2018 a large parcel of land directly to the south and across the street from the Meritage Resort (southern Napa city limits) opened as Vista Collina Resort and the next door The Village at Vista Collina – featuring a large green space (with environmentally friendly turf) surrounded by four stories containing 145 Tuscan-styled guest rooms, 9 stand alone tasting rooms on the ground floor, a luxurious Vintner's Room (for special vintner member and other community and private events) and the Village Food & Wine Center where chefs teach a variety of culinary seminars and host other culinary related events. The Village at Vista Collina held its grand opening on August 4, 2018.
And the Fivetown Gourmet Grocery and Deli is an integral part of the The Village experience. Named after the five towns within the Napa Valley including Yountville, Rutherford, Oakville, St. Helena and Calistoga – this upscale market features a variety of farm-fresh local ingredients and home made products. Plenty of seating outside the grocery – one can also picnic on the lawn area.
The 'lawn' area is also ideal for hosting a variety of events including concerts. Umbrellas inserted into the ground can easily be moved and seating arrangements are highly flexible.
Jayson by Pahlmeyer is one of the 9 stand alone tasting rooms – like the others, their space is intimate – focusing on the wines and the personalized hospitality (although note only the Jayson wines are poured here, not the Pahlmeyer). The first vintage of Jayson by Pahlmeyer was in 1992.
The 2017 Jayson by Pahlmeyer Sauvignon Blanc is highly aromatic and appealing on the bouquet – very fruit forward initially with tropical aromas including pineapple and honeysuckle as well as ripe yellow peach. Balanced but big across the palate, this wine shows a noticeable intensity of flavor. Offers a sweetness of fruit, mineralities and flavors of lime along with decent acidity (no tartness often associated with cooler weather wines of this varietal). Very long finish.
The 2016 Jayson by Pahlmeyer Cabernet Sauvignon shows plenty of fruit on the bouquet in its youth – with both blackberry and blueberry – somewhat briary in its aromatic presentation. Soft on the entry but quickly gains in structure – showcasing its youthful, muscular and still tightly wound tannins. Packs a lot of flavor including red and dark cherry.
And we will leave you with a quote from Jayson Pahlmeyer, "Everything worth doing is worth doing to excess". And to this we can add, is where there is a fine line between passion and obsession.
For more information or to join their wine club, visit: www.pahlmeyer.com