Two Important Napa Events are being held this month in the Napa Valley.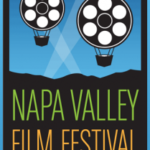 The Napa Valley Film Festival starts this week and runs through the weekend.
125 Films. 300 Filmmakers. 50 Chefs. 150 Wines
Along with intriguing films (some of which are about wine) the festival includes a number of wine tasting events (it is Napa after all!). These wine tasting events are held daily in the afternoon Friday, Saturday and Sunday November 15-17th from 230-5pm at four wine pavilion locations in the valley: Calistoga, St. Helena, Yountville and in the city of Napa. These tastings are themed – based on regions in the valley or types of wineries. Tastings are included with Passholder tickets but also can be purchased on site. To buy tickets visit: www.napavalleyfilmfest.org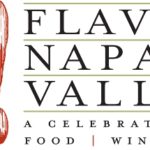 And up next week – is Flavor Napa Valley which runs November 20th through November 24th. This is one of the valley's premiere food and wine events – featuring rare tastings with long time local vintners, curated tastings based on appellation, winemaker lunches and dinners and culinary demonstrations with well respected chefs.
There are still tickets available to many of the events. For details and to purchase tickets, visit: www.flavornapavalley.com