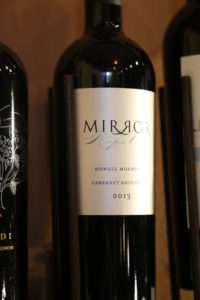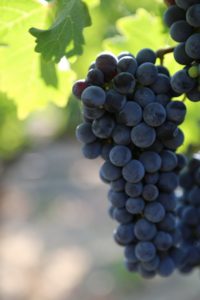 Mirror Wine Co involves a partners ship with long time Napa wine veteran winemaker Rob Lawson and his friend Rick Mirer. Rick's time in the Napa Valley a few years ago was somewhat different than what most people experience. He was the man behind the football at the Napa Valley Marriott for the NFL's Oakland Raiders during their football training camp. It was during this time and subsequent visits that Rick fell in love with the valley. He has enjoyed fine wines for a number of years and continues to collect wines from around the world.
While not making the wines himself he is certainly not a hands off owner as he is involved in the blending decisions and often makes trips up to Napa from San Diego for events and for other critical wine making decisions. We caught up with Rick recently at his office in St. Helena and from our discussion it is clear that he has a genuine passion for wine and is a subject he truly enjoys talking about.
During one visit up valley a number of years ago he stopped in at Tra Vigne Restaurant in St. Helena back when Karen Williams and David Stevens were working here. Today Karen and David run one of the more accomplished boutique wine shops in the valley – ACME Fine Wines in St. Helena. Rick struck up a conversation and got to know both David and Karen; he remembers trying a 98′ Hourglass Cabernet Sauvignon and being blown away by the quality and intensity of the wine.
During later years with his football career behind him this was the perfect time to get into the wine industry. After his initial experience with Hourglass he later struck up a friendship with owner Jeff Smith and Jeff introduced Rick to long time Napa winemaker Rob Lawson at Napa Wine Co. Rob is 3rd generation in the wine business; his father was Vice President of Marketing at Robert Mondavi Winery and his grandfather was the President of Beringer. Rob has been CEO of the Napa Wine Co and has made or helped make a number of what are today established and well respected brands. Along with his own label Pavi, and wine for a number of other producers, he also makes Mirror wine at Napa Wine Co.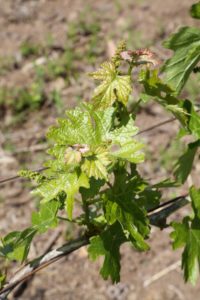 Mirror is a name that of course ties in well with Rick's name yet in addition as Rick pointed out the two "R's in the name tie both of their names into this project. Also, mirror means "a true representation" as in a true representation of their vineyard sources. With Rob's background in the valley he has a number of contacts for premium vineyards. The same vineyards have been used in all their vintages which include Cabernet Sauvignon from two vineyards in St. Helena and one in Oakville (incidentally two of Rick's favorite appellations in the valley) and their Malbec comes from a vineyard between St. Helena and Calistoga.
Rob has become very familiar with the Malbec varietal as he is involved in a project in Mendoza Argentina, the heart of Malbec country in South America. The 2005 vintage is blended slightly with 3% Malbec. This is a wine that will certainly appeal to a wide variety of palates. Rick does not enjoy a wine that is overly oaked and his wines are definitely not crafted in that style. As a result his wines are expressive of the fruit rather than the wine making aging techniques. The 2005 vintage saw 50% new French Oak and 50% neutral.
This wine is rather dark in the glass; the initial aromas are quite elegant. The bouquet shows red and black cherry with nice notes of cocoa complementing rather than dominating. The mouth feel is soft and supple upon entry showing fruit flavors that tend to be on the darker side (blackberry) with cocoa, hints of vanilla and notes of cigar paper towards the finish. The finish is smooth with round delicate tannins and super long. It is always nice when we find a wine that fits our palate like a glove and this wine certainly does that.
Rick prefers to give his wines a bit more age before releasing them rather than driving them to market after a previous vintage sells out. As of press time they are almost out of the 2005 but will release the 2006 sometime in early 2010. Their total production to date has run between 500 and 700 cases and they are distributed well in parts of San Diego (Rick's current hometown), Chicago as well as can be found locally at a wide variety of locations including ACME Wine Shop in St. Helena. In addition you can join their mailing list online. Visit: www.mirrorwine.com