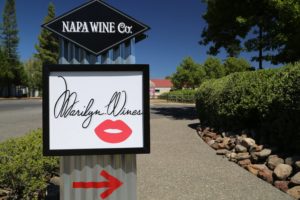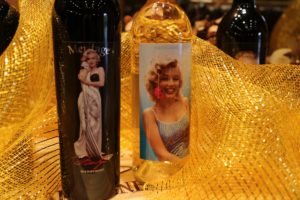 Marilyn Merlot released their first vintage in 1985. However, the story begins a few years prior. owners Bob & Donna Holder moved to the Napa Valley from Berkeley in 1978. Neither were involved in wine at the time (Bob was a CPA and Donna worked at the historic St. Helena High School). It wasn't long before the Napa allure eventually cast its wine spell over them. Along with a few friends, they began making home wine in 1980 (starting with one barrel).
Oddly, they started calling this home wine Cannibal Sauvignon – never produced it commercially and named the brand Maneater – one of their friends even designed the catchy label. Too bad they didn't stumble across the name of one of the historic Rancho's in Napa – Carne Humana. This all would have tied in perfectly with their original home wine.
Several years later they bottled their own home made Merlot and as good ideas often happen, was over a glass of wine. They came upon this name after drinking some of their own Merlot at dinner one evening (it was Donna who suggested this name). By that time, Holders also had some firsthand knowledge of the wine business. And in the early 1980's they also became partners for the first time in a commercial wine venture – Manzanita Cellars.
Their first vintage was from 1985 – made from purchased bulk wine – this was 2,500 cases. With such a catchy name and using images of Marilyn Merlot (after getting the licensing rights from the estate of Marilyn Merlot) – the wines started to gain a variety of notoriety and publicity. One of their vintages was even highlighted in Life Magazine.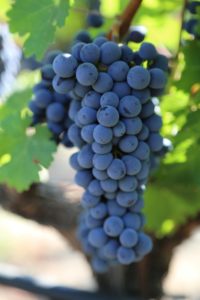 The wine has been a phenomenal success and is now a true collector's wine. Some of their earliest vintages are often fetching up to several thousand dollars per bottle. Each vintage has a different image of Marilyn Monroe on the label. Marilyn Merlot was their first wine although today they make several different wines.
The ultimate collector within a collector's wine is the Velvet Collection series. The first vintage dates from 2005; they stopped making this wine in 2012. A set of 10 very sexy sultry nude photos of Marilyn were taken in 1949 and each vintage has one of these photos on the label. We have seen some interesting labels during our Napa winery odyssey but this one takes the cake. Each label is a nude photo of Marilyn (covered appropriately for the label), and has what they call a "peel and peak" protective plastic layer which when removed reveals the entire un-covered photo! Each of these wines is only available in 1.5 liters and comes in its own special box and package. This is collector wine at its best.
And this is not the only collectible series of Marilyn Merlot made – like baseball cards, different wines with different Marilyn themes have been produced over the years.
The release date of all wines is always June 1st – Marilyn's birthday and each vintage usually sells out rather quickly. Their Norma Jean wines are very affordably priced and are marketed as "A Young Merlot" and features photos of a young Norma Jean before she took the name Marilyn Monroe. This is the only wine to feature non Napa fruit (the vineyard source is near the historic town of French Camp in California's central valley).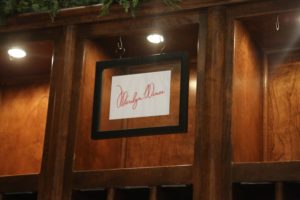 All other fruit is sourced from premium vineyards near the towns of Rutherford & Yountville including from the Beckstoffer Vineyards. We tried the 2002 Cabernet Sauvignon which was among some of the older "current" releases that we have tried. Extra age is not a bad thing when it comes to wine! There are pleasant toasty characteristics on the nose which continues to the palate with nice fruit, hints of chocolate and a smoky intense long finish. As with most of their other current releases, this wine is priced quite affordably.
All the wines for the Marilyn Merlot label are made at the famed Napa Wine Co along Highway 29. You can even taste these at Napa Wine Co's Cult Tasting room which is open to the public by walk-in. And unlike most Napa wineries – they do have older vintages for sale via their website. For more information and or to join their mailing list, visit: www.marilynwines.com
NOTE: this review has been identified as needing a major update.