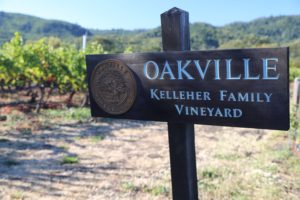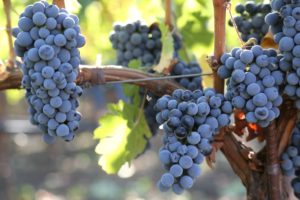 Kelleher Family Vineyard. We recently had a chance to sit down with Valerie Kelleher and her winemaker Craig Becker. The Kelleher's founded and have owned Brix Restaurant since 1995. This restaurant is located just north of Yountville and has an excellent Sunday brunch; they also have one of the best and most extensive wine lists of any Napa Valley based restaurant. If you have eaten at Brix you may have noticed a vineyard in the back of the restaurant. This 9.4 acre vineyard appropriately named the "Brix Vineyard", is also owned by the Kellehers and was planted to grapevines in 1995. Once owners of the Oakville Ranch Winery, the Kelleher's are no strangers to vineyards. For a number of years they sold the fruit from this vineyard to other small local vintners but starting in 2002 decided to hold back some of the fruit for their own wine.
While selling their fruit to a number of local well known vintners the Kelleher's never actually made their own wine. Guests would come to the restaurant and try to order wine made from grapes grown on the property as they could clearly see the vineyard behind the restaurant. Over the years more and more customers asked if Brix made their own wine which helped lead to the decision to bottle a wine unique to their own vineyard.
Their vineyard is located in prime Cabernet Sauvignon country (Oakville Appellation) and is entirely planted to this varietal. In 2003 with the help of at that time their new winemaker Craig Becker, the vineyard began to be micro-managed; the farming techniques were updated to reduce vine size, crop load and introduce specific beneficial cover crops with minimal irrigation.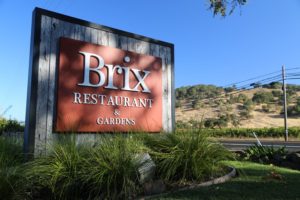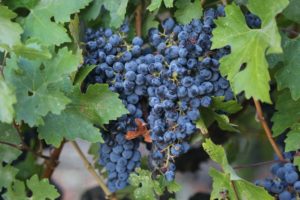 All of these practices help produce lush, full bodied wines. As a result, several transitional years ensued while the new farming techniques were implemented. 2003 and 2004 were transition years leading to 2005 which was their first full year of farming under the new methods.
Craig consults for a number of small Napa wineries and his specialty is working with small single vineyards. He intentionally seeks out small high end vineyard terroir for a number of his projects as he can quickly see the results of his vineyard management practices in the quality of the wine. The majority of winemaking is actually conducted within the vineyard and if you already have excellent terroir (as in the case of the Brix Vineyard) then a truly great wine comes from well cared for vines.
The 2004 Kelleher Family Vineyard Brix Vineyard unfiltered Cabernet Sauvignon shows a smoky dusty earthy quality in the nose which over time opens up to fragrant aromas of candied fruit. The mid palate is smooth and rounded showing red and black cherry flavors. The wine is medium bodied with good tannin structure but not overwhelmingly so – the finish is pleasant leaving lingering flavors of plum and red cherry.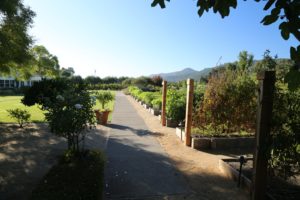 And in regards to their newest releases made under the new farming methods, as the Kelleher's say, "we believe it has been well worth the wait." We agree! With a current production of merely several hundred cases, the wine is limited but you can find it on the wine list at their own restaurant of course as well as select restaurants in the San Francisco Bay Area.
They also maintain a mailing list. Brix Restaurant provides a number of private dining options as well as garden space for outdoor weddings overlooking their "Brix Vineyard. This is a special spot and we even have family who have been married here. And for those who want to taste the Kelleher Wines – the tasting is hosted outdoors, weather permitting in their gorgeous gardens behind the restaurant overlooking their vineyard. For more information visit: www.kelleherwines.com and www.brix.com
NOTE: this review has been identified as needing a *major* update.