Kelleher Family Vineyard. The Kelleher Family (Don and Donna) founded and have owned Brix Restaurant since 1995. Don chose the name brix because of its wine association; it is a unit of measurement of sugar in a soluble solution and is measured in grapes by squeezing the juice onto an instrument known as a refractometer.
Brix is located just north of Yountville on Highway 29 and is known for their excellent Sunday brunch; they also have one of the best and most extensive wine lists of any Napa Valley based restaurant. Guests who dine at Brix may notice a vineyard in the back of the restaurant. This 10-acre vineyard (part of their 16-acre property) is appropriately named "Brix Vineyard", is also owned by the Kelleher's (acquired in 1993) and was planted to grapes in 1995. Once owners of the Oakville Ranch Winery, the Kelleher's have farmed vineyards for decades.
Don Kelleher founded Kelleher Lumber Sales in 1970 in San Rafael. The company is now known as Kelleher Corporation with headquarters still in San Rafael along with select distributor offices in parts of California and one location in Hawaii. They company has grown into one of the world's largest businesses to business suppliers of lumber, wood doors and other wood moulding products. For more information about this company, visit: www.kelleher.com And in the 1980s Don was a partner in Oakville Ranch Vineyards, part of an ownership group prior to when Bob and Mary Miner purchased the property.
The inspiration to produce their own commercial wine in part came from the guests of the restaurant. Customers would see the pretty vineyards to the west of the restaurant and would often ask if Brix made their own wine. For a number of years, the Kelleher's exclusively sold the fruit from the Brix Vineyard to other area wineries. However, acknowledging the quality of wines from wineries using their grapes, and realizing the potential of producing their own wines based on guest inquiries – they produced their first estate wine from the 2002 vintage.
This vineyard is located in prime Cabernet Sauvignon country (Oakville Appellation) and is entirely planted to this variety. In 2003 with the help of their founding winemaker Craig Becker (who has made their wine every vintage since), the vineyard began to be micro-managed. The farming techniques were updated in 2003 and 2004 to reduce vine size, crop load and introduce specific beneficial cover crops with minimal irrigation. All of these practices help produce lush, full-bodied wines. 2005 which was their first full year of farming under Craig's direction.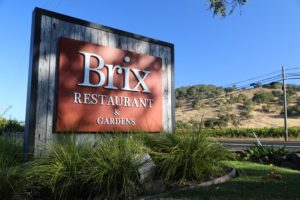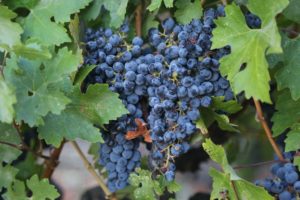 Craig was raised in Long Beach, came north to attend Santa Rosa Junior College and then transferred to the University of California at Davis to study plant physiology and soil science. His first winery job in the Napa Valley was working for Robert Mondavi followed by time at Spring Mountain Vineyards. Today Craig operates his own wine consulting company and currently consults for several boutique Napa wineries (including being a founding member of Somerston Vineyards) – his specialty is working with small single vineyards that he has full control over. One of the most important aspects of wine making is vineyard management – and if the site is exceptional (as in the case of the Brix Vineyard) then great wine comes from well cared for vines.
Wines/Winemaking
The Kelleher wines see additional bottle age (as compared to most winery aging programs) and often spend a year or two in bottle before being released. As a result, the current vintages of their estate wines are often 5 or 6 years old. Kelleher also produces several non-estate white wines. The 2016 Sauvignon Blanc was sourced from a dry farmed organic vineyard in St. Helena. This wine was aged in 90% stainless steel tanks and 10% neutral oak barrels. It did not go through malolactic fermentation and the lees were stirred at various times during its aging.
The 2016 Kelleher "Block 21" Sauvignon Blanc shows a lively and fresh bouquet with aromas of lemon and lime, citrus blossom and a touch of guava. The wine showcases a lovely texture – supple across the palate and almost oily in its feel. Very balanced with weight but also with acidity. A joy to drink with good concentration and a seamless long-lasting finish. One used to drinking green or grassy wines of this variety may mistake this wine for a non-Sauvignon Blanc wine.
The 2015 Kelleher Three Sister's Russian River, Don Miguel Vineyard Chardonnay is a tribute to Valerie and her sisters. This wine sees no malolactic fermentation. Like the Sauvignon Blanc it also undergoes battonage during its aging. It is noticeable yellow in the glass with a diversity of aromas including pineapple, pear, apricot, mandarin and dried straw. Well concentrated on the palate but fairly supple in its texture, this wine drinks very well by itself.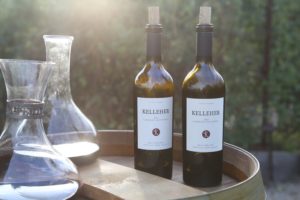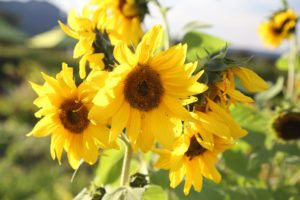 The 2004 Kelleher Family Vineyard unfiltered Estate Cabernet Sauvignon shows a smoky dusty and earthy quality in the bouquet which over time opens to fragrant aromas of candied fruit. The mid palate is smooth and rounded showing red and black cherry flavors. This wine is medium bodied with well-structured but not muscular tannins. The pretty finish lingers for some time with flavors of plum and red cherry.
The following two wines are from vintages that couldn't be more opposite from each other. In general, the 2011 vintage was a challenging year for vintners in the valley – working with cool weather throughout the growing season and rain up until early June followed by early rains in September and October and generally moist conditions during harvest. Unfortunately, this vintage was generally poorly received by critics who discounted the valley as a whole. In reality, there were a number of decent wines from 2011 and in many cases, these were wines that needed more time to age.
The 2011 Kelleher Family Vineyard Estate Cabernet Sauvignon. One can immediately smell the vintage in the bouquet of this wine – offers aromas of tobacco leaf and cigar smoke, red fruits, olive and herbal notes. Shows mostly red fruit on the palate including cherry. A fairly supple mouth feel from start to finish – featuring nicely woven slightly dusty tannins that linger softly along with fruit and hints of cedar. Food friendly but also drinks very well by itself some 7 years after the vintage date at the time of our latest tasting.
In contrast, only two years later was the 2013 vintage. Warm weather with plenty of fruit, this was a vintage that tended to be opulent, fruit forward wines that showcased concentration, depth and tannic structure. But like 2011 this vintage also needed time in the bottle but for very different reasons.
The 2013 Kelleher Family Vineyard Estate Cabernet Sauvignon is dark crimson color in the glass; the wine immediately reveals bright, ripe and opulent fruit aromatics including blackberry and boysenberry. Juicy and well layered on the palate there is a noticeable density with flavors of blackberry and black berry along with notes of chocolate. This wine is about the fruit and power – a long finish anchored by broadly structured tannins.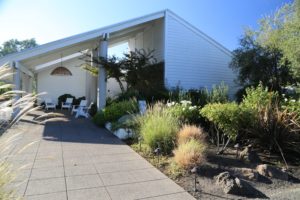 And Kelleher Family elected not to harvest the grapes from the Brix Vineyard in the 2017 vintage. No wine was made from the estate that year due to the smoke taint effects from the terrible fires in early October.
A special block within their vineyard is named Bari's Vineyard – in tribute to one of Valerie's sisters who tragically died far to young (in her mid 40s) from a heart condition. Each year they produce an extremely limited production Bari's Vineyard Cabernet Sauvignon (typically only one or two barrels). The 2012 Kelleher Bari's Vineyard shows a thread of sweetness throughout the bouquet with elegant aromas of cranberry and red currant. Superbly balanced across the palate offers grainy but not overly gritty tannins. A hint of mocha along with fruit persists on the mouthwatering finish. Captivating acidity. And proceeds from the sales of this wine are donated to fight Type 1 Diabetes including related research.
—
Brix Restaurant provides a number of private dining options as well as garden space for outdoor weddings overlooking the vineyard. This is a special part of Napa that one cannot see driving by on Highway 29. Two gardeners oversee the culinary gardens – a diversity of produce is grown – directly used by the restaurant.
With a current production of under 1000 cases, the wine is limited but you can find it on the wine list at their own restaurant of course as well as select restaurants in the San Francisco Bay Area. And for those visiting the Napa Valley who want to taste the Kelleher Wines – a tasting is hosted outdoors, weather permitting among their gorgeous gardens behind the restaurant overlooking the vineyard. Guests are encouraged to visit the edges of the vineyard; there are plenty of quintessential Napa photographs just waiting to be captured. And even the wine train passes by several times a day.
For more information or to join one of three membership offerings, visit: www.kelleherwines.com and www.brix.com