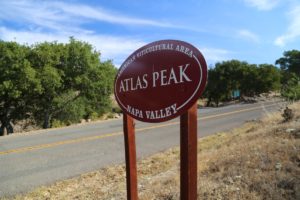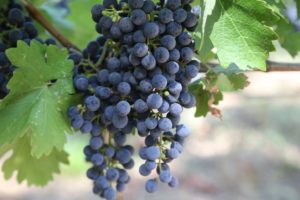 Hesperian Wines, owned by winemaker Philippe Langer focuses primarily on single vineyard, single variety, small lot wines (Cabernet Sauvignon). From an international point of view, Philippe is one of the Napa Valley's most international vintners having lived on 5 continents over they years. His perspective of the globe is great; he had an envious childhood – born in El Salvador, he lived in Bangladesh and Columbia, but spent most of his formative years in Africa in what is now the Democratic Republic of Congo. Eventually he moved to Switzerland for school. Later, he studied at UC Davis and graduated with a double Masters in Agronomy and Agricultural Economics. After school he wanted to help NGO's abroad, focusing on third world agricultural development. He moved to France and began searching for overseas employment while working for a bank in Paris.
At this time his sister Ariana recommended he try working in the wine industry at Château Clarke in the Listrac-Médoc AOC – named after Tobie Clarke who originally purchased this land in 1818. The chateau has been owned by a part of the Rothschild banking family since 1973. And his sister Ariane is married to Benjamin Rothschild.
Bordeaux was about as far from the middle of Africa as one could get but Philippe quickly learned all aspects of the industry from working in the vineyards to the actual wine making. Up until this time he had no prior experience in the wine industry. He worked at Château Clarke for 5 years and learned from some of the best winemakers in the industry including master blender Michel Rolland.
Coming to the Napa Valley to tour wine country on vacation, his friend recommended he visit Sullivan Rutherford Estate. Assuming he was going to the winery to taste the wine like any other wine loving tourist with an appointment, he soon found himself being grilled with questions by one of their winemaking team. After 15 minutes he was offered a job (this was just before the start of harvest) but he was actually heading back to France in 3 days. After a scramble for visa paperwork he stayed on to work the harvest and ultimately was promoted to viticulturist and winemaker and worked at Sullivan Rutherford Estate for 8 years.
Today Philippe focuses his energy on the Hesperian wines as well as consulting for several small labels.
Château Clarke

Philippe owns a picturesque 14-acre piece of property on Atlas Peak he calls Kitoko, a word in the Bantu language used in parts of central Africa including the Democratic Republic of Congo – meaning "beautiful." While minutes from the valley floor this is a part of the Napa Valley that feels very isolated. The terroir across Atlas Peak could almost be called a "rock-pile" and its no different at this vineyard site. During a visit after a torrential rain in which local creeks had turned into waterfalls, we were expecting to get muddy; this was not the case after walking around the vineyard for 30 minutes. And eventually this may be the site for the Hesperian Winery.
Due to the rocky and stressful nature of growing grapes here, yields are small – often slightly less then 2 tons per acre.
In October 2017 a major fire tore through Atlas Peak – the stories of survival that we have heard first hand from speaking with a number of vintners directly effected in the path of this particular fire are remarkable. Unfortunately Philippe's home, miscellaneous equipment, storage buildings and approximately 2 acres of vines were destroyed. Residents escaped with only the clothes on their back and their vehicle – some were caught fleeing the fire down by the pet cemetery unable to exit Atlas Peak Road due to a tree that had fallen and completely blocked the road. With flames surrounding combined with horrific winds and smoke, we can only imagine the nightmare that was ensuing – fortunately the tree was finally cut, letting the line up of cars drive through the flames and thick smoke to safety at 'the bottom of the hill' near Silverado Trail.
As Philippe says, "wine is a game of patience" – he crafts his wines for the long run, thinking 10 and 20 years out. Some of his wines are big and muscular upon release, built to age and develop over many years – wines you would lay down for a number of years. With that said, they are not big in alcohol but rather in structure. They are also food wines, best appreciated and enjoyed with a meal. At the core of Hesperian's wines are the focus on terroir and varietal characteristics.

Philippe produces single vineyard Cabernet Sauvignon (all these wines have the vineyard GPS coordinates labeled on the bottles). Referring to single varietal wines, he says, "the wine making really needs to take place in the vineyard as you have no chances to fill in the 'holes' later by blending in other varieties".
Select Wines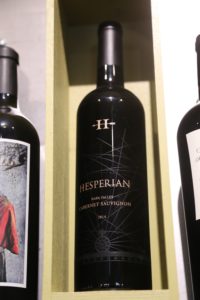 His first vintage dates from 2004 (his earlier vintages were crafted while he was still working at Sullivan Vineyards). The 2007 Hesperian Napa Valley Cabernet Sauvignon is a dark wine with an open and inviting nose with aromas of blueberry and blackberry. This wine has big structure with earthy hillside muscular tannins that go on and on, completing the long finish.
The 2007 Hesperian Rutherford Cabernet Sauvignon is from grapes grown on the coveted bench land on the west side of the valley. The nose is somewhat earthy – the mid palate is balanced with dark fruit flavors. The wine has power, flavor and good acidity. The fruit is "big enough" to take a fair amount of oak during aging and 100% new French Oak was used.
The 2007 Hesperian Coombsville Cabernet Sauvignon has a deep dark inviting nose showing lots of black fruit – black cherry and blackberry. We've met a number of winemakers in the valley who source from "sweet spots" and Coombsville is one of these spots for Cabernet Sauvignon. This wine again shows a weighty structure, not from alcohol (13.9%) but from tannins and a beautiful range of layered flavors on the palate.
The 2007 Hesperian Muscatine Vineyard Cabernet Sauvignon is sourced from lower Soda Canyon (near Atlas Peak)- a pleasant dustiness shows on the bouquet with some notes of cocoa powder. The entry is surprisingly soft but builds in complexity, layers and structure rather quickly. This wine was barrel fermented. It is a rich wine with big black fruit flavors. Hints of cedar show on the finish.
The 2007 Hesperian Spring Mountain shows elegant fruit on the bouquet, notes of red and black cherry and nuances of vanilla underlying. This is a big wine from start to finish – showing great strength upon entry, big bold flavors, California ripeness hillside wine…mountain fruit. Rich lingering flavors complete the well structured finish.
—
Philippe's second label is called Anatomy. Hesperian means "of the west" or relating to the west in Greek. Philippe chose this name for a variety of reasons – because of Napa's location in the western-most part of the mainland USA and Greek and Latin are the roots of the English language. He chose a name that is reflective of location, rather than his own name as he wanted to convey that wine making is about the terroir.
Total production is about 1000 cases per year with select distribution in New York, Louisiana, Mississippi, Texas and California. Locally you can find the wine at Backroom Wines in Napa and V Wine Cellars in Yountville and Hesperian Wines participates in several consumer tastings including the Taste of Atlas Peak held every year in September at Black Stallion Winery (just north of the city of Napa). For more information or to purchase wine, visit: www.hesperianwines.com