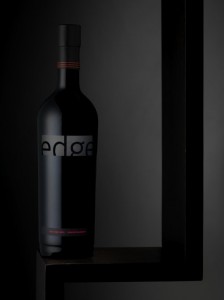 Edge Wines was started by long time Napa vintner and winemaker Ray Signorello and partners with their first commercial vintage released in 2001. As a teaser, we will leave the "punch line" in regards to this wine for later in this review! Ray has long been a collector of fine wines and and always tries to gauge opinions of Napa wine from the general public. In the early 2000's he found that sentiment among the general public in regards to Napa wine was this: the price of premium Napa Cabernet's were pricing many wine drinkers out of the market and it was becoming more difficult to find a good quality Cabernet Sauvignon from Napa at an affordable price. He found that Cabernet Sauvignon was the most requested wine from Napa. This set him thinking to see if he could create a "cutting edge wine" without the "cutting edge" price, hence the name Edge.
As a long time Napa vintner he has many connections with area grape growers and together with his partners were able to source fruit from a variety of high end vineyards – mostly up valley, ranging from the Oak Knoll district in the south to Calistoga in the north. Their focus is on a single vintage Cabernet Sauvignon and this is the only wine they produce. They try to create a classic Napa Cabernet while at the same time appealing to someone new to drinking red wine.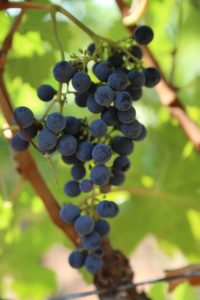 The 2005 Cabernet Sauvignon is blended slightly with Merlot and Cabernet Franc – the idea behind using these two varietals is the Merlot adds a bit of softness while the Cabernet Franc helps provide additional structure. A combination of new and used French and American oak are used during the aging which on the 2005 vintage was 16 months. Both indigenous and cultured yeasts are used during the fermentation. Two words can easily describe the mouth feel on the 2005 vintage – soft and balanced. It is not huge bodied but has layers of flavor and structure often found in Napa Cabernet's priced much higher. Nice cherry and blackberry notes on the nose follow to a palate with additional cherry flavors with notes of vanilla and a smooth finish anchored by delicate silky tannins. The fruit lingers in harmony for some time on this very long finish.
When most people try this wine there is an element of surprise that follows when they learn the price! The punch line in our reference above, is this wine retails for $20 and you can find it even cheaper than that from some online distributors. This is one of those rare Napa Cabernet's where people often think the price is 2 and 3x higher and there are certainly a plethora of similar quality Napa Cabernet's out there at these higher prices. Out of more than 500 visits and tastings with Napa vintners this wine is definitely in our top handful of price to quality ratio wines. In fact in 2007 Edge took the highest honors for best Cabernet Sauvignon $20 and under Food & Wine's American Wine Awards.
Total production at the time of this review is about 16,000 cases. They are distributed in a number of states including parts of Western Canada. Locally, you can find the wine at Cellar Collections in the town of Napa, St. Helena Wine Merchants in St. Helena and Cal Mart in Calistoga. Visit: www.edgewines.com