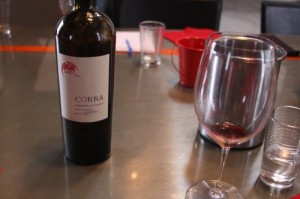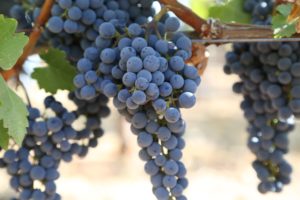 Corra Wines are made by veteran Napa winemaker Celia Welch. She has been making wine in Napa for over 30 years and currently is the winemaker for several boutique premium Napa based producers. She has also made the wine for both Scarecrow and Keever Vineyards since their respective first vintages.
Born and raised in Medford, Oregon – her introduction to wine came early through her fathers passion for wine. He was a home winemaker and collector and she grew up helping him make wine. Her first introduction to the Napa Valley was in the 1960's during trips with her family. She graduated from UC Davis in 1982 with a degree B.S. degree in Fermentation Science at a time when a number of now prominent women winemakers were enrolled including Pam Starr and Heidi Peterson Barrett and others who work in Napa and beyond.
Continuing her education after graduating, she embarked in extensive travels through a number of wine regions including domestically in the Pacific Northwest, the East Coast and then New Zealand – finally working in the Barossa Valley in Australia. She then moved to the Napa Valley and worked at a number of wineries including Silverado Vineyards in 1987, was assistant winemaker at Robert Pepi Winery (now the home of Cardinale) and began her consulting career in 1992 for Staglin Family Winery.
Her focus of consulting is generally for premium producers who own their own vineyards (rather then labels who source fruit) – often (but not always) from hillside locations in the valley. And her work has been highly recognized throughout the industry – in 2008 she was named Winemaker of the Year by Food and Wine Magazine and has been inducted into the Winemakers Hall of Fame through the organization, Women for Winesense.
Recently we had the opportunity to sit down with her and several wine writers at 750 Wines in St. Helena. Her attention to detail is painstaking, yet Celia spoke of never having a recipe when it comes to winemaking. Every year is completely different; there are too many variables throughout the year that require adjustments both in the vineyards and during the winemaking.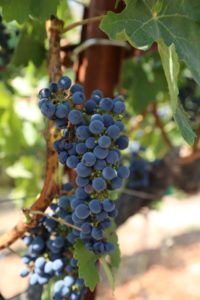 She focuses on what she does best and what the soils of Napa do best; as a result all her efforts were directed into one high quality Cabernet Sauvignon. This wine is available in extremely limited quantities, usually merely several hundred cases. It is available direct through her mailing list and in select locations within the Napa Valley including at 750 Wines in St. Helena. Presently, she also produces a unique white wine called Tail Feathers, a blend of Muscat, Viognier and Riesling.
Celia believes in the complexities different vineyards can bring to a wine and her Cabernet Sauvignon is always a blend of fruit from multiple vineyards. In the case of the current vintage (2007) she sources from three premium vineyards in Oakville, Rutherford and from Pritchard Hill. Celia works with only sustainable farmed vineyards.
After trying to decide on a name for the wine and looking at the nomenclature of overused Roman Gods for wine names she looked at her own heritage. Being Irish on both her mother and fathers side she found the name Corra, a Celtic goddess of both prophecy and harvest. This is a name that fits well in the wine industry – prophecy – always working in the moment yet with one eye on the future, always looking ahead so to speak.
The 2007 has an intriguing bouquet which is a mix of espresso, light brown chocolate, raspberries and cherry. The entry is rather soft – this wine remains smooth from start to finish with a complexity of well-layered fruit and structure on the mid palate. The Pritchard Hill fruit helps provide structure and the other vineyards carry more of the fruit elements within the wine. The tannins are well managed both in the vineyards and definitely in the wine making style. They are fine grained and linger on the palate for some time.
For more information and to signup for the mailing list, visit: www.corrawines.com
NOTE: this review has been identified as needing a *major* update.