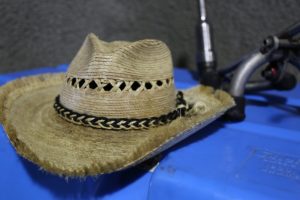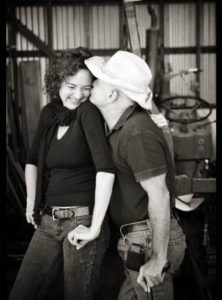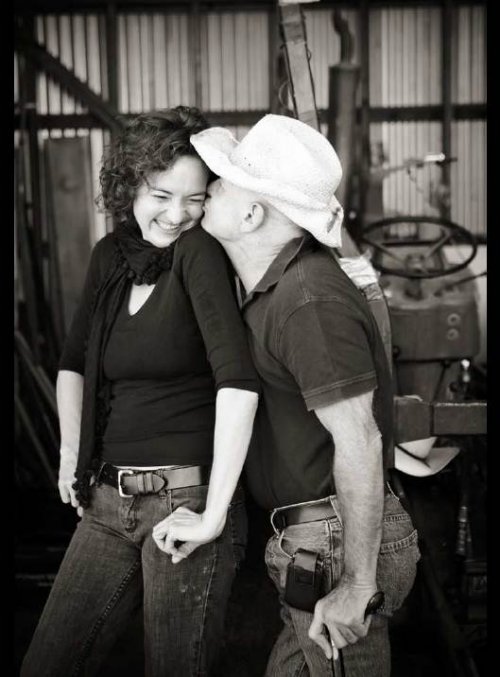 Caldwell Vineyard is located in the hills just east of the city of Napa and the winery is almost entirely contained within the 22,000 square foot cave. Check out the great views of the nearby vineyards as you drive up the hill to this winery. Besides serving as the facility for making their own wine, it is home to multiple small custom crush wineries. John purchased his first Napa property in 1974 and sold grapes to other vintners for a number of years before releasing their first wines from the 1998 vintage.
Owner John Caldwell's original intent for this property was to build a subdivision. He was in the shoe retail businesses and had dreams of becoming a commercial developer in the early 1980's. He even built a nice road installed an imposing gate and was ready to build homes. This was during a "no growth" period in the Napa Valley and his plans were stymied. Looking around his property at that time he saw few other vineyards in the immediate vicinity.
However, the Caldwells have a long history of growing grapes in California dating back to the 1880's and John turned to his "roots" so to speak and planted vineyards on site. Top local wineries such as Viader, Pahlmeyer and Phelps turning to his vineyard to source fruit for some of their wines helped validate his particular terroir. Using fruit from his vineyard Pahlmeyer went on to earn high praise for their own wines from some of the best known wine writers and critics.
Taking his grape growing even further, John started his own local nursery in Napa which he sold in 2004 to Sunridge Nurseries Inc. With a passion for the grapevine and after a number of years growing grapes, he has compiled several criteria which are of the utmost importance when choosing a vineyard site 1. Soil, 2. Weather, 3. Exposure, 4. Rootstocks & clones and 5. Trellis design & row direction. Their ranch encompasses 123 acres of which 60 are planted to vine.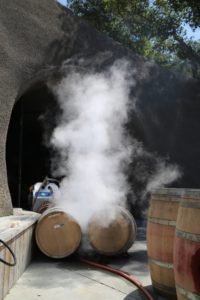 Caldwell specializes in a number of low production wines – their Signature Collection (proprietary red wines and a Cabernet Sauvignon), the Varietal Collection (focuses on specific 100% varietal wines including several not often seen varieties in Napa – Carmenere and Tannat) and the "Rocket Science" label which includes several Bordeaux varieties. The Rocket Science name was decided on one evening by the owner to spoof those who said winemaking is not rocket science! A rocket scientist was also his wife's fathers career. It is proprietary red blend, predominately Syrah, Cabernet Sauvignon & Merlot. It is a rich wine deep in flavors ranging from sage and herbs and also contains hints of vanilla as well as lots of fruit.
The well-regarded Philippe Melka was their winemaker for many years followed by Marbue Marke.
A tasting and tour includes a walk through the winery and ends with tastes of their current releases in their elegant "cavern tasting room" sometimes with John himself. The tasting is paired with locally sourced artisan cheeses, charcuterie and delicious olives – and with several wines only available from at the winery.
John is one of the most engaging and talked about winery owners in all of Napa. He has lived through a number of interesting stories but none more intriguing then the time he was caught smuggling French clone grape cuttings between the border of Canada and the USA. He told us this riveting story during one of our visits to the winery.
A friend successfully smuggled more than 4000 cuttings through – but when it came time to make her final trips through the border – she wasn't feeling well and in stepped John. Luck was not with him. He was in a lane that was backed up for some ways – seeing an open lane he quickly drove over. Perhaps a mistake. He was immediately stopped by one of the young border guards and told to open his trunk. Big problem.
He was taken inside for further questioning – the temperatures in February in this part of the country were unforgiving – there was not even air conditioning inside the room where he was taken. The guards found receipts indicating shipments just days earlier were of shoes and were to sent to Yountville. More questions came forth. "Where is Yountville" John was asked. "In the heart of the Napa Valley," he replied. "That is grape country, right," they surmised.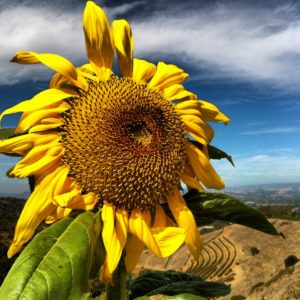 They left the room to talk among themselves – John decided to make a command decision on the spot to eat the receipts. He frantically tore them apart and stuffed them down his throat. He wasn't able to completely swallow them all and just before they came back in the room he spat out a messy wad of wet paper and stuffed it in his pocket.
Seeing the receipts had gone "missing" the guards decided to strip search him. Not a fun thing to have to go through anytime, but especially so in these brutally cold temperatures. Ultimately he was let go after making a phone call to his lawyer who in turn knew the guard's boss.
The story doesn't end here. Some days after John returned from his smuggling trip – police and a representative from the California Department of Food and Agriculture showed up at his house and demanded to take the rest of the vines that they suspected he had. John did of course have these vines but came up with a clever story to buy himself 24 more hours before they returned.
Creatively he then buried the vines in question – purchased a similar quantity of cuttings from an area nursery – amazingly still had the original boxes and put these "new" cuttings into the original boxes. Voila – the agents returned the next day – took the boxes of the new cuttings non the wiser – and eventfully John planted the smuggled cuttings. For a detailed look at this story read author Jonathan Swinchatt's account in The World of Fine Wine, Issue 24, 200. www.caldwellvineyard.com/Smuggling-Story
We have come across a number of vines in Napa taken from these original cuttings – they are simply known as the Caldwell Clones.
Notice the neat system Caldwell has in place for "racking" their barrels. Instead of having to take each barrel down from the racks they are setup so they can be manually turned and racked right in their place.
And what is very unique for a Napa based winery, Caldwell controls most aspects of the barrels they use for aging their wine. Rather then selectively purchasing oak from cooperages, they purchase oak wood from suppliers in France (which are then seasoned up to 36 months) and Caldwell's own Master Cooper spends two months in France every year and assembles approximately 300 barrels specifically to match Caldwell's needs – including choosing the toast levels inside the barrel. The barrels are then shipped over to Caldwell Winery.
Visits are by appointment. For more information and or to join the appropriately named Society of Smugglers wine club, visit: www.caldwellvineyard.com
Grounds/Vineyards

Cave