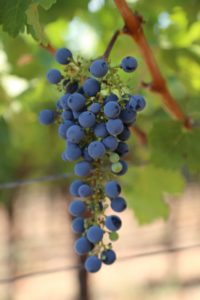 Burly Wine is the result of a "Napa Dream" of Hank McCrorie and his Sonoma County born and raised wife Bernice. Hank had a long career at Pzifer – starting relatively low in the company and retiring as the Executive Vice President of sales. Hank who along with his wife have always enjoyed California's Cabernet Sauvignons and the Northern California wine country retired to the hillsides of the Napa Valley. Many winemakers new to the business these days name their wine after themselves – not so with Burly. There is actually quite a unique story behind the name.
Hank grew up North Carolina where he was the captain of his college football team which he helped take to the championships, ranking number one among small colleges. His nickname at the time was "Burly Bear" – little did his college teammates know that more than 40 years later, Hank would still carry the name with him and use it as the name for his winery! During his college days he won an award which honors athletes who place the team over themselves in competition and in this regard much later, Hank and his wife financially donated a significant portion of the cost to build a new athletic center, named in their honor.
Burly focuses on producing a 100% varietal Estate grown Cabernet Sauvignon each year which is always sourced from the same vineyard. This 9.5 acre vineyard called the Simpkins Ranch is in the Coombsville district just east of the town of Napa. Coombsville tends to be cooler than many of the up valley vineyards and as a result the Cabernet Sauvignon fruit often hangs a bit longer before it is harvested. This isn't a bad thing as it only adds to the complexity of the wine. Their first commercial release was in 2004.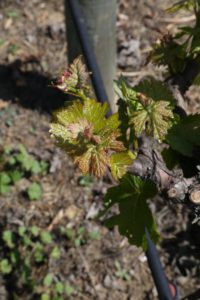 We tried the 2005 vintage. It received 20 months in French Oak and then another year in bottle before released. The nose is well layered with notes of vanilla, toffee along with raspberry. The palate is juicy rich and concentrated. This is not a huge tannic wine, although with good structure and acidity it will age well. The mouth feel is soft and smooth with just a hint of vanilla, a forest floor earthiness and lots of black fruit. Delicate but structured tannins anchor the extended finish. All in all, it is a very nice wine that shows extremely well.
We also had the chance to sample the 2006 vintage from tank. While still very young, this wine already has a well developed bouquet with lots of nice fruit on the palate. Look for their easy to identify image of the "burly" massive tree on the label. For high end wine, the 2005 is available at a rather reasonable price point. The best way to secure this is via their mailing list. Visit: www.burlywine.com