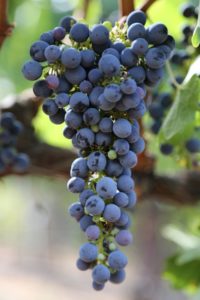 Bacio Divino Cellars (meaning Divine Kiss in Italian), was founded by Claus Janzen in 1993 who was first became interested in wine as a self appointed "ski bum" while working at an upscale restaurant in Switzerland during the ski seasons. He was 19 years of age when he became a wine enthusiast/collector and started developing what has become an incredible palate. This refined palate is now very important as he makes all their final blending decisions.
A non wine related career took hold until he took what he thought would be a simple relaxing tourist trip to the Napa Valley to visit wineries. On that trip, he met Wagner's (owners of Caymus Winery) who invited him to work an upcoming harvest. Well, after this harvest in the ensuing years he ended up spending 12 years working at Caymus developing their International marketing program! Claus is the winemaker for Bacio Divino and also uses the well-known father son team Kirk and Nils Venge as his consulting winemakers. Bacio Divino owns three, 8-acre hillside vineyards located in a fairly remote location in Dutch Henry Canyon east of the Silverado Trail.
As of the time of this review (out of more than 800 Napa wineries/producers visited with to date, this was by far our earliest visit – in the 6am hour!) they produce three blends, the original Bacio Divino (Cabernet Sauvignon, Sangiovese & Petite Sirah), Pazzo (a 5-varietal blend), and Vagabond, a Syrah Cabernet Sauvignon blend. In addition they produce 2 vineyard designated wines simply called Janzen; one from their own vineyard and one from the famed Beckstoffer To Kalon Vineyard. All their wines consistently receive excellent ratings by Robert Parker as well as other well-known wine critics.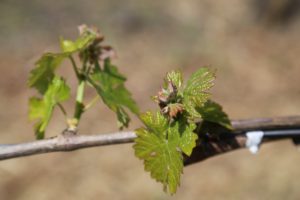 Their Janzen label has already been called one of the "20 new Cabernet Sauvignon labels to watch" by the Wine Spectator. One of their philosophies is you can drink wines young. Case in point is the 2005 Pazzo, which by the way means "crazy" in Italian. This is by far their most produced wine and is a unique blend you will not find at any other Napa Wineries; try Sangiovese, Cabernet Sauvignon, Petite Sirah, Syrah & a white varietal, Viognier. The result is an easy drinking lively wine that is extremely popular at bistro's and wine bars. It is also very decently priced.
The 2005 Bacio Divino is a very well balanced wine as with previous vintages. It has an elegant nose with rich full bodied flavors. The tannins are not harsh, rather they are smooth and help round out a rather long finish. The 2005 Janzen To Kalon vineyard designate wine is an impressive full bodied display of luscious mouth filling flavors which is even more notable considering that when we tried this wine, it had not even yet been released!
Bacio Divino is well distributed Nationally as well as in select locations in Europe. You can find their wine locally in Napa at many of the wine shops. Visit: www.baciodivino.com
NOTE: this review has been identified as needing a major update.