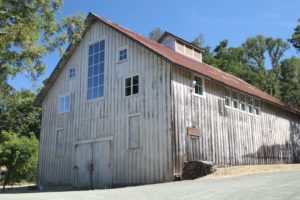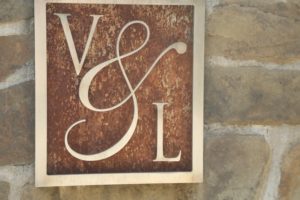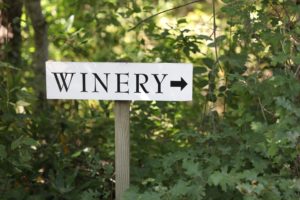 Volker Eisele Family Estate dates back to 1974 and was founded by Volker and Liesel Eisele. Volker passed on in early 2015 and he is much missed by many in the Napa wine growing community. Born in Münster, Germany he immigrated to the United States to attend the graduate program in the Department of Sociology, at University of California, Berkeley. While at Berkeley he and Liesel met for the first time. Volker's introduction to Chiles Valley was through Liesel whose mother owned a house; she and Volker would come up to the house on the weekends. The couple purchased their property in Chiles Valley in 1974. The property still had old vines including Zinfandel, Chenin Blanc and the German variety, Grüner Silvaner – they soon began to replant their property to Bordeaux varieties.
Volker and Liesel were very active in preserving Napa Valley and its agricultural heritage. Volker served as president of the Napa County Farm Bureau as well as of the Napa Valley Grape Growers. Liesel had a four decade career as a landscape architect overseeing the landscaping of prominent winery properties including Domaine Carneros and Chimney Rock. Today Volker and Liesel's son Alexander and his wife Catherine manage and oversee the vineyards as well as the day-to-day operations of running the business. Alexander grew up on the property and Catherine was born and raised in the city of Napa.
Their primary focus is on Cabernet Sauvignon with additional Bordeaux varieties planted on the property, including several white varieties as well as a small planting of Syrah for a club member only wine. All fruit used in their wines come from the property. The Eisele's made home wine for a number of years; growers in the valley who manage premium grapes often will transition from wine making as a hobby to a commercial venture. Over the years they have sold grapes to a number of premium producers including Stag's Leap Wine Cellars, Beaulieu Vineyard and Pahlmeyer. Volker Eisele's first commercial vintage was in 1991; production has grown since then and is now around 4,000 cases annually.
For many years their wine was made at the well-known Napa Wine Company located in Oakville but is now being made at a custom crush winery between Napa and Yountville. The Eiseles were one of the first clients at Napa Wine Co. For many years, tastings of Volker Eisele wines were held The Tasting Room at Napa Wine Company – but in 2019 the owners of Napa Wine Co changed the format of their tasting room. Their clients are no longer represented, and the tasting room is now exclusively for their own Ghost Block wines.
With that said, wine enthusiasts and those looking to get away from the main part of Napa Valley should consider a visit to the Eisele vineyard property. Visits are highly personalized and are always conducted with one of the family members. We have walked the vineyards several times; the property is beautiful and secluded with vines planted on a combination of hillside and valley floor land. Volker Eisele owns 400 acres of which 60 are planted to vines. The property is tucked away, east of St. Helena in Chiles Valley, an extremely narrow arm of Napa Valley that seems worlds away from the traffic of Highway 29.
The property features a balance between natural landscape and vineyards. The Eiseles have always used a holistic approach to their farming including embracing a diversity of native vegetation. Catherine recalls asking Volker why he never installed owl boxes in the vineyard; his reply was something like, "look around you at the surrounding vegetation, we don't need owl boxes". The family has farmed organically since the vineyards were planted and in the early 1990s earned their CCOF certifications (one of the early Napa Valley based wineries to do so). They grow seasonal cover crops on the flatter parts of their vineyard with a permanent cover crop on parts of the vineyard which are sloped.
Rather than outsourcing to a vineyard management team, they have employed the Nevarez family since 1974. As the story goes, one of the family members rode in on a horse in the early 1970s from a neighboring ranch and introduced himself to Volker Eisele. Their family's detailed knowledge of the vines and the nuances of this property play an integral role in the quality and consistency of these wines despite weather related and other challenges of farming.
Like so many others in Napa Valley, their vineyard was ultimately infected by phylloxera, however one small block they refer to as the Triangle Block was planted on St. George root stock (a root stock resistant to phylloxera) and survived until it was burned in the 2020 wildfires. They lost more than 8 acres in those fires. Until 2020, it contained the oldest vines on the property (Cabernet Sauvignon) from 1976. As of the latest update to this review, the oldest vines on the property were planted in 1989. The Triangle Block used to contain one token old Sauvignon Blanc vine that the Nevarez family decided to leave simply for eating its delicious fruit during harvest. The grapes from this section of the vineyard went into their Alexander wine each year (sold as a 3-pack).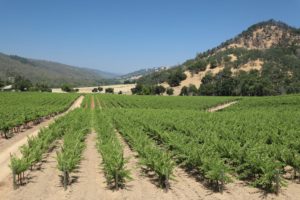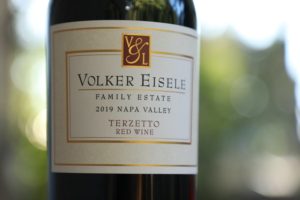 Vineyards in this area were originally planted in the late 1800s and these original "footprints" were still in place at the time the land was purchased. The Eisele's have only planted where the original vineyards were and as a result have not had to remove additional trees from the property.
On average Chiles Valley is cooler than the equivalent latitude of Napa Valley to the west; Chiles Valley does experience a fair amount of fog. And despite being so close to Pope Valley, Chiles Valley is generally a bit cooler during the heat of the day – with parts of the valley open allowing for cooling breezes. With proper fruit thinning and canopy management, combined with the cool weather, veraison and harvest are usually 3-4 weeks later than the valley floor. Their latest harvest has been at the end of October with sometimes up to a month between their first and last pickings of the Cabernet Sauvignon. Their growing season is lengthy – helping to ensure that the fruit ripens slowly and evenly.
This property was originally farmed by Joseph Ballinger Chiles beginning in 1844 (the namesake for Chiles and Lower Chiles Roads and the former nearby Chiles Mill). However, the original winery that was founded in the 1870s (still standing) – was started by German born Francis Sievers who first came to California in the 1850s and settled in the Chiles Valley in the 1870s. He called this land Lomita's Vineyard and Winery (lomita in Spanish translates to little hills – a reference to the surrounding hills). An original empty bottle of Lomita's Vineyard and Winery with a well-worn label is displayed inside the old building.
Winemaking ceased before Prohibition and the property was then planted to prunes and walnuts for decades afterwards.
Rather than a typical Napa 'ghost winery' which is mostly built out of local quarried stone, this winery is completely wooden. It is highly unusual in Napa to find a well preserved original all wooden winery still standing pre-1900. For reference other old wooden wineries are located at Trefethen Vineyards, the red barn at Frog's Leap and a falling apart winery on private land in St. Helena (Pellet Estate). Others exist in the valley but are often converted for other uses or are now used for storage. Several items of interest are housed within the winery including the original press, an old piano from 1869 which was given to the Eisele's by heirs of the Siever family, and one of their original Cabernet Sauvignon vines. After this vine perished in the 2020 fires, the Eisele's brought it to master woodworker, Michael Weiss who removed the burned bark and highlighted the exterior tones of the wood.
Volker Eisele has been quietly producing wines for more than 30 years and growing grapes for 50 years in their quiet and peaceful slice of Chiles Valley. Their wines are farmed for balance and consistency, of which both characteristics clearly show in their bottlings.
Select Wines
The 2022 Volker Eisel Sauvignon Blanc is a blend of 85% Sauvignon Blanc and 15% Semillon; both varieties were co-fermented in stainless steel. This wine is medium straw in color; the beautiful bouquet initially sports a burst of sweetly fruited white florals including of honeysuckle, star jasmine and citrus blossom. But there are many other aromatic layers here including of lychee, apricot, guava, ripe pineapple which reminded us of cutting into a freshly harvested pineapple at a farm during one of our trips to French Polynesia, and a very subtle light note of lemongrass. This highly aromatic bouquet begs one to take a sip. The palate offers a supple and creamy texture from the entry through to the finish; this is complemented with rich fruit flavors including of pineapple, honeycomb, yellow peach, orange melon, apricot and ripe pear. This wine finishes bright with a richness of persistent fruit. This wine paired well with fresh tomatoes, cucumbers and thinly sliced onion salad from our garden dressed with Antinori Winery olive oil, ground pepper, dried oregano and a light drizzle of Tedeschi Winery vinegar.
Their white Bordeaux styled Gemini was a fairly unusual offering from a Napa winery (it is no longer being produced). This wine was usually around 3/4 Sémillon and a quarter Sauvignon Blanc (the varietal percentages varied slightly depending on the vintage). This white wine will age quite well with the characteristics of the Sémillon helping in this regard as well as the often 6-8 months of stirring and aging sur lie. It has a certain phenolic grip – not as much as the more weighty Roussanne white grape variety but just enough to give a more robust mouth feel than a 100% varietal Sauvignon Blanc. The 2014 Volker Eisele Gemini shows a certain minerality component on the bouquet which is almost flinty in character. The aromatics are framed nicely with floral notes including citrus blossom. This wine is very balanced on the palate with flavors of pineapple and citrus. And we noted its bright acidity.
A highly sought after wine is their Terrzetto which was inspired by Mozart's operas of the same name. Terrzetto means three and every year Eisele blends exactly equal percentages of Cabernet Sauvignon, Cabernet Franc and Merlot in this wine. After farming their vineyards for decades, the Eiseles have really honed in on their property's specific terroir and microclimates; these three varieties are planted in select locations so that they all ripen at about the same time. Their Merlot is sourced from a slightly cooler part of of the property and its pruning is delayed which pushes back its ripening to align with the other two varieties. All three varieties are co-fermented together.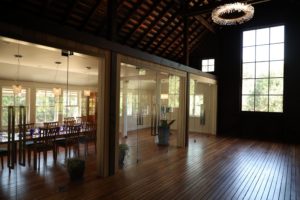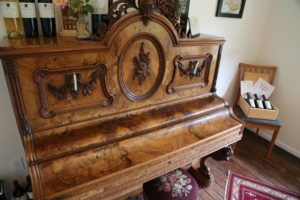 The 2019 Volker Eisele Terzetto is deep ruby and nearly opaque in the glass; the bouquet offers aromas of red cherry, plum, black raspberry, leather, tobacco, old cedar box and a subtle hint of mocha/espresso hovering deep in the aromatics. This wine is savory and fresh across the palate showcasing a balanced acidity. It offers flavors of plum, red cherry, currant and pomegranate. It finishes with a red-fruited brightness accompanied by dusty, grainy but rounded, evenly distributed and long lasting tannins of a light to moderate grip. This wine was aged for 22 months in new French oak barrels from the cooper Treuil. Volker Eisele has been working with this cooper for many years; Treuil even shows bottlings of Volker Eisele's Terzetto at various trade events as an example of a wine which uses their barrels.
The 2013 Volker Eisele Terzetto shows a floral elegance to the bouquet (dried rose petals) with notes of leather. Flavors of red cherry show – the wine has good acidity. Somewhat drying tannins anchor the finish complemented by notes of cedar, chocolate and a hint of lingering toasted oak. The tannins are fairly well integrated.
The 2019 Volker Eisele Las Flores Cabernet Sauvignon is deep ruby and opaque; this is a bouquet with some notable character. It offers powerful dark fruited aromatics paralleled by woodsy and savory spices. It reveals scents of blackberry, dark plum, crushed peppercorn, dark olive, cedar wood, toast and chocolate. The dark aromatics are mirrored as flavors including blackberry, plum, dark cherry and boysenberry. This wine is concentrated showcasing rich fruit but without any grip of heavy handed tannins. The tannins are densely woven but with a rounded grainy character to their textural feel. They linger dry and dusty and eventually outpace a final burst of fruit on the long finish. This wine was named by the Nevarez family in homage to the bright yellow mustard which is most prominent in Las Flores block every spring. This wine was aged for 22 months in 50% new French oak barrels from Treuil cooperage.
The 2012 Volker Eisele Sievers Reserve Cabernet Sauvignon is named in tribute to Francis Sievers. The grapes for this wine come from a steep 7-acre vineyard that is isolated from the rest of their vines. And when the fruit is ripe, this vineyard is often susceptible to the foraging of a resident black bear. A bear's voracious appetite for good grapes aside, there was still enough fruit in the 2012 vintage to produce more then 200 cases. This wine is deep ruby in color; it shows a smoky elegance on the bouquet with also dark fruit flavors on the palate. Intense and very flavorful. Robust tannins linger for some time.
The 2004 Volker Eisele Estate Cabernet (blended with Merlot) is an ideal wine to pair with food – perhaps something tomato based. It has bright fruit and lively acidity with a very elegant nose showing notes of dried rose petals. Riveting flavors run the length of the palate including dark cherry. The structured finish lingers with a light toasted oak nuance. This is their most produced wine.
—
The wines are sold both direct to consumer and through selective distribution, primarily on the east coast of the U.S., California, Oregon and Washington, with a small amount in Puerto Rico. To purchase wine, to join their Cellar Club, to inquire about availability of library wines or for more information, visit: www.volkereiselefamilyestate.com
Estate

Joseph Chiles Gravesite, St. Helena Cemetery